Little Girl Has Prince Harry Under The Thumb In Adorable Display At Invictus Games
28 September 2017, 07:44 | Updated: 28 September 2017, 11:24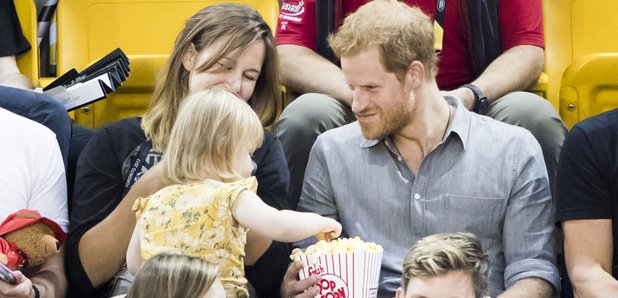 The 33-year-old appeared completely charmed by the little girl at the Invictus Games in Canada and it's making us feel VERY broody.
Just three days after the world swooned as Prince Harry made a loved-up display with Meghan Markle at the Invictus games, the royal pulled on everyone's heartstrings yet again when he struck up a friendship with an adorable little girl named Emily Henson.
The 33-year-old royal was seen joking around with a royal's daughter during a volleyball match on Wednesday night and was pictured attempting to make her giggle with a number of silly faces.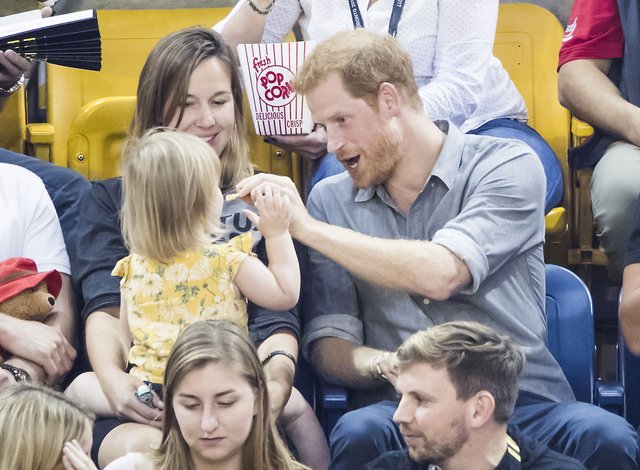 At one point, the cheeky toddler was even seen tucking into the Prince's popcorn by helping herself, but luckily he was more than willing to share.
Harry was seated with the Henson family in the stands for the UK v Denmark match at the Mattamy Athletic Centre in Toronto. Former Royal Engineer Mr Henson, who was with his wife, Hayley, was left with no legs after having them blown off after serving in Afghanistan.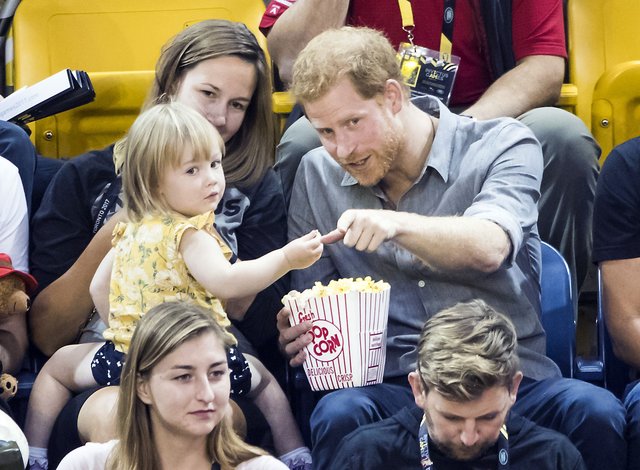 The inspirational veteran went on to captain the first U.K. Invictus Games Team in London in 2014 and his incredible ability latter earned him the name 'blade runner' after he won bronze at the 2016 Paralympics.
The adorable pictures come after Prince Harry couldn't wipe the smirk off his face as he looked lovingly into Meghan Markle's eyes during their first public debut as a couple, which added further fuel to the rumours that wedding bells are on the way.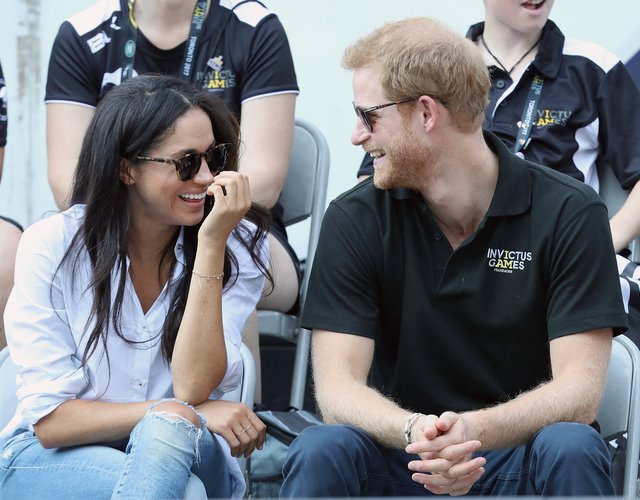 The 33-year-old royal proudly strolled hand in hand with Meghan as they made their public debut together as a couple at the Invictus Games in Toronto, Canada on Monday.
The pair chose to keep their relationship low-key since they started dating last spring but it seems as though they were ready to show the world just how into each other they really are as they watched the wheelchair tennis event.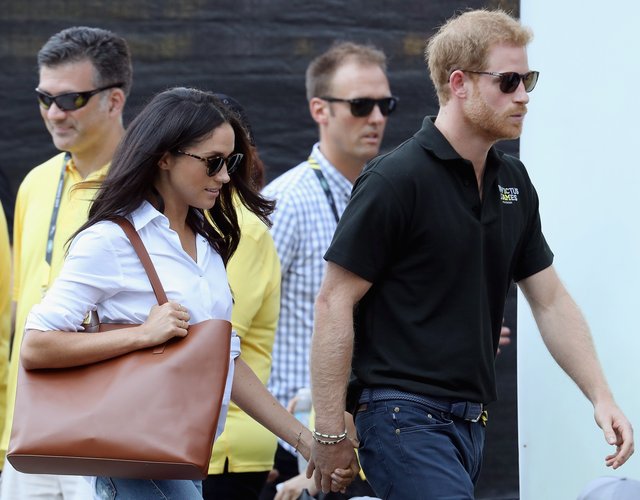 Just when we thought Prince Harry couldn't get any cuter?!