Prince Harry and Meghan's royal baby won't be given a Prince or Princess title
15 October 2018, 11:07 | Updated: 13 March 2019, 13:14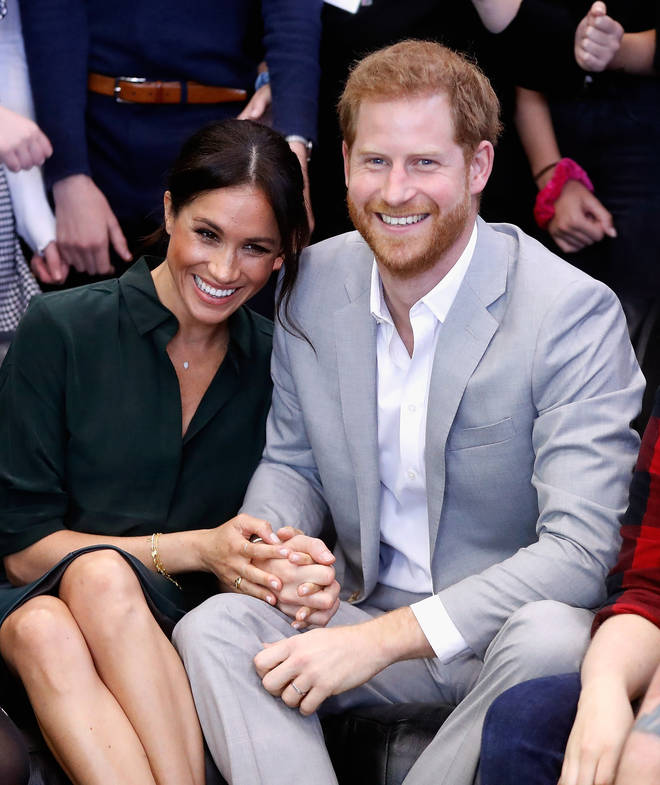 Harry's child is expected to become seventh in line to the throne.
The Duke and Duchess of Sussex will welcome their first baby in Spring 2019, but it's been reported that the new arrival won't be given a Prince or Princess title.
Harry and Meghan's children will go by the title of Lord or Lady, with the given surname of Mountbatten-Windsor, which is a nod to both Prince Phillip's family name and the House of Windsor.
According to etiquette experts Debrett's, Harry's first son can use one of his father's lesser grade peerage titles by courtesy, meaning Harry's eldest will become Earl of Dumbarton - one of the subsidiary titles Harry was given from the Queen on the morning of his wedding.
In 2012 the Queen changed the ruling to allow all children of William and Kate - not just their firstborn - to be given Prince or Princess titles. So it's possible she could do a similar favour for Meghan and Harry.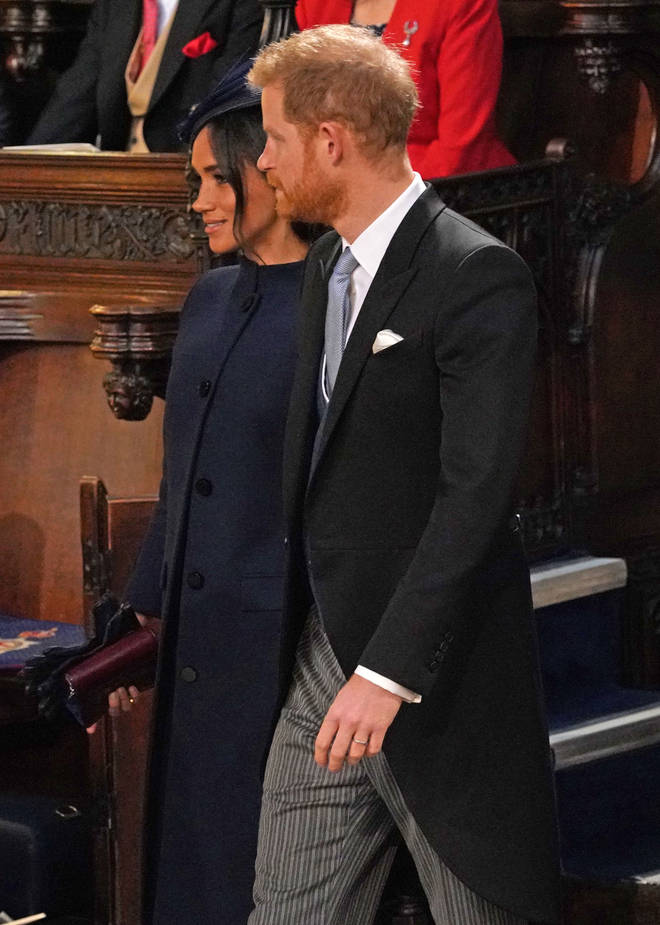 The rules around titles were put in place Harry's great great grandfather - King George V - in 1917.
He ruled that: 'the grandchildren of the sons of any such Sovereign in the direct male line (save only the eldest living son of the eldest son of the Prince of Wales) shall have and enjoy in all occasions the style and title enjoyed by the children of Dukes of these Our Realms."
This meant that HRH titles were only given to the Monarch, their children and the grandson of the Monarch's eldest-born child.
Zara Phillips - daughter of Princess Anne, The Queen's only daughter and second-eldest child - missed out on a title because she was not born on the male side of the family.
She has since opened up: "I've been very lucky. My parents didn't give us titles, so we've been able to have a slightly more normal upbringing. As soon as you've got a title, it's very difficult to shed it."