Prince Harry And Prince William Open Up About Their Mother Diana
19 May 2017, 16:09 | Updated: 11 July 2017, 14:58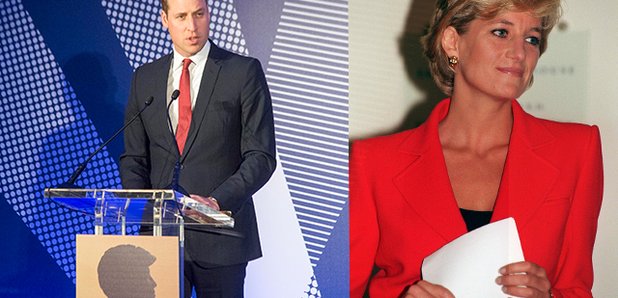 Twenty years since her death, the two royals open up about their mother, Princess Diana.
This week was the first of the Diana Awards, a new legacy for the Princess in which awards are handed out to young people who show compassion and kindness in their communities.
This year also marks 20 years since the people's princess died and this was a fitting way to celebrate her life with both Princes William and Harry were both there to present the awards to the inspiring teenagers.
As part of their royal duties they were asked to give speeches to the crowd and both the young royals opened up about their late mother.
Harry said "One of the things our mother taught William and I was the value of doing good when no one is watching" explaining that she was a kind and charitable person away from the cameras as well as in front of them."

He continued: "She visited hospitals late at night to comfort patients; she spent hours writing letters to privately support the work of others; she achieved a lot by shining a spotlight, but she worked just as hard when the cameras were gone."

William then took his turn to pay tribute, saying: "This summer marks 20 years since our mother died. She achieved so much in her life. From helping to shatter the stigma around AIDS, to fighting to ban landmines and supporting the homeless, she touched the lives of millions."
Prince William on his mother at @DianaAward #LegacyAward pic.twitter.com/iJbHy8zm0a

— Peter Hunt (@BBCPeterHunt) May 18, 2017
She passed away at the incredibly young age of 36, which William pointed out is only slightly older the he is now which reiterates even more how she was taken too soon.
After their touching tributes the brothers posed for photos with the 20 award winners who range from 11 year olds to teenagers and are from all parts of the world from the UK to Belize.
"To all of the Legacy Award Holders, thank you for everything you do" HRH Prince Harry pic.twitter.com/x03pJw5d4c

— Diana Award (@DianaAward) May 18, 2017