Prince Harry Gets Asked Cheeky Question From School Kid...And His Answer IS HILARIOUS!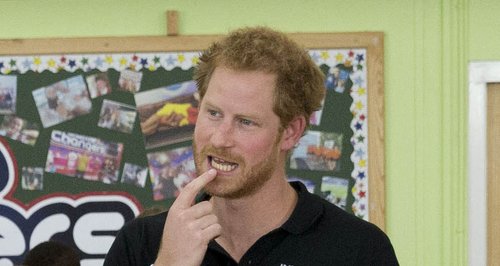 The young royal was a little taken back by the school boy who mustered up the courage to ask a burning question...
Let's face it, Prince Harry has always been known as the "spare" not the "heir", however the 30-year-old seems to have accepted his place on the royal hierarchy by claiming he has no desire to be King.
Harry, who is now fifth in line to the throne after Prince Charles, Prince William, Prince George and Princess Charlotte respectively, made his future plans clear during a visit to Lambs Lane Primary School in Wokingham this week.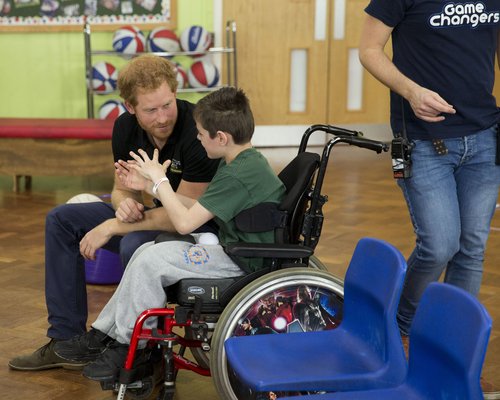 During the Q&A a bright pupil named Tristan, muscled up the courage to ask Harry: "Are you ever going to be King?"
In typical Harry fashion, the flame-haired Prince was full of banter as he replied: "That's the question everybody wanted, let's be honest! You'll be glad to know, probably not!"
Obviously that wasn't the answer the disappointed pupil had hoped to hear, but Harry was quick to make light of the situation as he joked: "Oh look at the disappointment! I love that! I'm going to give you a high five."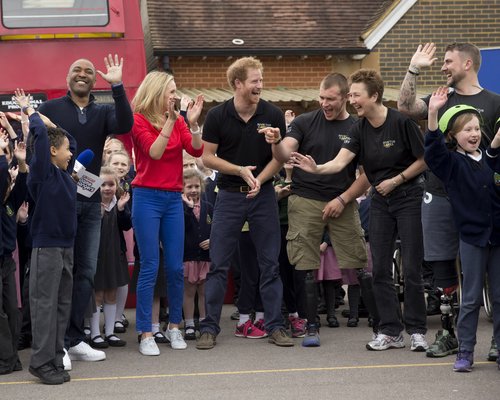 After meeting the Prince, the young schoolboy expressed his hopes for the Harry's future plans, gushing: "I just want Prince Harry to do what he wants, what he really, really wants. I think it would be a fun experience for him to be king. I would love to see him be king."
Aww! We feel your pain Tristan. There's no doubt Harry would be a hilarious King!