Prince Harry Has A Willy Wonka Moment!
10 July 2017, 16:41 | Updated: 11 July 2017, 14:58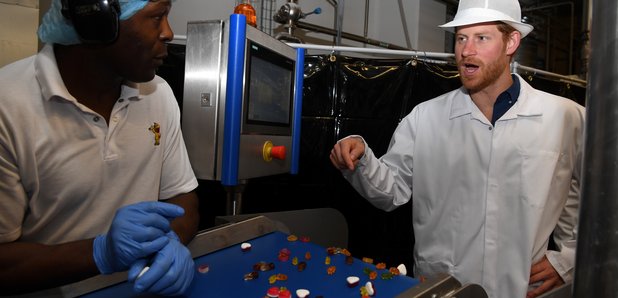 The prince was living our dream as special guest at a sweet factory.
We've always thought that Prince Harry was a sweetie, and now it's official. The popular royal recently visited a brand new Haribo sweet factory in Castleford, West Yorkshire, where staff had gone to the trouble of creating a sweet in the shape of Harry's head.
Although workers at the new state-of-the-art £92 million plant wear standard blue hair nets, Hazza managed to bag himself a snazzy white hat. He visited the production and packing areas, and was shown a table filled with the multi-coloured jelly sweets. A confused Harry asked "What are these?", before shaking his head and asking the staff: "Are you having a laugh?". He then picked up a green sweet and ate it.
We wouldn't have been able to stop at just one!
Hazza bonded with his new co-workers. [Picture: GETTY]
Managing director Herwig Vennekens presented Harry with a box containing four 200g bags of some special "Harry Mix" sweets, which were made especially for Friday's visit and will not be sold to the public. Boooo!
The Prince, who said he ate Haribo Gold Bears as a child, cheekily quipped: "You've got too much time on your hands." When told there were more of the sweets he could share with other members of the Royal Family, he said: "I'm sure I'll never hear the end of it," and added "It would be a bit weird sharing these."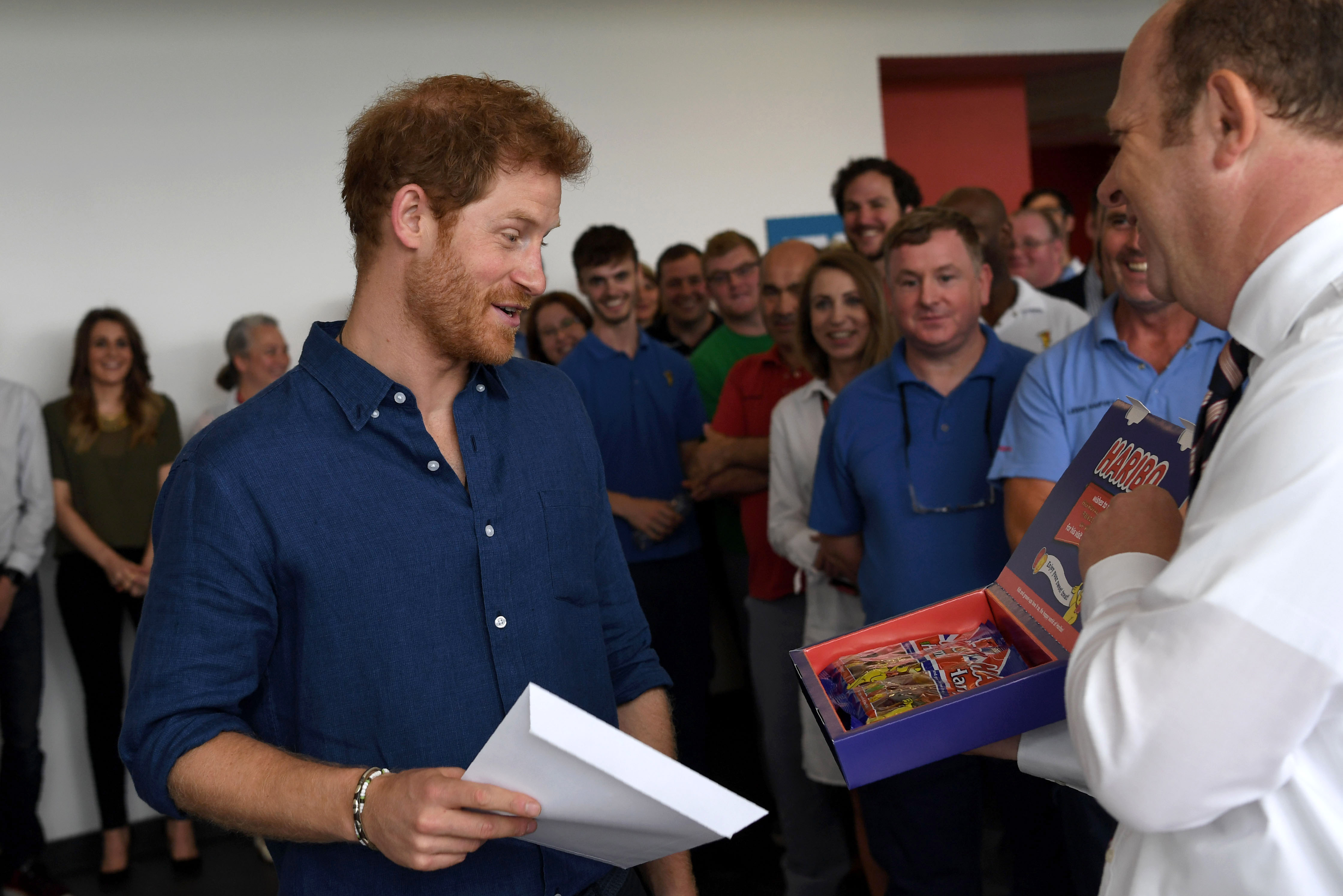 "You shouldn't have!" [Picture: GETTY]
Prince Harry spoke to groups of staff in the canteen and signed a visitors' book before being presented with a letter thanking him for his work raising awareness of mental health issues.
Mr Vennekens said: "It's such a unique thing we could do to thank him for coming and spending time with employees. It was really worth the effort.
"He brought so many smiles to the faces of the staff."
We're sure he did. But we still think those special packs of sweets should have been called Harry Beau.