The Emotional Moment Prince Harry Cradles Poorly Child Reminds Us Of Diana
5 May 2017, 15:12 | Updated: 11 July 2017, 14:58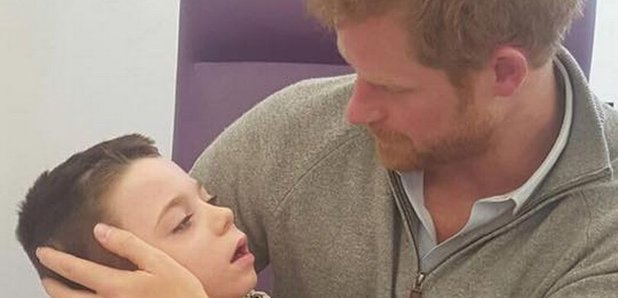 The young Prince is proving more and more like his late mother every day, as he made a visit to Great Ormond Street hospital.
Prince Harry has reminded everyone just how much like he is like his late mother Princess Diana, after making a trip to a children's hospital this week.
The 32-year-old royal paid an emotional surprise visit to meet the children at Great Ormond Street hospital, where he was reunited with a terminally ill six-year-old boy he met last October.
In heart-breaking new photos, Harry is seen cradling Ollie Carroll in his arms in a striking image that bears similarities to a famous photograph of Princess Diana embracing a cancer sufferer.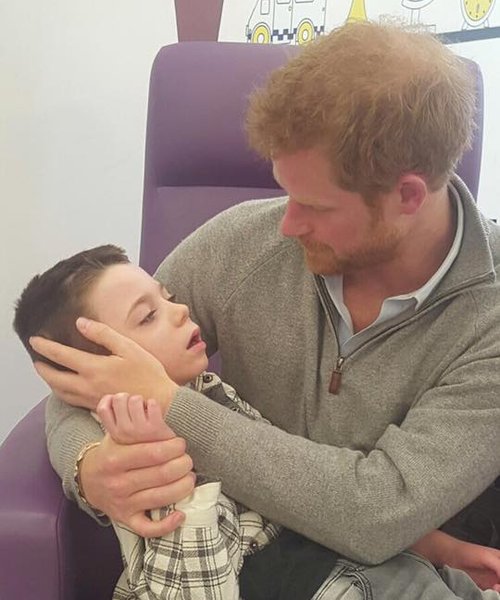 Picture: MEN Syndication
Harry first met Ollie last October when he won the inspirational child category at the 2016 WellChild Awards.
Ollie, from Poynton, Cheshire, developed the incurable rare genetic condition Battens Disease, which will eventually leave him unable to walk, see, eat or breathe.
The condition means he is unlikely to live past the age of 12.

An initial photo of the flame-haired prince hugging the young child last year went viral and was seen by millions of people around the world.
There's no doubt the latest heart-warming pictures will also strike a chord with readers around the world too.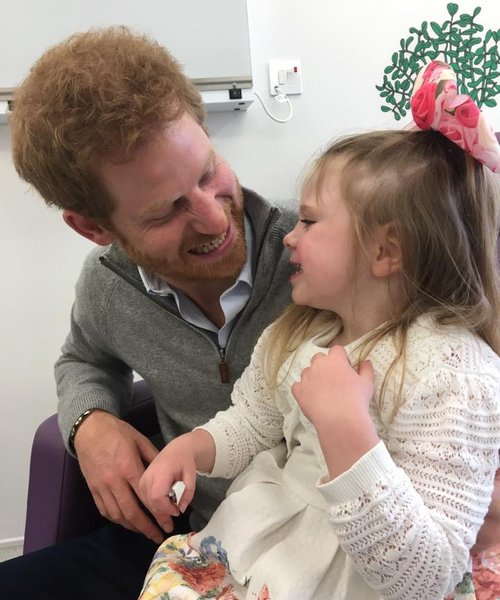 Picture: MEN Syndication
Harry's surprise trip also saw him meet Ollie's three-year-old sister Amelia – who also has Battens Disease – after they had received treatment at the Great Ormond Street Hospital.
It's reported the prince took an hour of his time to spend with youngsters and their family, including Ollie's mum and dad Mike and Lucy.
Mrs Carroll said: "For an hour Prince Harry sat with us talking and playing with our children, laughing and making memories.

"The very thing our children want the most in life, to be happy and having fun.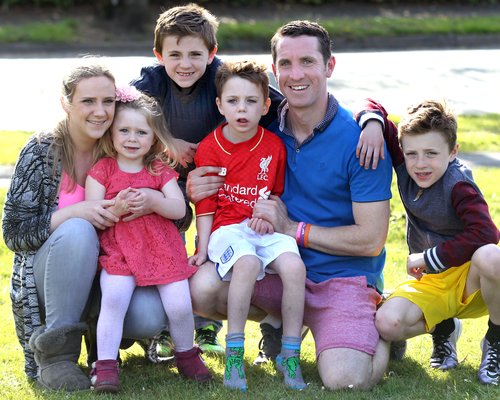 Picture: MEN Syndication
"We feel so much pride knowing that Ollie and Amelia are touching the life's of the people they meet, with their love and their strength.
"The love, the support and the laughter within that treatment room on Tuesday will stay with us forever.
"From the bottom of our hearts we thank Prince Harry for his support, his time and his kindness towards our family and our journey with Batten Disease."