Prince Harry Is Taking Meghan Markle To An Extra-Special Wedding In Jamaica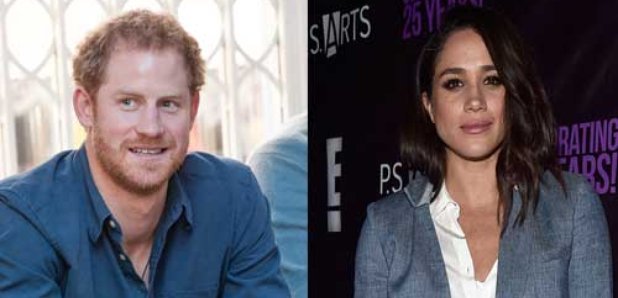 Prince Harry is to be the best man at the wedding of his old school friend Tom Inskip and this time...he's bringing a hot date!
When your royal boyfriend has to attend a uber-glamorous wedding in Jamaica and asks you to go along to support him, it's a pretty big deal!
With 32-year-old Harry playing the important role of best man for his former Eton school buddy, his new gorgeous American girlfriend will be right there alongside him for the big event on the romantic Caribbean island.
By inviting his 35-year-old girlfriend to such an important occasion, the bachelor Prince is surely laying his cards on the table and telling the world how much he trusts his new lady with his closest friends.
The banker groom, who is a close pal of both William and Harry's was sometimes thought to be a bad influence on Harry growing up.
He was present not only when the present not only when the Prince jumped fully clothes into a swimming pool in a club in Croatia, but also in Las Vegas when he was papped stark naked in his hotel room during a night of frolics and games with friends.
Meanwhile, the pretty actress has let slip about her own future plans to have a family.
During an interview with Best Health Magazine Canada she said: "Other bucket-list items: I want to travel more and I can't wait to start a family, but in due time."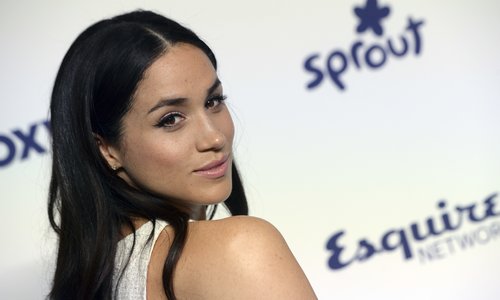 Megan Markle posing at an Awards ceremony
The loved-up royal bachelor has previously had to leap to Ms Markle's defence by getting Kensington Palace to issue an official statement on their Twitter account, after he felt the press were hounding his new lady and her family.
Since the statement, the pair seems to be going from strength to strength and are rumoured to have recently returned from a joint holiday to Norway.