Does Prince Harry and Meghan Markle's Holiday Location Hint At A Proposal?
7 August 2017, 08:17 | Updated: 7 August 2017, 10:55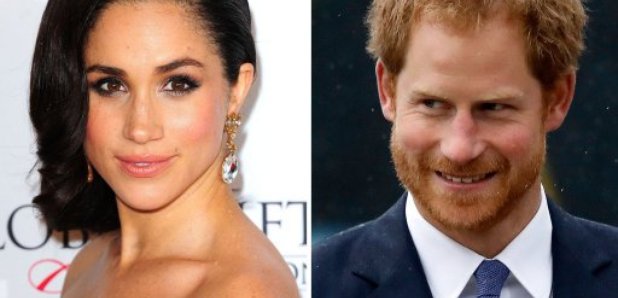 The lovebirds are holidaying somewhere that signalled wedding bells for another royal couple.
Happy birthday Meghan Markle!
The Suits actress turned 36 on the 4th August and in the usual boyfriend fashion her sweetheart Prince Harry whisked her off on a romantic trip away.
The couple, who have been together a year now, were spotted heading off to Africa for a safari trip of a lifetime to celebrate Meghan's special day and were photographed all smiles with Harry's arm round her as they crossed the tarmac at the airport.
Tomorrow's front page: Besotted Prince Harry wraps an arm around girlfriend Meghan Markle on romantic holiday for her 36th birthday pic.twitter.com/kf6VBiGMog

— The Sun (@TheSun) August 4, 2017
A source close to the royals revealed to The Sun: "Harry has been planning this holiday for a long time. "He's made the trip incredibly romantic. They'll go on boats across the lake, walk in the bush at dawn and camp under the stars."
But why does the choice of location spark engagement speculations? Well, Africa is where Prince William and Kate Middleton visited on the trip during which Will popped the question seven years ago.
Harry has also spoken out about his particular sentiment towards Africa calling it the place where "I feel myself more than anywhere in the world".
"Obviously he wants to show Meghan what an amazing place it is and create new memories together," the source told The Sun. "Harry's done a lot of conservation work in Africa with endangered el­e­phants and black rhinos and he'll show them to the woman he wants to marry."
Could this trip signal the start of wedding bells?