Prince Harry and Meghan break protocol to share a KISS at charity polo
27 July 2018, 08:59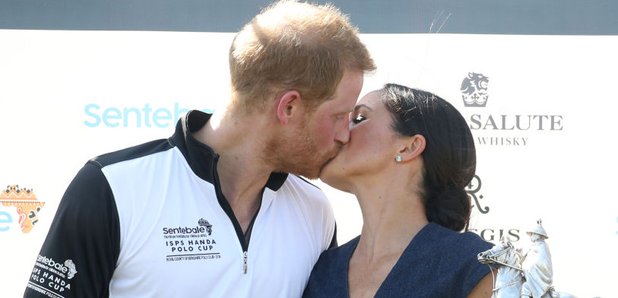 In new pictures, Harry is seen leaning in for a smooch with wife Meghan Markle before indulging in more PDA at the charity polo match.
Prince Harry and Meghan Markle broke royal protocol to share a kiss in front of crowds at the Sentebale Polo Cup.
The Duke and Duchess of Sussex indulged in a large display of PDA after Harry's wife presented his St.Regis team with trophies following their win at the charity polo match.
In new pictures, Harry is seen cupping his wife's lower back before they lean in for a smooch, much to the delight of onlookers.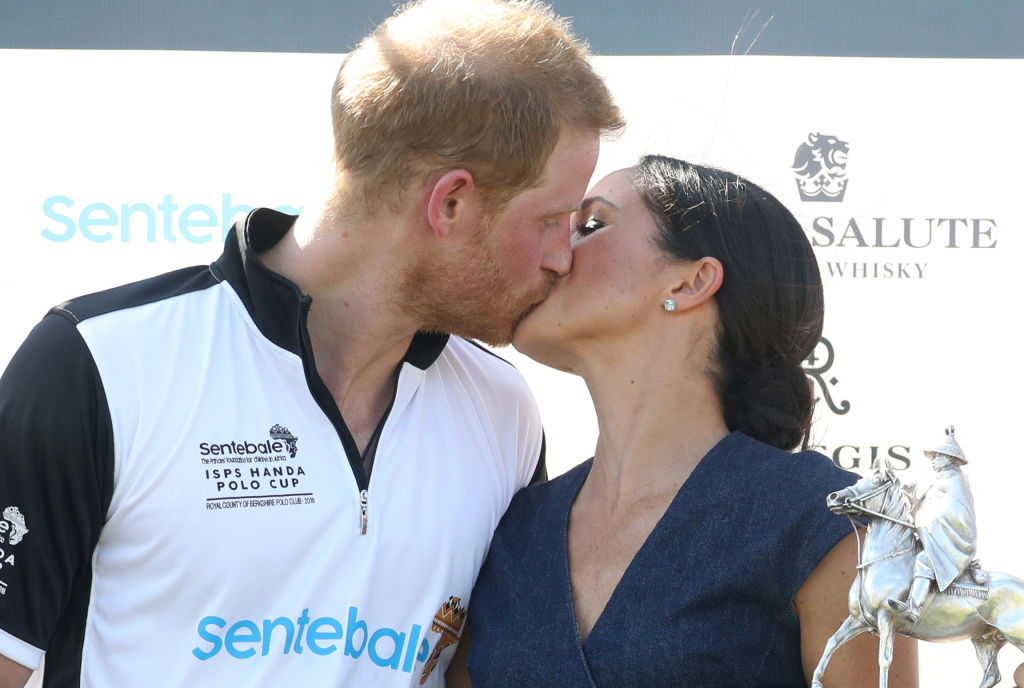 Credit: Getty
The Duchess, who opted for 50's inspired fashion in a £2,357.50 Caroline Herrera dress, also gave handsome victorious team captain, international polo legend and male model Nacho Figueras a peck on the cheek during the prize giving.
Nacho said afterwards: "The Duchess is lovely and wonderful. I'm very happy for Harry. They are both lucky to have found each each other and I am very excited about this new chapter in his life."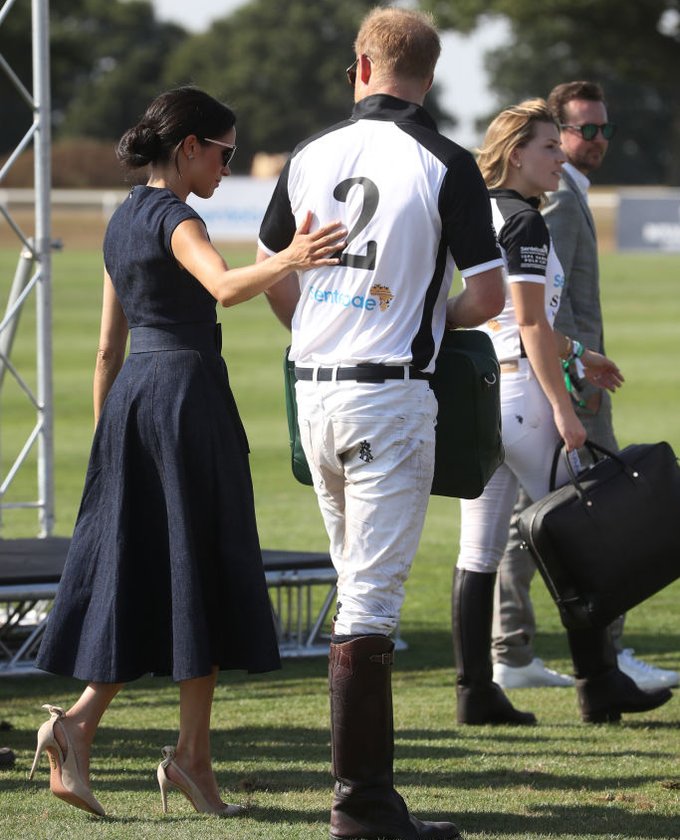 Credit: Getty
"She said she enjoyed the game. She watched the game with my wife which was wonderful because she could learn more about the game" he explained.
"It was great that I got to play with Harry because we normally play against each other. Harry played great. They are very, very happy together."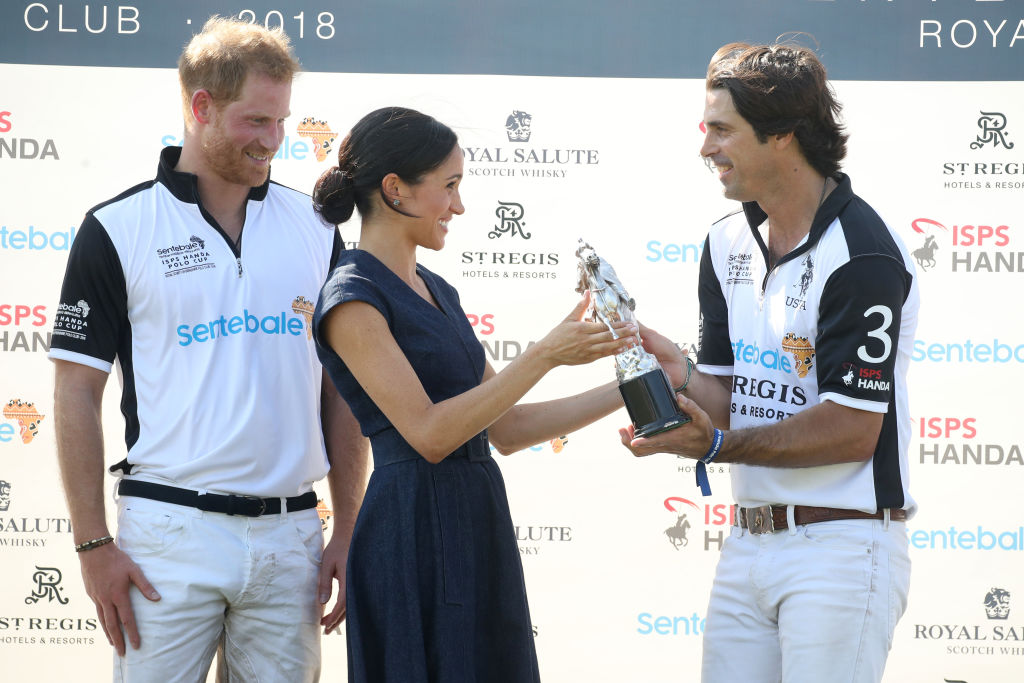 Credit: Getty
It's clear the couple, who wed at Windsor Castle in May, are still in their honeymoon phase as they couldn't keep their hands of one another following the event.
In other pictures, Meghan was seen giving Harry's back a loving stroke as they walked off hand in hand.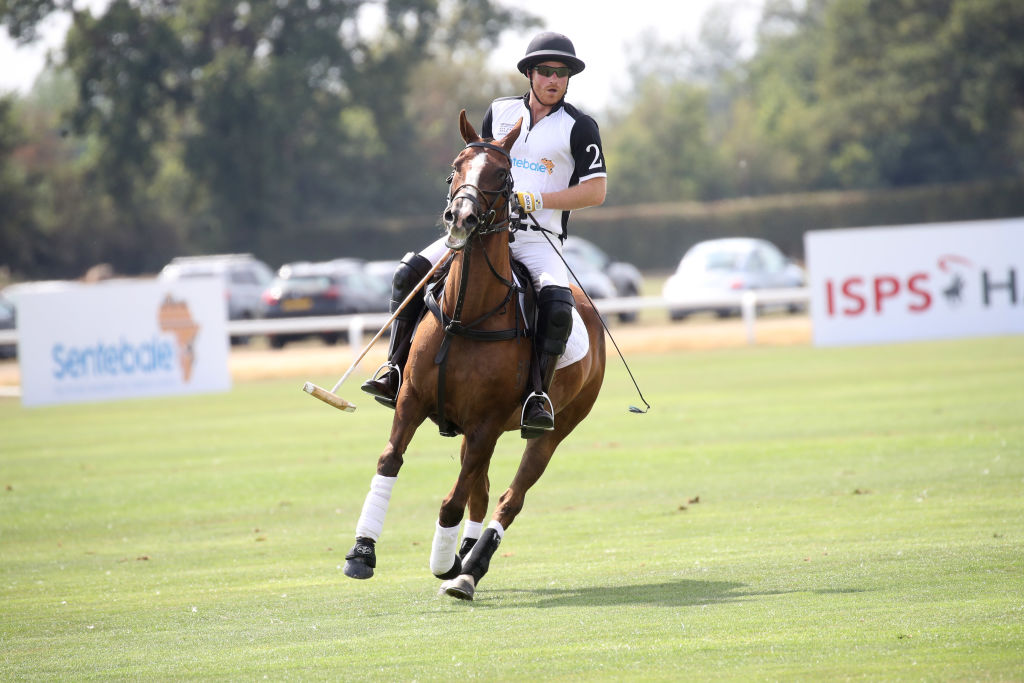 Credit: Getty
It seemed having his wife on hand to show support certainly worked a charm for Harry, as he scored two goals in the match helping the St.Regis team to have a 5-4 victory over their opponents Royal Salute.
The Sentebale Polo Cup is organised by Prince Harry and raises funds to support young people with HIV through his charity in Lesotho.