Prince Harry Can't Keep His Eyes Off Girlfriend Meghan In Their FIRST Loved Up Outing
26 September 2017, 07:52 | Updated: 26 September 2017, 09:45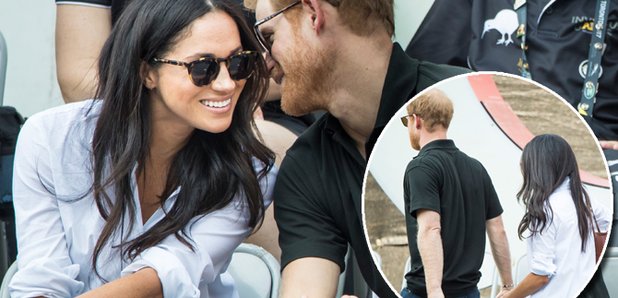 The 32-year-old royal has found love at last and it seems like Meghan Markle is a keeper.
Prince Harry couldn't wipe the smirk off his face as he looked lovingly into Meghan Markle's eyes.
Who could blame him? After being the world's most eligible bachelor for the last few years, he's finally found love and his affectionate appearance with his new girlfriend will do little to settle the rumours that wedding bells are on the way.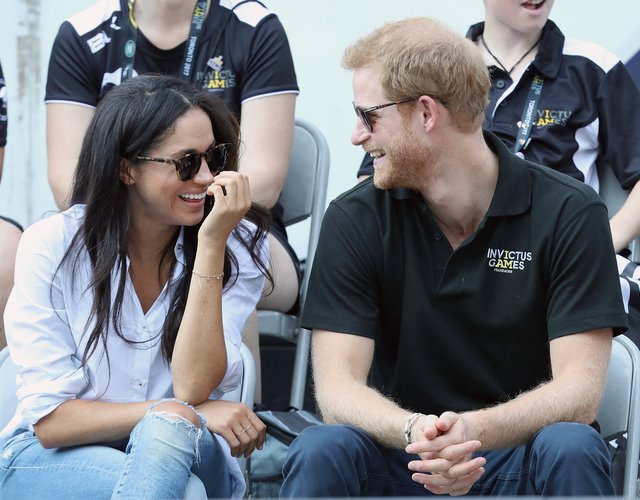 The 32-year-old royal proudly strolled hand in hand with Meghan as they made their public debut together as a couple at the Invictus Games in Toronto, Canada on Monday.
The pair chose to keep their relationship low-key since they started dating last spring but it seems as though they were ready to show the world just how into each other they really are as they watched the wheelchair tennis event.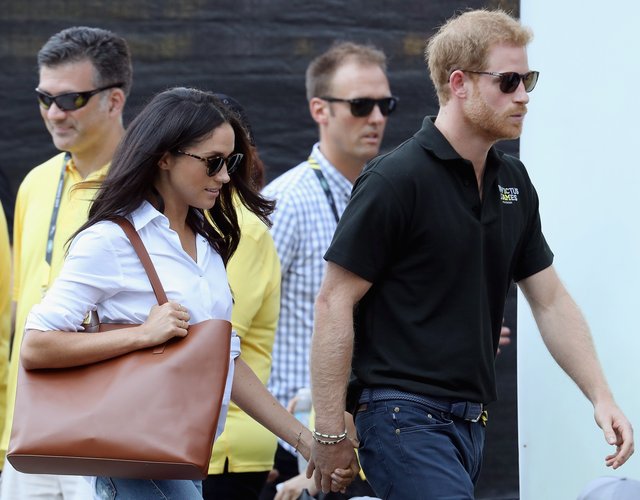 Meghan was chicly dressed for the event, albeit it casual, and dressed down in a pair of acid washed ripped jeans and an oversized white shirt, which eagle-eyed fans have noted is called 'The Husband' from designer Misha Nonoo for $185.
Trying to tell us something, Meghan?
They might have been watching the action on the court, but Harry appeared to be holding court with Meghan as she was seen giggling like a schoolgirl at the Prince's jokes.
At one moment, the pair were seen whispering sweet nothings into each other's ears.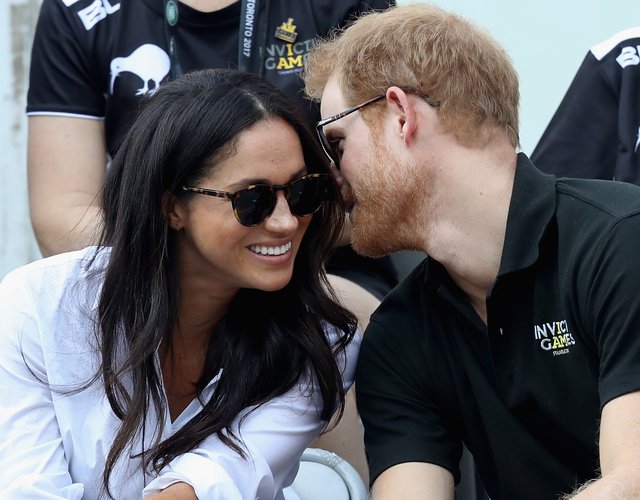 Harry and Meghan appear to have had a change of heart about coming forward with their relationship as the pair made headlines over their decision to sit 18 seats apart on Sunday night.
Meghan, who films in the area for her role in U.S legal drama Suits, decided to show her support from a distance by choosing to sit next to a pal rather than next to her boyfriend.
The strange decision prompted claims that perhaps a royal rule, which prohibits royals from sitting next to partners unless they are engaged or married, as the reason for their distance on the night.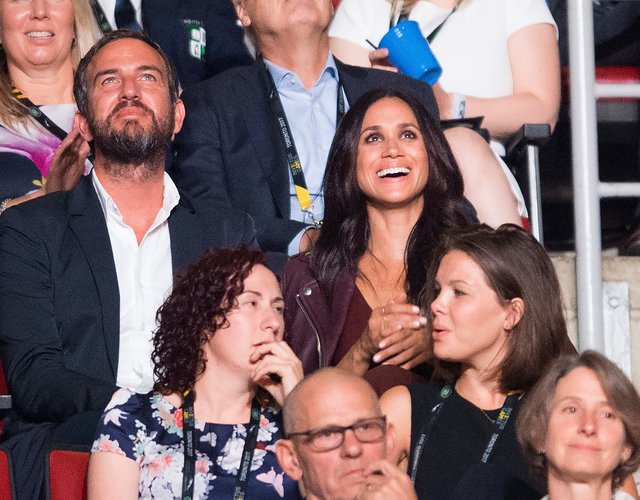 However, new reports have rubbished those claims, saying that it was entirely Meghan's decision as she didn't want her appearance to overshadow Harry's big night, where he made a rousing opening speech.
A royal insider told the Mirror: "Meghan wanted to support Harry, just as any loving girlfriend would. The Invictus Games is his baby and she's really proud of what he has achieved.
"There was no rule saying Meghan couldn't have sat with Harry as it was not an official royal event. But she didn't want her appearance to overshadow the night, so they kept things as discreet as they could."
It was quite clear that Harry couldn't take his eye of his girlfriend despite their distance, and was pictured glancing over to where she was sitting on a number of occasions, with the source confirming they are more in love than ever.
"It's clear they're absolutely besotted with each other. Harry couldn't keep his eyes off Meghan. It's a landmark moment in their relationship and shows just how serious they are about each other.
"I wouldn't be surprised if we hear wedding bells sooner rather than later."
How cute. Watch this space!