Palace denies Prince Harry disapproved of Meghan's 'non-traditional' outfits
23 July 2018, 09:24 | Updated: 23 July 2018, 09:25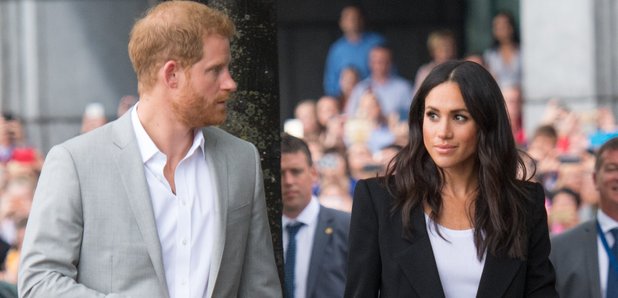 Kensington Palace have denied reports by Mail On Sunday which claim Prince Harry banned Meghan from wearing stylish tuxedos during their royal tour to Australia in October.
Prince Harry's representatives have shut down reports the Duchess of Sussex has been told to "stop dressing like a Hollywood star" and ditch her tailored trouser suits for a more "traditional" look.
Meghan has turned heads in a number of stylish outfits as of late, in particular the black cigarette pants and tailored blazer she wore during their recent outing to Dublin, Ireland.
The stylish Givenchy power suit was a world away from the feminine midi dresses worn by Kate Middleton and the Mail On Sunday reported some of her outfits were given the thumbs down by Prince Harry as she begins prepping her wardrobe for their royal tour in October.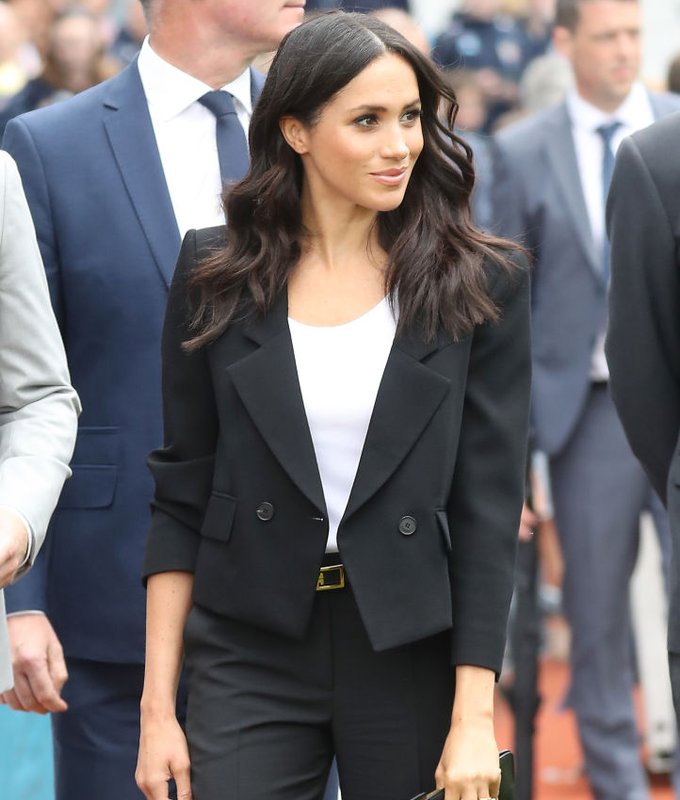 Credit: Getty
According to the paper, Harry has been sitting in on meetings at Kensington Palace with 'special project teams' from various designers.
It's claimed Meghan had her eye on a stylish Stella McCartney tux for a glitzy evening bash but Harry gave it the thumbs down, despite Princess Diana having worn a tuxedo suit to a dog racing event at Wembley Stadium in 1988.
However, a Palace spokesperson has denied the claims, with Fabulous Online reporting the story is untrue.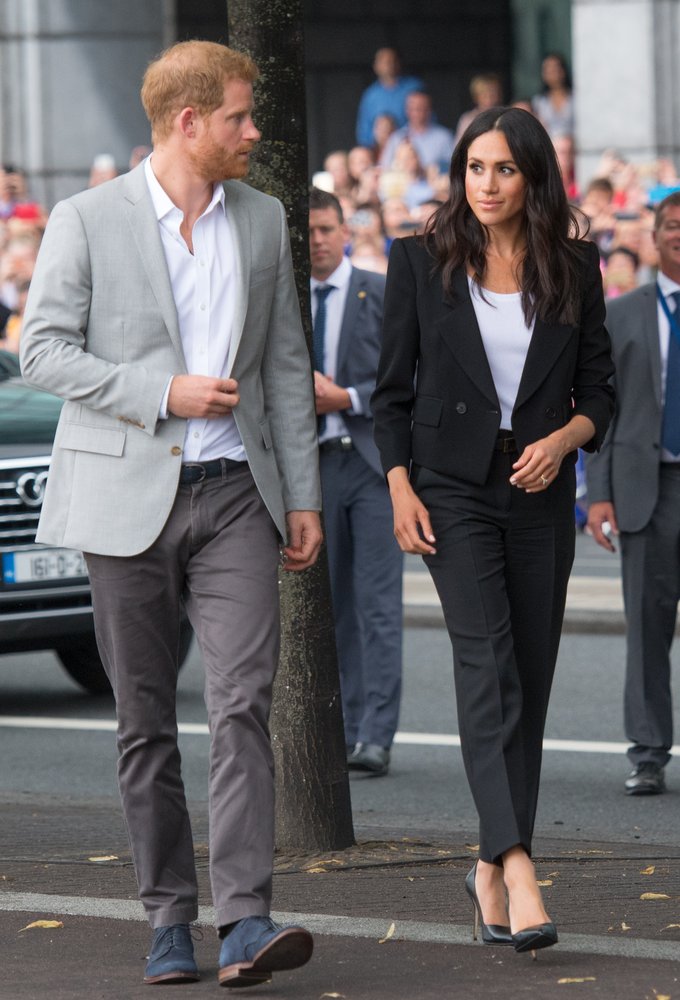 Credit: Getty
As a working member of the royal family, there is protocol when it comes to Meghan's wardrobe, and rules she is already believed to follow are wearing nude tights at all times, not exposing her shoulders and only wearing pale pink nail varnish.
The news comes after Kensington Palace was forced to deny reports that Meghan is "frustrated by royal rules" and is "often asking Harry why things have to be done in a certain way".
They added: "I think she finds it a little frustrating at times, but this is her new life, and she has to deal with it."