WATCH: Prince Harry Reveals The Surprising Way He And Meghan Markle Met
28 November 2017, 07:40 | Updated: 28 November 2017, 07:43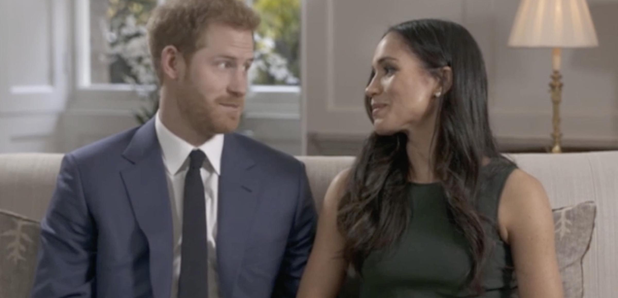 The newly engaged couple reveal how their romance began.
The engagement of Prince Harry to Meghan Markle has been the topic on everybody's lips this week.
Since the official announcement that the pair are to wed in Spring next year we've been discovering more and more about the happy couple.
In an interview with BBC News on the day of the announcement the pair revealed how they met and it turns out it was a set up!
The pair explained: "We were introduced by a mutual friend...and then we met once, and then twice back to back on two dates in London last July".
Prince Harry continued: "It was then three or maybe four weeks later that I managed to persuade her to come and join me in Botswana and we camped out with each other under the stars".
They were then asked if it was their mutual friend's intention to set them up on a blind date all along to which Meghan said "Yes it was definitely a set up!".
Since the announcement and in the couple of public appearances the pair have made they seem totally loved up and everyone seems over the moon for the couple and their love story.
In a later part of the interview Harry gushed: "This beautiful woman just tripped and fell into my life"
He added: "The fact that I fell in love with Meghan so incredibly quickly was confirmation to me that all the stars were aligned, everything was just perfect."
Aww - we are just so happy for them and can't wait for another royal wedding!