Prince Harry vs Spencer: Meet Pippa's Cheeky Brother-in-Laws!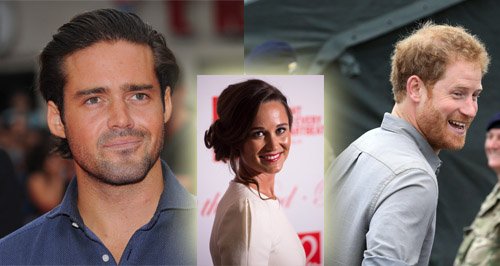 Its safe to say Pippa Middleton will have her hands full now that she's got TWO brother-in-laws to run around after.
As Pippa Middleton confirms her engagement to James Matthews with the flash of a stunning diamond ring, it's hard to believe she will be related to none other than 'Made In Chelsea' bad boy Spencer Matthews when she finally ties the knot.
Read more: Prince Harry Takes The Mic And Joins Coldplay On Stage!
As James' sibling, the cheeky reality star will officially be Pippa's brother-in-law and judging by his party boy credentials it seems like he's not too dissimilar from the Middleton sister's OTHER famous brother-in-law Prince Harry!
We take a look at the uncanny similarities between Spencer Matthews and his royal counterpart Prince Harry and it's made us chuckle.
Compare their stats below!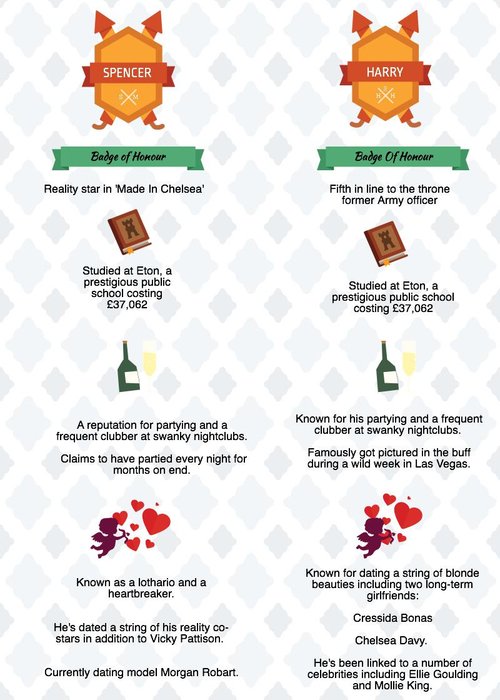 Judging by Harry and Spencer's strikingly similar credentials something tells us Pippa will have her hands full!