Watch The Emotional Moment Prince Harry Gets A Hug From A Terminally Ill Boy That Will Melt Your Heart
Chronically ill five-year-old hugs Prince Harry at WellChild Awards
01:36
The young royal was moved by the courage of the inspirational kids he met and the true strength of their loving parents as he celebrated their lives at the WellChild Awards.
The 32-year-old is known for his warmth and loving spirit in all that he does and never more is this present than in his role as patron of his many charities.
The dashing fifth in line to the throne took a night in his busy calendar to attend the WellChild Awards at the Dorchester hotel in London and the night was more meaningful than we could ever have imagined.
Throughout the night the bachelor Prince met many heroic young children, but none perhaps touched him more than one little boy named Ollie Carroll.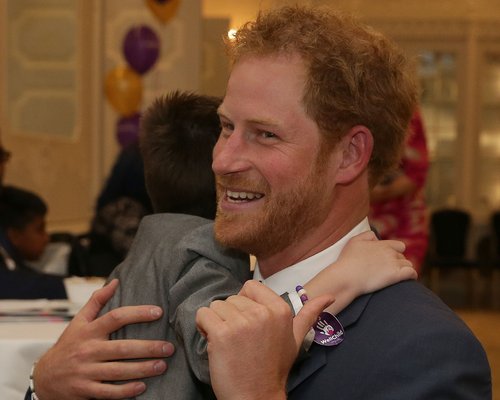 Prince Harry hugs Ollie Carroll at the WellChild Awards | Picture: PA
The five-year-old lives with a rare genetic condition called Battens Disease which means he has trouble moving his limbs and will eventually lose his sight and eventually be unable to eat or see.
The terminally ill little boy however, wasn't going to let an awful disease stop him from making best buds with the flame-haired royal!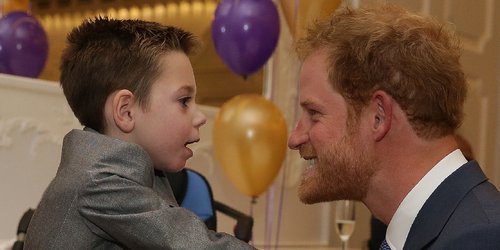 Ollie Carroll chats to Prince Harry at the WellChild Awards | Picture: PA
Crowds watched in awe as the valiant young lad pulled himself out of his wheelchair and flung his arms around the Prince in a deeply touching moment.
Ollie's mother Lucy added that she was "so touched" by the hug, adding to her son, "you know, not every one gets a hug. You are very lucky indeed."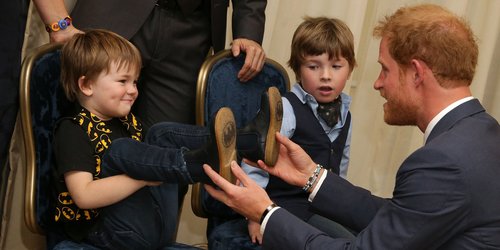 Prince Harry meets Noah and Oscar at the WellChild Awards | Picture: PA
Prince Harry's wide smile and easy manner are appreciated by all those lives he touches and it was clear the thirty-something really appreciated the strength of the children, families and carers that he met.
The handsome and caring royal also appeared to be an especially big fan of little Noah's cool Batman outfit!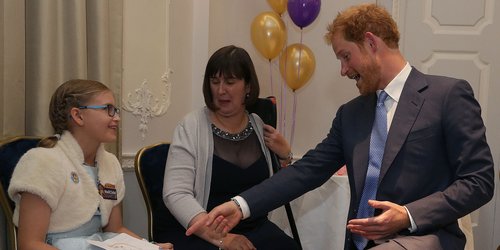 Prince Harry meets Jessica Davis | Picture: PA
Prince William's younger brother also took the time to chat to the fearless Jessica Davis and her mother Paula, who won the Good Morning Britain Inspirational Young Hero Award.
WellChild works with the families of seriously ill children and does incredible work with youngsters who are sadly unable to leave hospital due to their conditions.