Prince Harry and William Open Up As They Revisit The Flowered Gates At Kensington Palace
31 August 2017, 08:49 | Updated: 31 August 2017, 08:51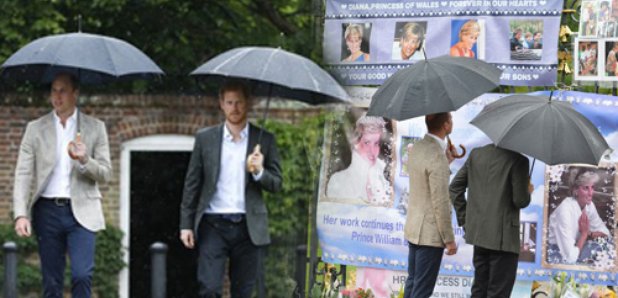 Prince Harry said of the loss of his mother: "A lot of us lost somebody" as he paid respects to the late Diana Princess of Wales.
Prince Harry made a moving speech as he visited a memorial for his late mother Diana Princess of Wales at Kensington Palace and urged people to keep Diana's legacy alive.
The 32-year-old royal was accompanied by his older brother Prince William as they paid their respects before the 20th anniversary of her death.
Both siblings made the trip to visit a garden planted in her memory before re-walking the same steps they took 20 years ago to view floral tributes left at the gates of Kensington Palace.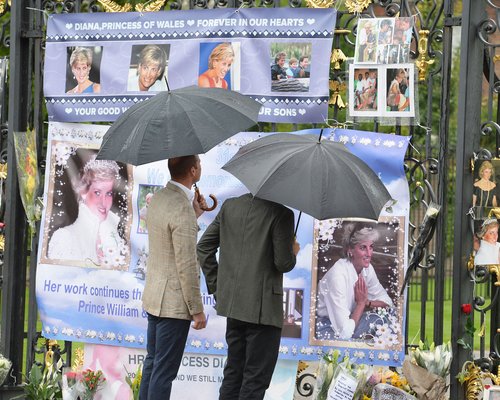 At the time of their mother's death, William was just 15 and Harry was only 12.
But on Thursday afternoon, the boys showed they have truly grown into gentleman their mother would be proud of as they greeted fans and staff from her various charities in the grounds of their London home.
The duo were also joined by Kate who walked the grounds of the White Garden with them.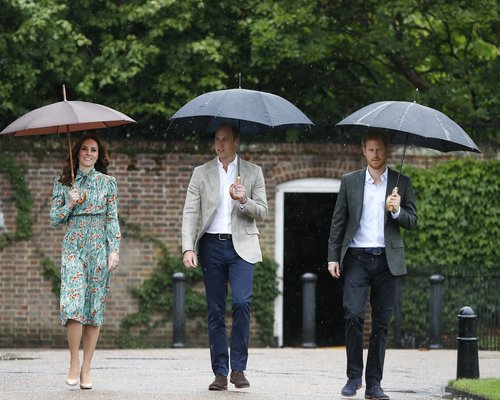 Speaking of his mother's determination to shine a light on the causes close to her heart including HIV, homelessness and land mines, Harry said: "I can imagine for a lot of you it was like 'right here we go, now we've got her, we've got the thirst, we've got the attention now let's do something' then suddenly she's snapped away - If I can put it (this way) all of us lost somebody."
The young royal then urged people from the charities to "tell me a story about my mum" before making an agreement that once the public display was over, he would take a few back to his Kensington Palace home, Nottingham Cottage, to look after them.
Your mother would be proud!