Ever Wondered Where Prince Harry Gets His Ginger Locks From? This Flashback Snap Reveals All!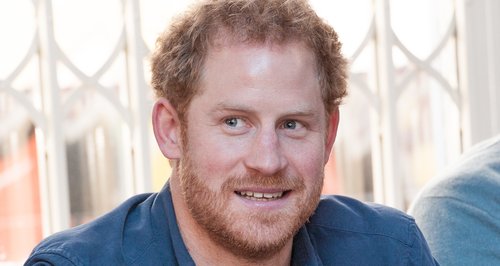 This old photo has resurfaced and shows that Prince Harry is the spitting image of a very close relative!
If you were wondering what Prince Harry was going to look like when he's older then look no further.
This magazine cover featuring the ginger-Prince's grandfather, Prince Philip, from 1957 has resurfaced - and it shows that Prince Harry is the spitting image of his grandad when he was a similar age.
Here, Prince Philip was snapped at a royal engagement, aged 36, and made it to the cover of french magazine Paris March. The image was posted to Instagram by Getty photographer Chris Jackson and has since gained a ton of attention.
That makes Prince Harry just four years younger than his grandfather in the photo, and it's clear that they share many of the same familial features.
As one Instagrammer put it: "With their matching pale blue eyes, red beards and mischievous smiles, there's no denying the family resemblance between the two royals."
Like grandfather, like son, eh?