Prince William Gives Us Never Before Seen Access Into His Gripping Life As An Air Ambulance Pilot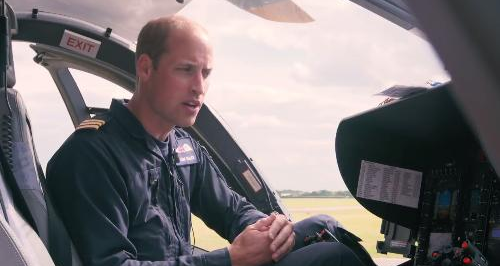 A new documentary sees the second in line to throne open up to cameras, about his time as an air ambulance pilot. Take a look at this sneak preview of what you can expect...
The Duke of Cambridge has many roles - father, charitable spokesperson and family man to name but a few.
However, he also works as part of an emergency crew and is known as Pilot William Wales to a select few of his teammates.
Now, for the very first time, the potential future King has opened up about some of the most challenging experiences he's faced as part of his four-man team in the East Anglican Air Ambulance crew.
"It's rewarding when I come here to do this job and I look forward to coming here every day" he admitted.
The shift work is exciting and challenging for its variety"
The 34-year-old admits that he loves working in a team, which isn't something he gets to do in his other job as an ambassador for the royal family.
The Duke of Cambridge is featured alongside his @EastAngliAirAmb team mates in the interactive @BBC_Future project. pic.twitter.com/bx22oOlzmF

— Kensington Palace (@KensingtonRoyal) September 20, 2016
The behind-the-scenes BBC Future documentary goes right back to the Prince's early days when he joined the force back in 2015 and traces his career.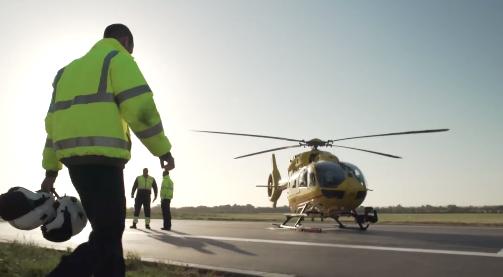 Prince William walking to his helicopter | Picture: BBC via Twitter
William talks very frankly to the camera about some of the horrifying hardships he's encountered on the job, as well as the huge respect he has for the medical professionals who are able to do their work thanks to his team's expertise:
"My most challenging trip was to do with burns...sadly the casualty was beyond help. There were some sad, dark moments and we talk about it a lot."
The Duke feels privileged to work with the Air Ambulance Service #NAAW2016 pic.twitter.com/0GM9XUAlgy

— Kensington Palace (@KensingtonRoyal) September 20, 2016
The father-of-two even explains in detail exactly how the trauma team work that he flies to their destinations:
"That's what this aircraft does - it brings a paramedic and a critical care doctor to the scene, a lot faster than you could possibly do by road or any other means"
"It's effectively bringing a hospital to the casualty" - The Duke on the role of the @EastAngliAirAmb #NAAW2016 pic.twitter.com/zQDnvRJs4r

— Kensington Palace (@KensingtonRoyal) September 20, 2016