Prince William Reveals His Biggest Grievance About Diana's Death
30 May 2017, 15:43 | Updated: 11 July 2017, 14:58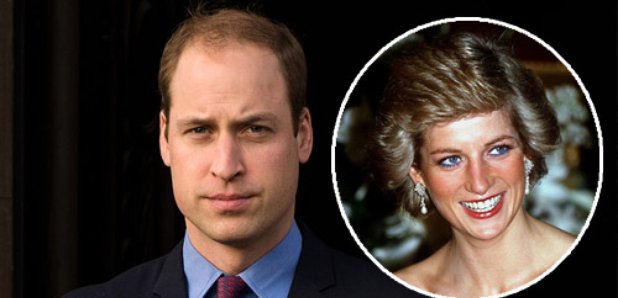 The Duke Of Cambridge has opened up about family life and grieving his late mother for a brand new interview with British GQ.
Prince William has opened up about the "raw" emotions he felt in the years after his mother, Princess Diana died.
The Duke of Cambridge was just 15 years old when his mother died in a fatal car crash 20 years ago this August, and now he has revealed his sadness that Diana never got to meet his wife The Duchess of Cambridge and their children, Prince George and Princess Charlotte.
In a candid new interview for British GQ, William expressed just how important it is to maintain a stable home for his family, and also vowed to raise his children to see life outside of the palace walls just like Diana did for him and his brother Harry.
The interview, which was accompanied by stunning black and white photographs of with Kate, George, and Charlotte taken at their family home, was to promote William's Heads Together charity which aims to tackle the stigma around mental health.
William admits it took 20 years to finally feel comfortable enough to speak about his mother's death.
"I would like to have had her advice," he told the magazine. "I would love her to have met Catherine and to have seen the children grow up. It makes me sad that she won't, that they will never know her."
Now with the 20th anniversary of her death fast approaching, William says he is finally "in a better place about it than I have been for a long time, where I can talk about her more openly, talk about her more honestly, and I can remember her better, and publicly talk about her better."
He added: "It has taken me almost twenty years to get to that stage. I still find it difficult now because at the time it was so raw.
"And also it is not like most people's grief, because everyone else knows about it, everyone knows the story, everyone knows her."
The full interview appears in the July issue of British GQ, on sale from June 1, and available to download from May 30.