Prince William Gets A Serious Dressing Down From Gran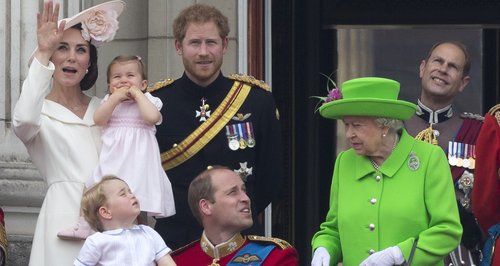 One's never too old to receive a scolding, is one?
You have to feel a little sorry for Prince William. The man's 33-years-old, married and a father of two and he STILL gets told off by his royal grandmother.
The internet has gone crazy for a hilarious gif video of The Queen reprimanding her grandson for kneeling down on the balcony of Buckingham Palace and having a quick conversation with his son George.
Come for the queen scolding William, stay for the George facepalm. pic.twitter.com/etvmofiU5m

— Brandon McGinley (@brandonmcg) June 15, 2016
Ma'am was having none of it however, and certainly wasn't afraid to give Wills a sharp tap on the arm.
American journalist Brandon McGinley spotted the hilarious moment and the clip of William jumping back upright has since gone viral.
Something never change ay...