Prince William Is Giving Up His Career As An Air Ambulance Pilot
16 January 2017, 15:46 | Updated: 11 July 2017, 14:58
After a year in the service of East Anglican Air Ambulance, Prince William will step down in order to take on more royal duties.
The Duke of Cambridge is due to give up his career as an Air Ambulance pilot and instead take up his royal duties full-time.
Prince William, 34, is set to leave East Anglian Air Ambulance this summer because the Queen is taking a step back from royal duties.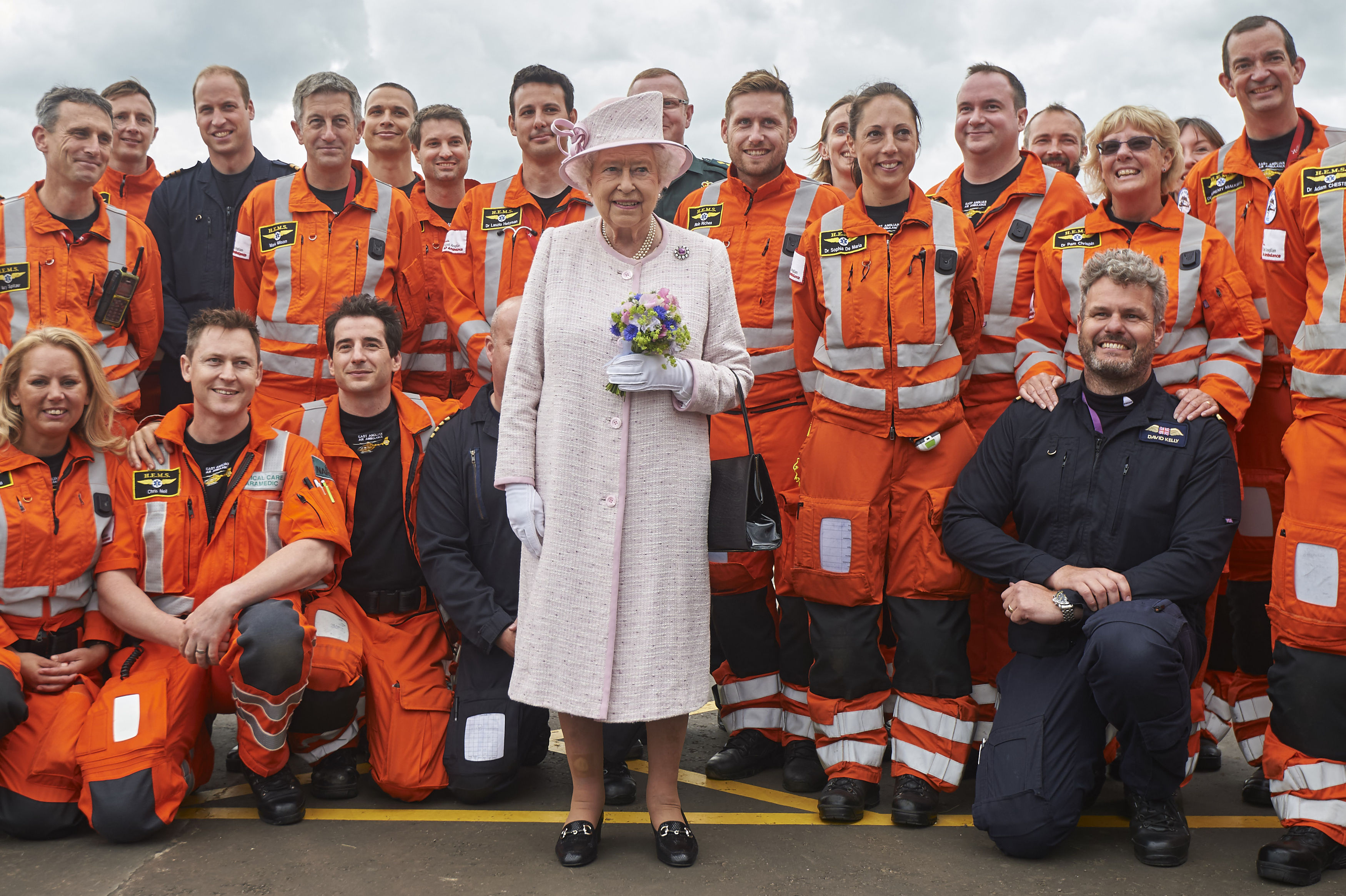 The Queen poses with Prince William's team back in 2015. Picture | PA
The father-of-two is currently based in Norfolk but is planning on moving his family to London, just in time for Prince George, 3, to start school in September.
The Duke and Duchess of Cambridge will make Kensington Palace their new family home.
Prince William has previously faced criticism for not wanting to take on many royal duties, which include official visits.
Last year, he spent just 80 days on official engagements, while in comparison, Prince Philip, 95, carried out official meetings and visits on 110 days of the year. The Queen undertook 80 days of official duty in 2016.
Although the Prince says that he does take his duties "very seriously", he did add: "However, he did say: 'If you're not careful, duty can weigh you down a awful lot at an early age."
Prince William started working part-time for the East Anglian Air Ambulance Service in 2015 but his contract ends in March. It isn't clear if he will continue to work with them until the Summer.