Did Prince William just reveal the name of the Royal baby?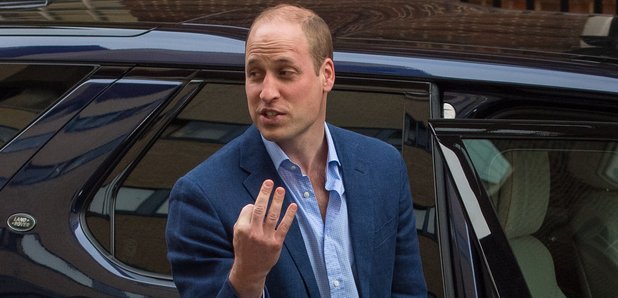 The new dad might have been caught on camera revealing the name of four-day-old baby number three.
This week has been full of Royal excitement after the Duchess of Cambridge gave birth to her and Prince William's third child this week in the Lindo Wing of St Mary's Hospital, Paddington.
But despite the buzz around the new baby boy we are still yet to officially hear the name of the little Royal.
However, TV cameras may have caught the Duke of Cambridge spilling the beans on the name during a recent ANZAC day service.
While talking to former Australian diplomat and MP Alexander Downer, the subject of names and the new baby came up.
Alexander said: "Have you thought of the name Alexander for him?" to which William replied: "Well it's funny you should say that. It's a good name."
Alexander has been tipped by bookies as one of the favourite name choices by Kate and William so is this official confirmation that we have a Prince Alexander?
It seems like strong evidence but we'll have to wait for the official word from Kensington Palace to be sure.
The prince's arrival on Monday was released by the palace around two hours after the Duchess of Cambridge had given birth.
It read: "Her Royal Highness The Duchess of Cambridge was safely delivered of a son at 1101hrs. The baby weighs 8lbs 7oz. The Duke of Cambridge was present for the birth. Her Royal Highness and her child are both doing well."
Her Royal Highness The Duchess of Cambridge was safely delivered of a son at 1101hrs.

The baby weighs 8lbs 7oz.

The Duke of Cambridge was present for the birth.

Her Royal Highness and her child are both doing well.

— Kensington Palace (@KensingtonRoyal) April 23, 2018