Prince William Spotted By Students Eating SCHOOL DINNERS During Surprise Visit.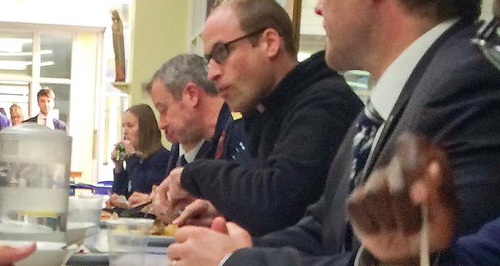 The Duke Of Cambridge was seen happily tucking into a plate of roast chicken and cauliflower cheese after dropping by a local school canteen, much to the surprise of the children.
Prince William may have been wearing casual attire, but this wasn't fooling any of the eagle-eyed students at John Henry Newman School in Stevenage.
The down-to-earth royal sat side by side with pupils in the school cafeteria after he landed his helicopter in their playing field earlier this week.
Pupils at the catholic school couldn't believe their eyes when they saw the Duke Of Cambridge touch down at 1pm - just in time for spot of lunch!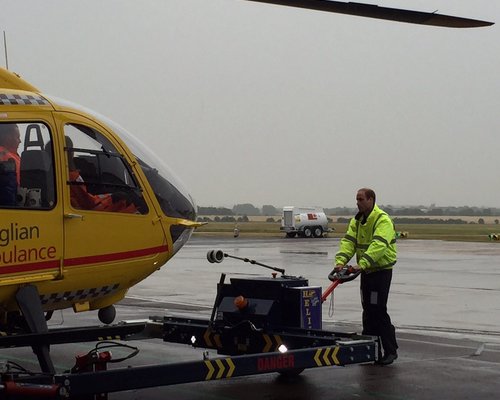 William had been carrying out duties for his new job with Air Ambulance following a three week break over the Christmas holidays.
"It's bizarre, but it's true, yes," headteacher Clive Mathew said. "The site is regularly used by the air ambulance because it's near Lister Hospital in Stevenage."
The school chef will be happy to know that William thoroughly enjoyed his lunch, as the Headteacher went onto explain. "We offered the prince and his colleagues lunch and they accepted - it was roast chicken, which they liked - and then he spoke to some of the students, particularly the Year 11s, and then they went."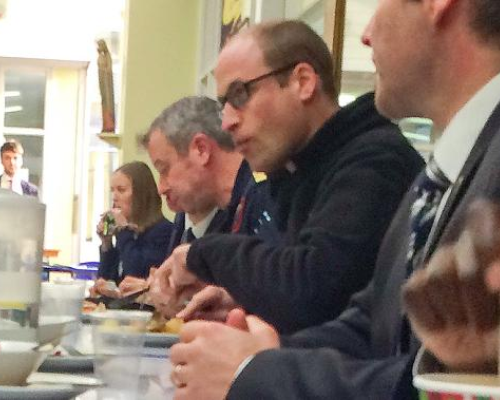 "Everyone was very excited, as you can imagine, those who had a conversation with him especially. It probably made their day, if not their year, to have a conversation with the future king."
Wow! Why did these things never happen when WE were at school?!