Prince William reveals he's still "working on" the royal baby's name
27 April 2018, 07:45 | Updated: 27 April 2018, 08:35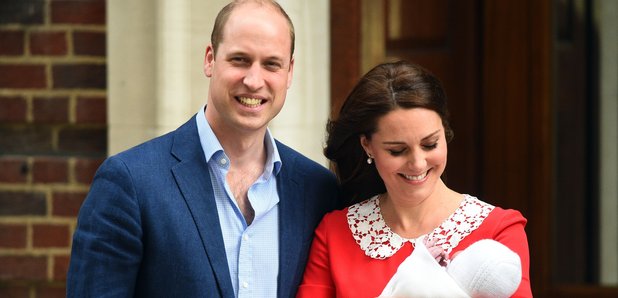 The Duke of Cambridge explains why the baby's name is yet to be announced.
Since Monday's announcement that the royal baby is finally here, Kate Middleton ,36, and Prince William, 35, have still managed to keep us on in suspense about his name.
However, after being asked about the moniker, while attending an official engagement yesterday, the Duke of Cambridge replied: "I'm working on that one. You'll know soon, you'll know soon."
At first, it had been thought that Kate and Wills had decided to delay the announcement because they didn't want to overshadow such an important day as Anzac Day on Wednesday.
Then after nothing was heard on Thursday, it has now been predicted that they want to wait to introduce their newborn to Prince Charles first.
Since the birth, Prince Charles has been out of town, with reports that he was in Scotland on the day of the baby's birth and then on Wednesday he travelled to France for the 100th anniversary of Anzac Day.
Now back in the UK, it can only be a matter of time, before he meets the new baby and his name is finally announced!
Watch more: