Princess Charlotte Sends Her First Birthday Thank You Cards!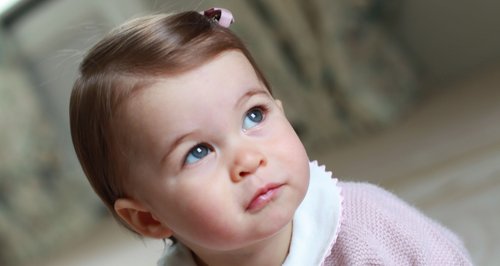 They may be royalty, but they're definitely not above polite manners. The Duke and Duchess of Cambridge have sent out thank you cards on behalf of Princess Charlotte.
The cards thank the well-wishers who congratulated the little Princess on reaching her first birthday.
A photograph of the letter was shared on Twitter by royal fan Jess Isle from Halifax who revealed that she had received the card yesterday.
The lovely thank you card I received today for Princess Charlotte's birthday! @RoyalCentral @WWKD_Official pic.twitter.com/SrKmOQD4Fv

— Jess Ilse (@jeziebelle) May 31, 2016
The cards featured a photo of their daughter taken by the Duchess of Cambridge herself.
They read: "The Duke and Duchess of Cambridge are most grateful for the very kind message you sent to Princess Charlotte on the occasion of her first birthday.
"It was most thoughtful of you and greatly appreciated."
These cards were sent just a week after the couple sent out their own thank you cards to those who congratulated them on their fifth wedding anniversary.
Lovely thank you card received from TRH The Duke & Duchess of Cambridge for their 5th Wedding anniversary pic.twitter.com/YXKpytnZvC

— Paul Ratcliffe (@pdratcliffe) May 25, 2016
Who would have thought my twitter would go into melt-down after I received a thank you card from the Cambridges!! pic.twitter.com/mNx8fiAtsA

— Paul Ratcliffe (@pdratcliffe) May 25, 2016
And it's not the first time the Duke and Duchess of Cambridge have send letters of appreciation to well-wishers. They did the same to those who sent messages of joy at the birth of Prince George also.