Princess Charlotte And Prince George's First Royal Engagement Is Truly Enchanting
Delighted Moment Princess Charlotte Meet Moose Dog At Canadian Children Party
01:54
The baby Princess was excited to enjoy the petting zoo, as well as meeting a very special dog. The toddler joins her brother Prince George for their first official engagement together in Canada. Just WAIT until you see their little outfits!
Move over mum and dad! The kids are in town and boy are they are in their element.
Prince George and Princess Charlotte looked like they were having a ball at the petting zoo as they experienced their first public engagement together in Victoria, Canada.
The young Prince, three, showed off his bubble-making skills at the children's party AND he got to enjoy a ride on a miniature pony.
We've honestly never seen joy like little Georgie looking at those bubbles.
But it was Princess Charlotte who stole the show by uttering her first word in public and making friends with a friendly hound.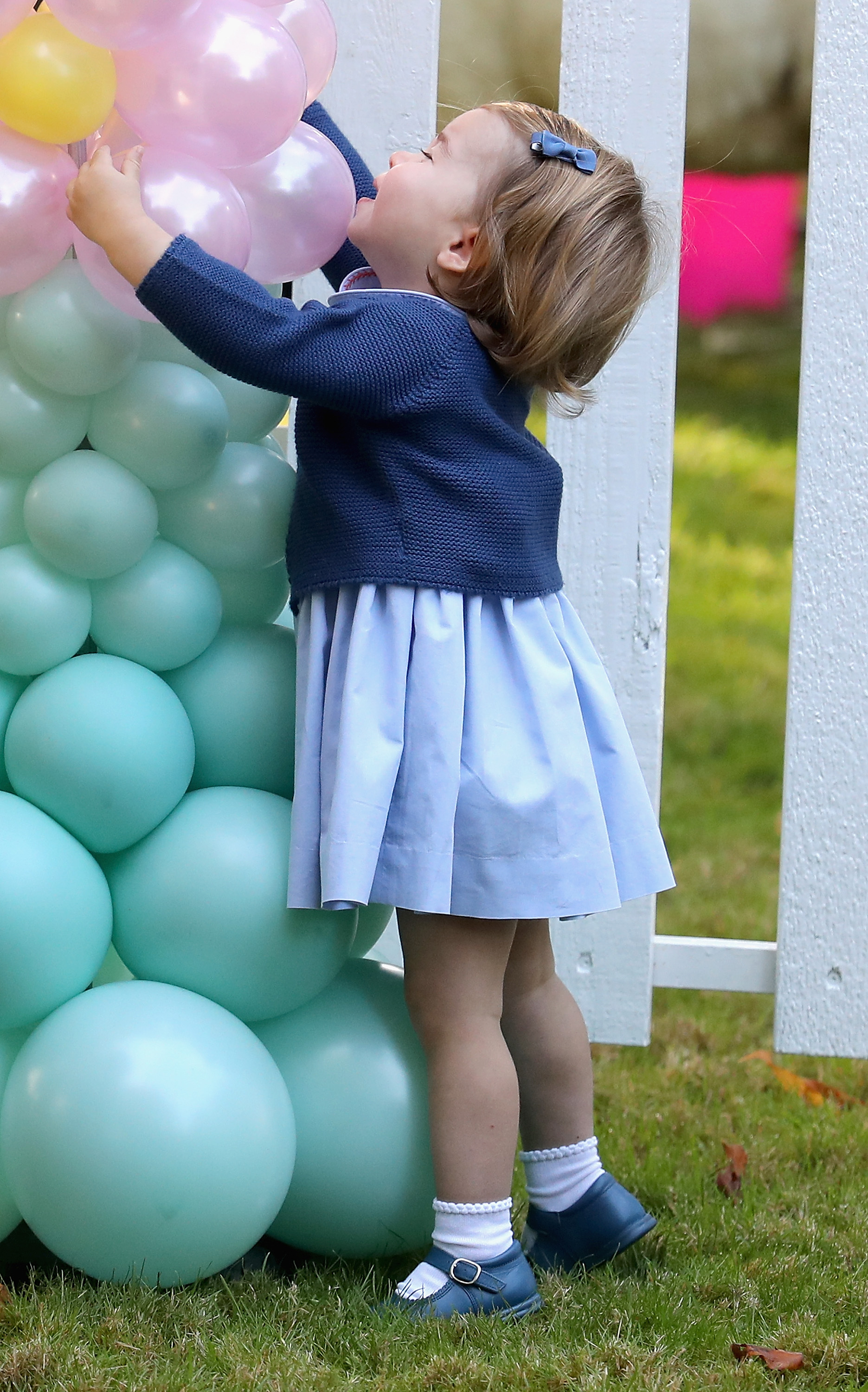 Princess Charlotte was excited by the balloons. Picture | Getty
The 16-month-old toddler couldn't contain her excitement when she saw the balloon arch. She tottered over to the balloons, hugged them and said: "Pop!"
Come everyone, let's hear your collective "aaaaaws!"
The brother and sister were guests of honour at a party thrown in the gardens of Governement House, British Columbia, to mark their first tour of Canada with mum and dad, the Duke and Duchess of Cambridge.
George meanwhile is simply OVER THE MOON when he discovered an entertainer blowing bubbles.
Twitter predictably went nuts for the photos and shared them multiple times:
I hope this long weekend makes me as happy as when Prince George saw bubbles pic.twitter.com/HbIku0d5rD

— Kate Wienburg (@Kattte_) September 30, 2016
Ever the watchful mother, Catherine helped the 16-month-old with getting her little blue cardigan on over her pretty pinafore dress.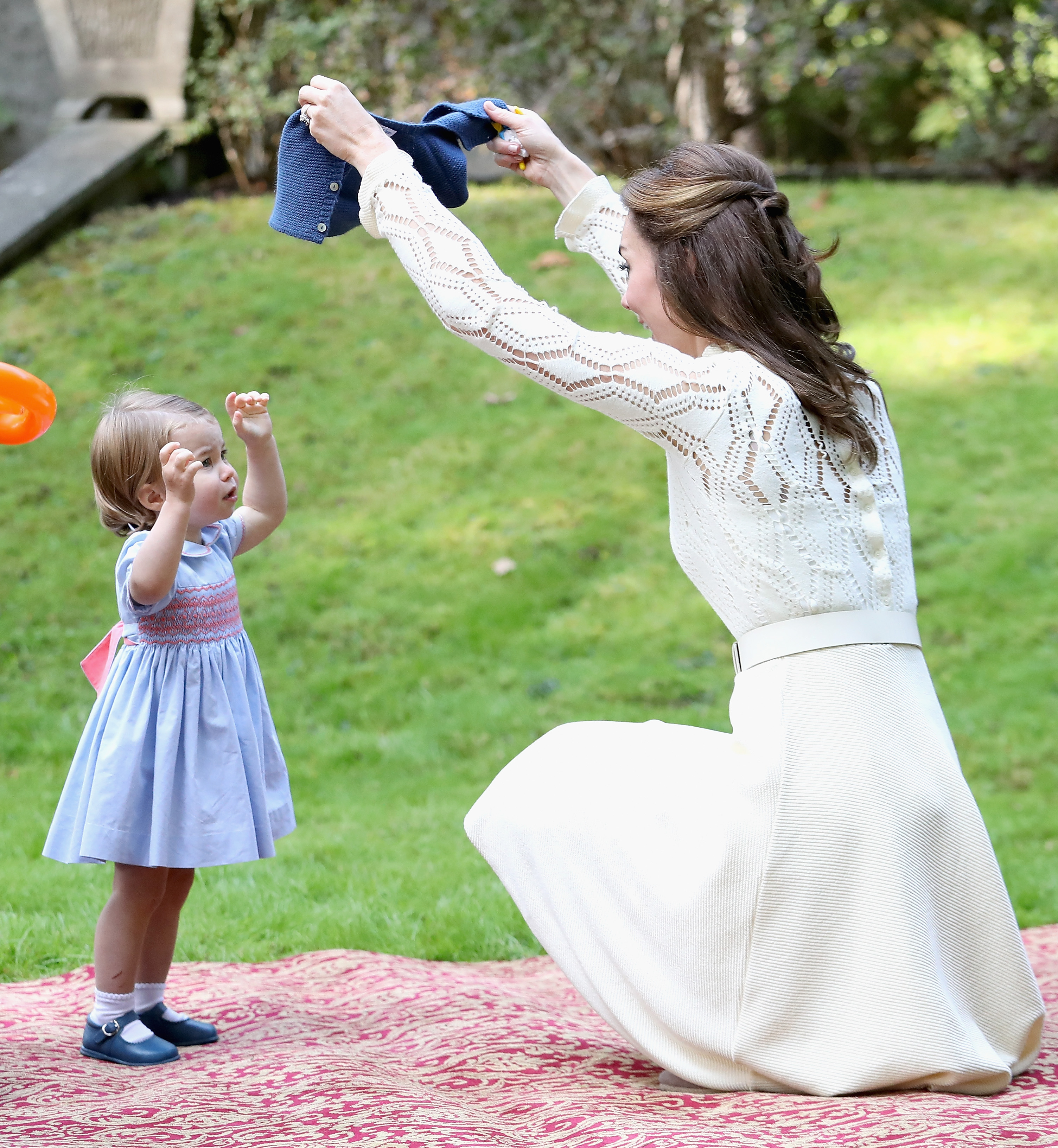 The Duchess helps remove Princess Charlotte's cardigan. Picture | Getty
The beautiful child was spotted laughing as she ran around and even made friends with a dog named Moose, who she bounced on delightedly for a couple of seconds.
Charlotte was also pleased to see the baby horses in the grounds of British Columbia's Government House.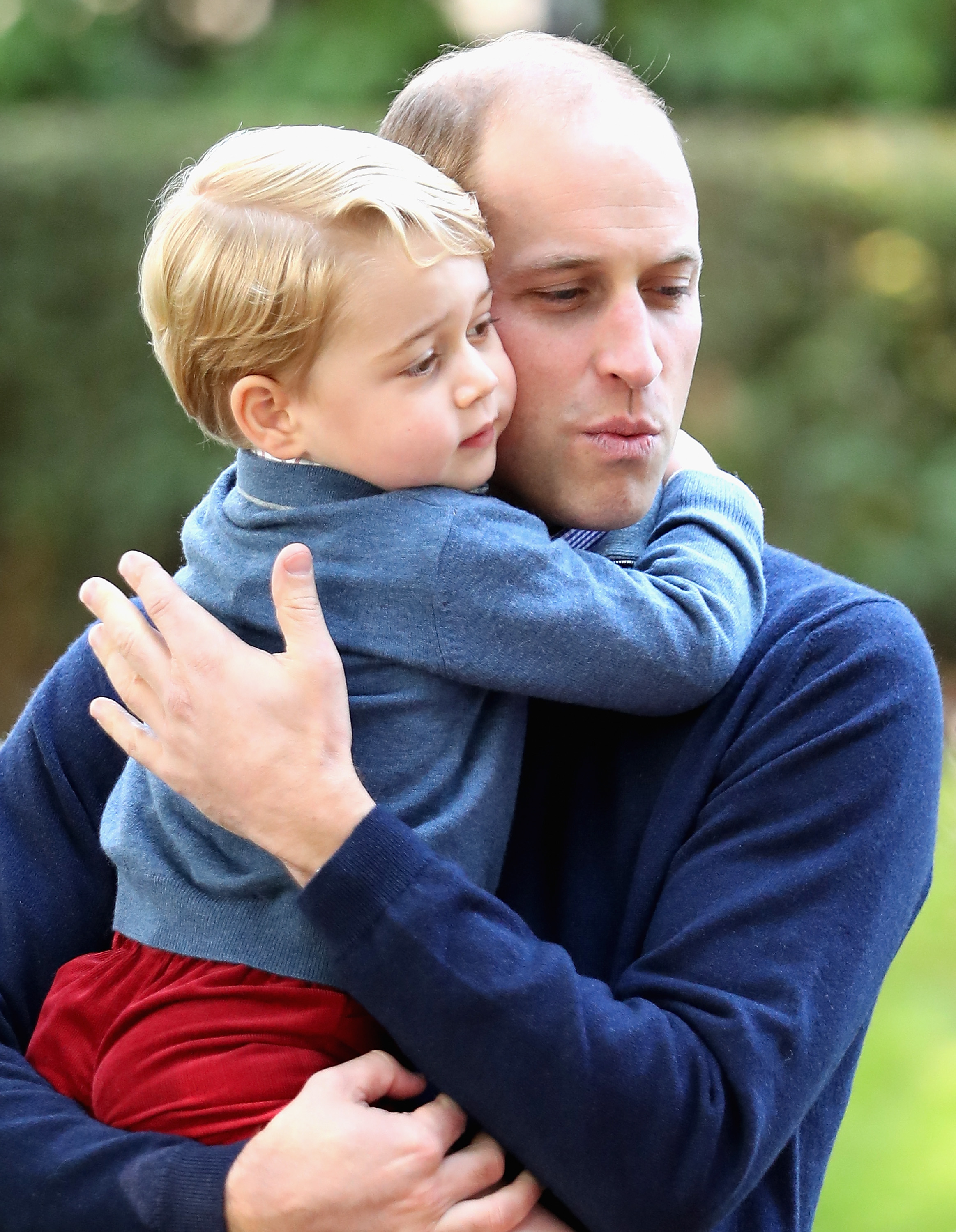 At first Prince George was a bit nervous. Picture | Getty
The party was also attended by 24 children from the Military Family Resource Centre, a charity which supports families where one parent is deployed overseas.
George, who seemed a little shy at first, couldn't resist an orange bubble machine and was happy running around on his own, unlike Charlotte who was carried around mostly by her mum.
Mother and daughter's outfits complimented each other, as the little Princess wore a £74 blue and coral smock dress from Pepa & Co, whilst Kate Middleton wore a cream dress by Chloe - priced at £300 - paired with her classic wedges from Monsoon.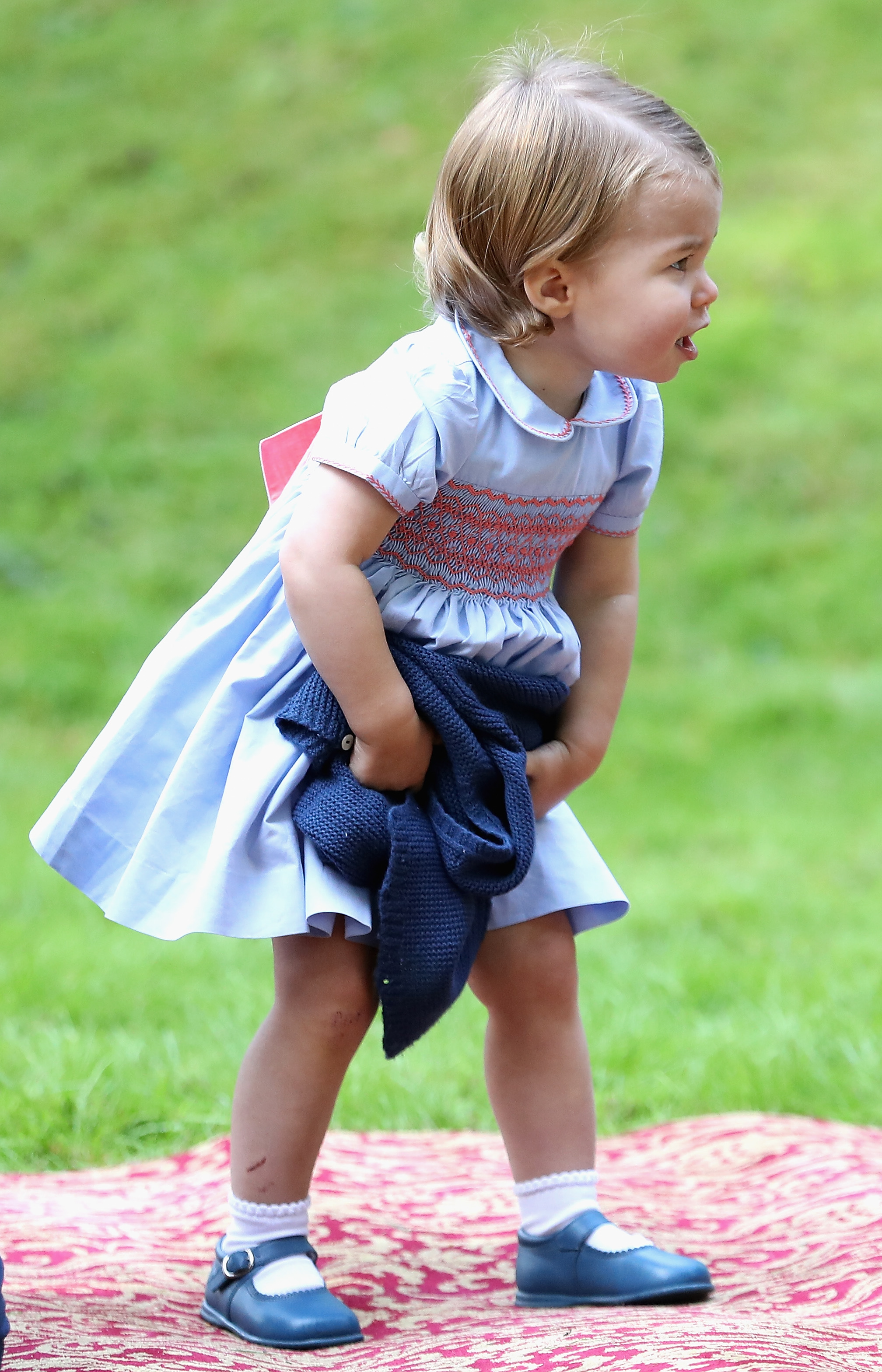 Little Madam! Picture | Getty
The two royal siblings played together and took care of each other throughout the event, which was attended by over 20 other children.
At one point Charlotte looked particularly delighted to be able to play with a black and white rabbit.
Kate meanwhile, chatted to other mums and about the fact that Charlotte is teething and "always hungry."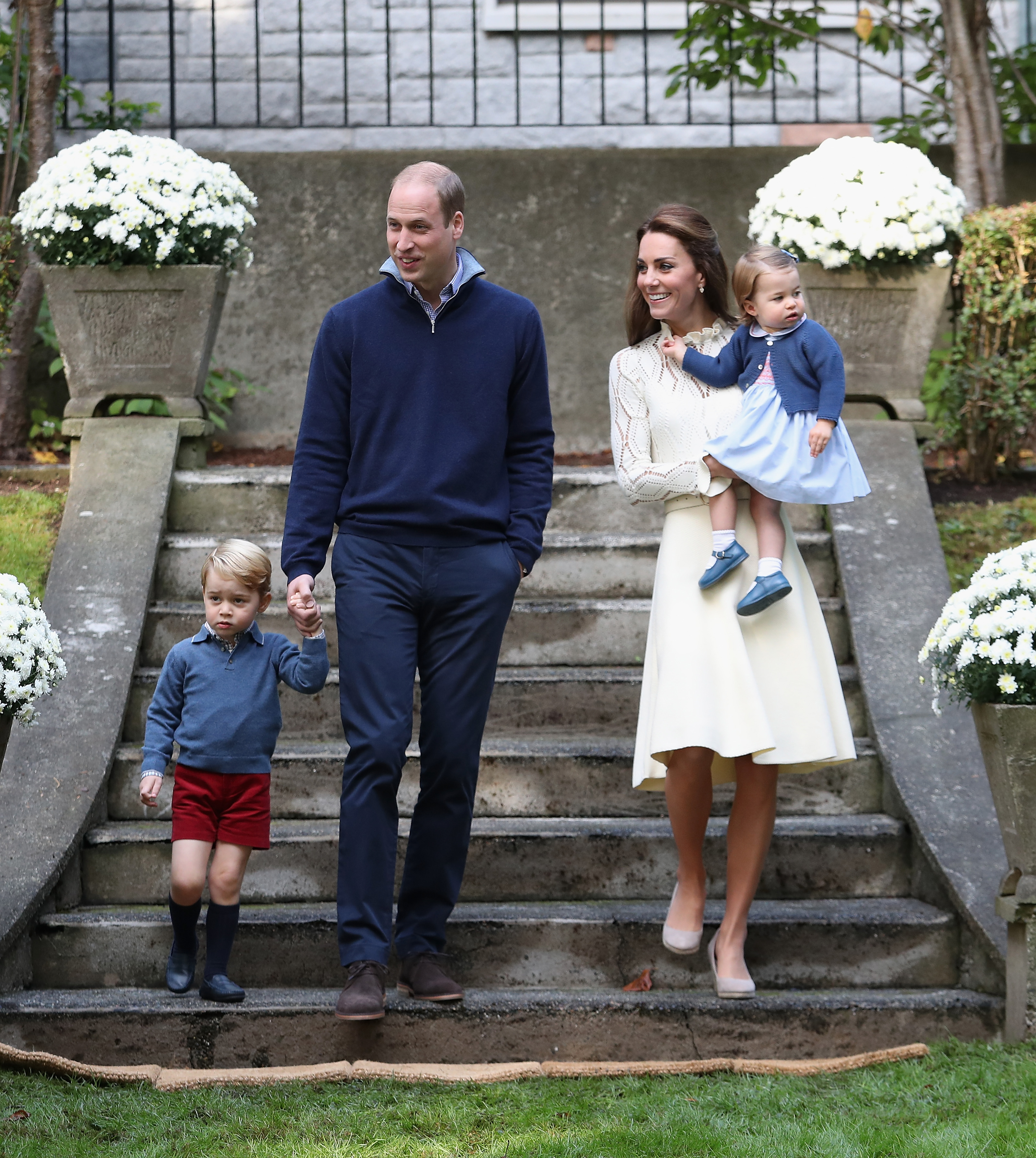 The royal family arrive to the garden party. Picture | Getty

It all seemed like a fun day out for the family, who will be returning from Canada on Sunday.
But seriously though, how did Kate's dress stay so white?