Princess Diana Invited Three Supermodels Over For Tea And Prince William Couldn't Cope!
24 July 2017, 15:56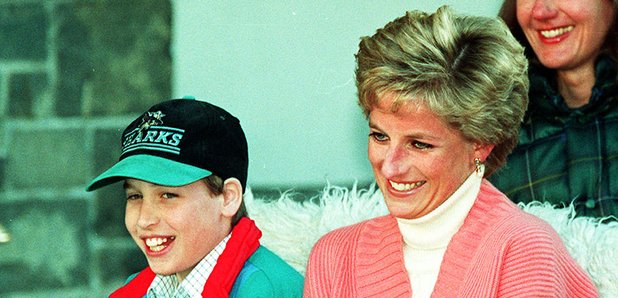 Prince William has opened up about how his mother, Princess Diana, once invited supermodels over to their home, just to watch him squirm!
The Duke of Cambridge tells the story of his mother's wicked sense of humour in a documentary to mark twenty years since Princess Diana's death.
He explained about how embarrassed he was as a teenager when his mother invited a handful of her supermodel friends back to their home, just to surprise him.
He said: "She organised when I came home from school to have Cindy Crawford, Christy Turlington and Naomi Campbell waiting at the top of the stairs, I was probably a 12 or 13-year-old boy who had posters of them on his wall.
"I went bright red, and didn't know quite what to say and sort of fumbled and I think pretty much fell down the stairs on the way up. I was completely and utterly awestruck.
"That was a very funny memory that's lived with me forever..."
In the one off documentary for ITV, Prince Harry also describes his mum as "a total kid through and through" whose motto was "you can be as naughty as you want, just don't get caught."
Diana, Our Mother: Her Life and Legacy airs Monday, July 24 at 9pm on ITV.