Princess Diana Traditions That Live On Through William And Harry.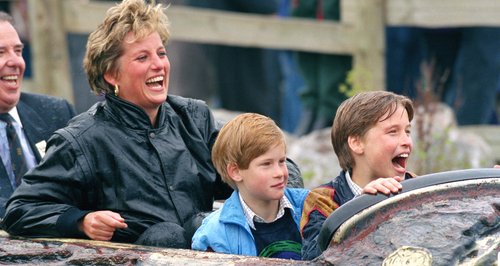 The legacy of the People's Princess lends itself to more than her charity work and unprecedented sense of style. In fact, there are a number of traditions that live on through her two sons.
The royal family have many traditions ranging from their annual balcony appearance at the Trooping Colour, to silly joke presents they give each other as gifts at Christmas.
However, Prince William and Harry also have a few traditions of their own that have been passed down to them from their late mother.
We take a look at some of the people, passions and places that have taken pride of place in their hearts since Diana's passing nearly twenty years ago.

1. The Decorators Who've Helped Make Their House A Home
When Princess Diana was preparing for the arrival of Prince William, she tuned to local children's decorating company Dragon's Of Wall Street to decorate the future king's nursery.
Thirty years later, when William and Kate were ready to start a family of their own, they also favoured Dragon's, selecting a Beatrix Potter theme for Prince George.
2. Their Caretakers Are Still Trusted Staff
Jessie Webb was one of the four main nannies who looked after William and Harry when they were young and soon became a mother figure. When Prince George was born, William and Kate hired the then-71-year-old nanny before recruiting their current full-time nanny. Cute!
3. Hand Me Down Clothing
Well, not quite. You may have noticed the clothes that Prince George wears have been strikingly similar to the outfits worn by Prince William when he was little, but this isn't a coincidence. For many of his public appearances, including the family's tour of New Zealand and Australia and visiting his sister Princess Charlotte in the hospital, George has sported the designs of Rachel Riley, who revealed she was inspired by the way Diana dressed William.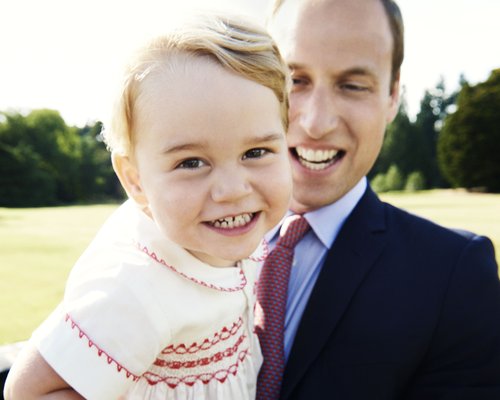 4. Choosing godparents
While most of William's godparents have had a royal connection, The Duchess of Westminster, was actually a friend of Diana's. When it came to choosing guardians for Prince George, William and Kate asked the Duchess's son, Earl Grosvenor, to be godfather.
5. Their Family Photographer
Some of the most iconic pictures of Diana were taken by famed Peruvian photographer Mario Testino, so it's only natural the the boys wanted to draw on his talents. Both Harry and William chose him for their 21st birthday pictures. William and Kate also hired him for their engagement portraits, and for Princess Charlotte's christening.

6. Their Down To Earth Nature
7. Their Charitable Nature
Princess Diana was famed fo her humanitarian work. Harry has continued his mother's work with landmine charities and supporting those living with HIV/AIDS, while William has become patron of The Royal Marsden hospital and homeless charity Centrepoint.

We're SO happy to see that Princess Diana's raised such lovely young gentleman. We wonder what family tradition's William will pass down to his children?