Who is Princess Eugenie marrying? Jack Brooksbank details revealed including parents and net worth
12 October 2018, 10:20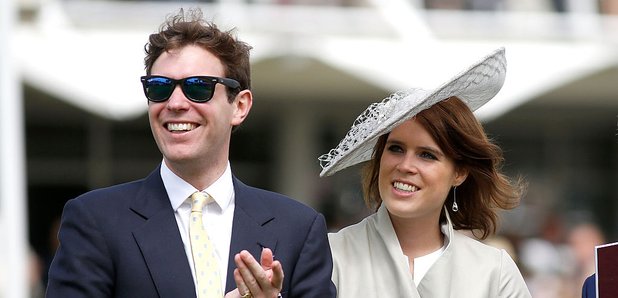 Who is Princess Eugenie's fiancé Jack Brooksbank and how did he meet the royal? We take a look at the Brooksbank family, his job and net worth.
Princess Eugenie will marry Jack Brooksbank at the St Chapel in the Windsor Castle where Prince Harry and Meghan had their wedding on October 12.
But who is Princess Eugenie's fiancé Jack Brooksbank and what do we know about his family, net worth and job title so far?
We detail everything you need to know about the man who Eugenie is marrying on Fridy: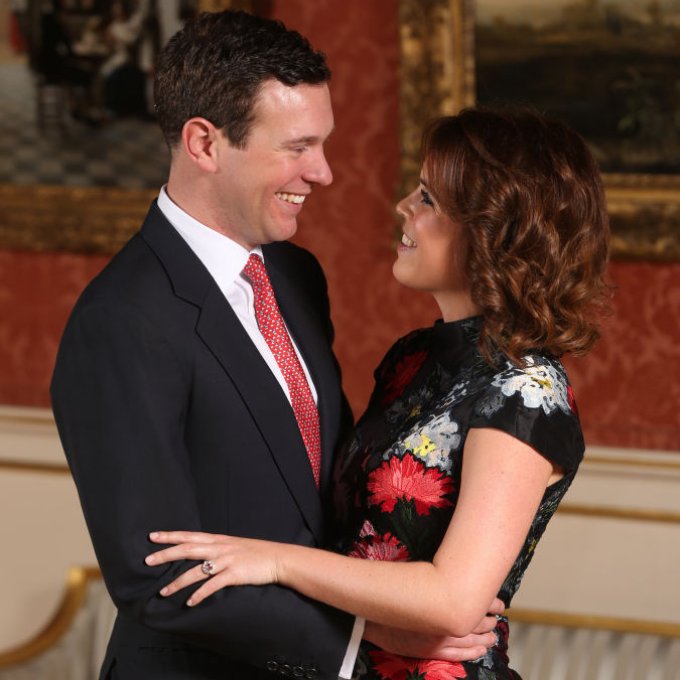 Credit: Getty
Who is Jack Brooksbank?
Jack is 32-years-old and is Princess Eugenie soon to be husband.
Jack's family are used to being in royal circles as they reportedly descended from the Brooksbank baronets, according to the
Telegraph
.
The prestigious British hereditary title is directly below baron, with viscounts, earls, marquesses, and dukes above it.
Believe it or not, Jack and Eugenie are third cousins, once removed - a bit like the Queen and Prince Philip who are also third cousins.
This is because Eugenie's mother, Sarah, Duchess of York, is the great-great-granddaughter of Lady Julia Coke, who is also the daughter of Jack's great-great-grandfather, Thomas William Coke, the Second Earl of Leicester.
How did Princess Eugenie meet Jack Brooksbank?
They pair met during The Duchess of York's 50th birthday party on the slopes of exclusive ski resort Verbier.
At the time they met in February 2010, Eugenie was just 19-years-old and she was studying English, Politics and History at Newcastle University.
For a brief stint in 2013, Eugenie moved to New York for a job and it's believed they kept in touch through Skype calls.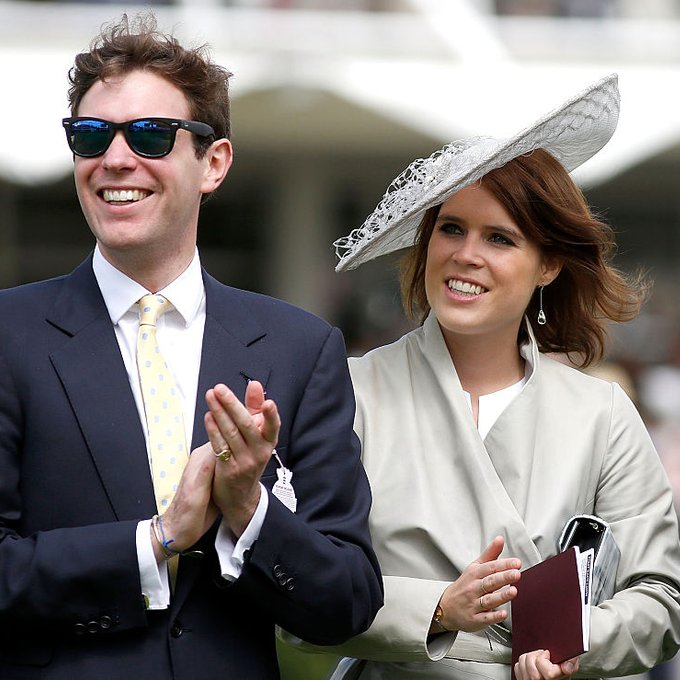 Credit: Getty
What is Jack Brooksbank job?
Jack worked at the Admiral Codrington pub in Chelsea before going on to the Markham Inn where he spent three years.
While working at the super posh pub, he apparently met Prince Harry and his club owner pal Guy Pelly, who then hired him to manage the iconic Mahiki nightclub in Mayfair.
In 2010, Jack left Mahiki to go and work as an ambassador for Casamigos Tequila, which was co-founded by George Clooney.
When did Jack Brooksbank get engaged to Princess Eugenie?
In a statement on January 22, 2018, Buckingham Palace announced the pair were engaged to be married in the autumn of 2018. The couple got engaged while on holiday in Nicaragua earlier in January.
Buckingham Palace said: "The Duke and Duchess of York are delighted to announce the engagement of Princess Eugenie to Mr Jack Brooksbank.
"Her Royal Highness and Mr Brooksbank became engaged in Nicaragua earlier this month.
"The wedding will take place in the autumn of 2018 at St George's Chapel in Windsor, with further details to be announced in due course."
The date of the couple's big day is October 12.
What is Jack Brooksbank's net worth?
Eugenie may be a princess but Jack isn't doing too badly for himself either, as his family are believed to be wealthy.
His father, George Brooksbank made his fortunes from being a chartered accountant and a company director.
According to The Telegraph, Jack's mother Nicola and father George have lived in an swanky "gated period conversion in Wandsworth, not far from Battersea Park."
Eugenie's finance was also educated at Stowe School in Buckingham, where boarding fees are currently almost £12,000 per term, so his family have a pretty penny to spare!