Weird And Wonderful Privileges The Queen STILL Has...Like Owning Dolphins!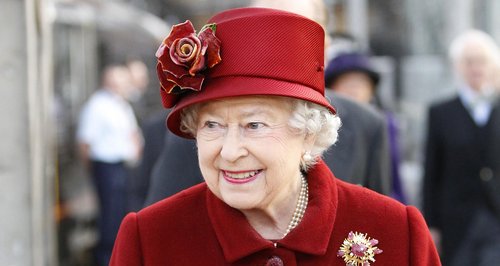 As Her Majesty rings in her 90th with a week of celebrations, we take a look at some of the most bizarre things that only she can do...
Queen Elizabeth II has spent her entire life cutting ribbons, supporting charities and wildly swinging that knighthood sword without chopping anyone's ears off...she deserves a breather!
Despite this, the Queen has managed to hold on to some weird and wonderful royal powers over the course of her reign and while most of them are a tad ridiculous, some are downright shocking.
Here are some of the strangest (and funniest) royal privileges that Queenie has enjoyed over the past 63 years...
She can drive without a licence
Yep, the Queen doesn't have a driver's licence, but that's okay because she doesn't actually need one by law. Thank goodness as she's been driving since 1945!
She doesn't need a passport
The Queen doesn't need a passport to travel, probably because she always travels privately and with an epic entourage. We wonder what the security checks at customs are like for her...
She has her own personal cash machine
There's a reason why you've never seen the Queen queuing up at the cash machine like the rest of us. The Queen has her own cash machine installed in the basement of Buckingham Palace, courtesy of uber posh bank Coutts.
She can't technically be arrested
The Queen is immune from prosecution...after all the law is basically enacted in her name!
She owns all the British dolphins...sort of
The Queen has ownership over all the 'Fishes Royal', which basically means all the wild sturgeons, whales, porpoises and dolphins living in the waters around the UK. You couldn't make this stuff up!
She's exempt from the Freedom of Information Act
The Queen and the rest of the royal family are spared from all Freedom of Information requests, meaning they don't have to give anyone access to their information. What do you reckon? A bit shifty or fair enough?
She doesn't have to pay tax
Legally the Queen isn't require to pay tax like the rest of us, but since 1992 she was willingly done so in order to 'pay her fair share'.
She owns all wild swans
All 5,300 breeding pairs of mute swan in Britain are officially owned by the Queen, which means she could technically round up all the swans and so with them what she likes. Weird, right? In fact, there's a royal 'Swan Warden' to look after them all!
The Queen looks after precious art on our behalf...cheers love
The Royal Collection is a vast array of around 150,000 artworks, some priceless, that the Queen holds in trust on behalf of the nation. Many of the pieces are on display, but others are hung in various royal homes and palaces across the country.
She gets two birthdays
The Queen was born on April 21st 1926 and she's just celebrated her 90th birthday. However, the Queen also has an official birthday, hosted in June, which is the result of a tradition introduced by George II in 1748. Apparently George hated the gloomy weather on his official November birthday, so he opted to have a second sunnier day in June. If only we were all so lucky!
What you think of the Queen's quirky privileges...will she open a dolphin centre soon?!