This Is Why The Queen Didn't Wear Her Crown During Her Speech
21 June 2017, 15:53 | Updated: 11 July 2017, 14:58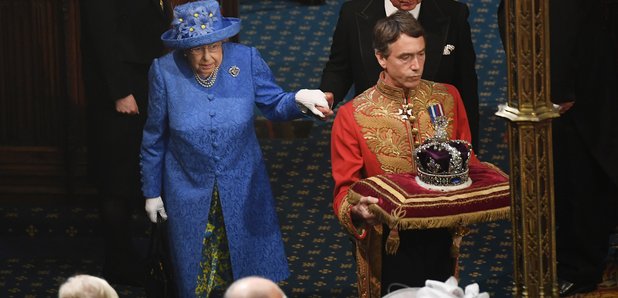 Wondering why Ma'am isn't wearing her crown and has chosen a hat instead for her speech in the Houses of Parliament this year? Well, we've found the answer.
The Queen's Speech and the State Opening of Parliament is usually the only time we get to see Her Majesty go all out in robes, a golden carriage and of course her jewel-encrusted crown.
However, Britain's Monarch opted for a dressed-down look which left the nation scratching their heads, as she appeared to have forgotten her crown at home.
Instead, the 91-year-old royal opted for a blue brocade jacket with a matching hat over her traditional royal robes.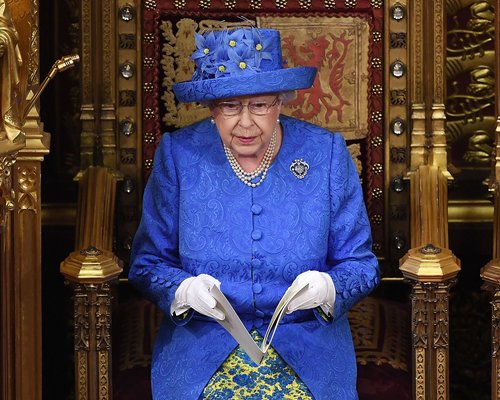 As it happens it was all planned and she didn't wear her crown due to Theresa May's decision calling a snap election throwing everything into disarray.
The unexpected election meant the date for the State Opening of Parliament was set for just a few days after the grand ceremony of Trooping the Colour, which marks the Queen's official birthday each year.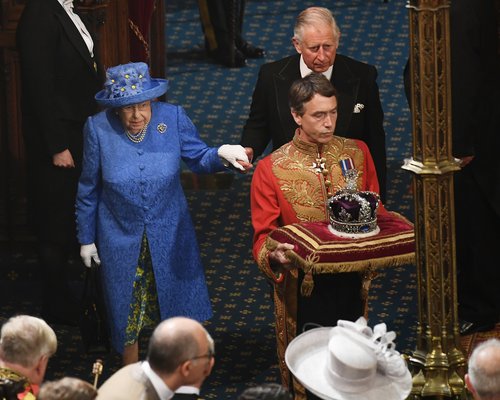 Both events take an enormous amount of organisation, with a Sovereign's Escort from the Household Cavalry Regiment, and the Queen's route lined by hundreds of service personnel.
The fact that the two events were supposed to be so close together, left little time for preparation let alone a much-needed rehearsal.
So the ceremony today was a much simpler scaled down version, with Her Majesty opting for a "day dress" for the first time in 43 years.
Fans were still able to catch a glimpse of the crown though, as it travelled in its own Royals Royce to Parliament from the Tower of London, where it is kept as part of the Crown Jewels collection.
How fancy?