The Queen Drinks Four Cocktails A DAY According To Her Cousin
2 August 2017, 11:36 | Updated: 2 August 2017, 11:46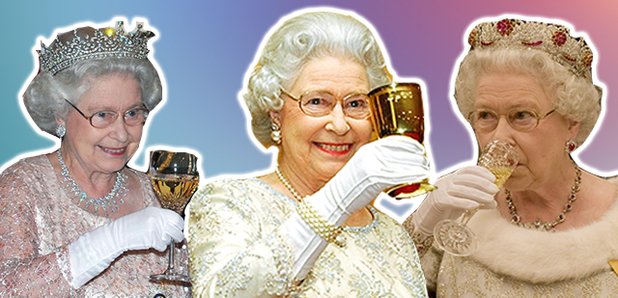 The Queen's cousin has revealed Her Majesty's drinking habits and her beverage of choice is just as classy as you'd expect!
You can always rely on your family to dob you in, and it looks like just because you're the Queen doesn't make you exempt from this trait!
According to her cousin Margaret Rhodes, Queen Elizabeth II "drinks four alcoholic beverages a day", and is partial to a dry martini.
Speaking to the Independent, Margaret said that Her Majesty's alcohol intake never varies.
Every day she drinks a gin and Dubonnet before lunch on the rocks with a slice of lemon.
She accompanies her lunch with a glass of wine, while in the evenings she will drink a dry Martini, and a glass of champagne before bed.
That's six units of alcohol a day, which, under government standards, makes the Queen a binge drinker!
However, while she packs in the booze every day of the week, she's always sensible and does it on a full stomach.
Just bear this mind next time you're heading out for a right royal tipple.