The Queen Goes Head To Head With Prince Andrew Over The Princesses Futures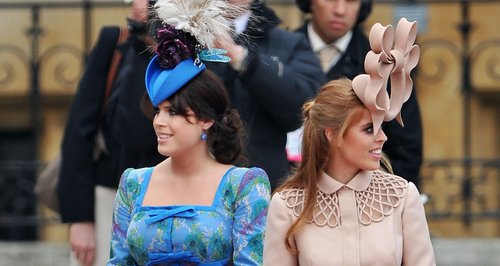 Ma'am has spoken and she's putting her foot down where her granddaughters futures are concerned!
It's a case of what granny says goes in the royal household, after Her Majesty and her son Prince Andrew have reportedly locked horns over the future careers of Princess Eugenie and Princess Beatrice.
The proud dad has big plans for his two darling daughters... in the form of spending the rest of their lives as full-time palatial residents.
The 56-year-old recently petitioned Queen Lizzie for his daughters to become 24 hour royals, rather than say, following another career path that they actually might wish for themselves.
The siblings currently both reside in a four-bedroom apartment in the lovely St James Park (seriously, we'd give our right arm to trade!), but officials say it's "very unimpressive".
Oh dear! What a struggle it must be for the poor dears!
Never mind the fact that it's, ehem, tax payer funded... (we'll pick up the tab on this one ladies, not to worry).
Plus both Beatrice, 28, and Eugenie, 26, have been on a combined 26 holidays in the last 15 months. How exhausting!
Rumour has it, however, that Her Majesty isn't having any of it and promptly told her son where to stick it.
So luckily the lovely ladies will be able to pursue the careers of their dreams, despite dad's stuffy old ideas.
It's out with kept women and in with modern day girls who can enjoy the world as their oyster and work wherever they so choose.