The Queen at Christmas: Royal family photos from Sandringham over the past 50 years
10 December 2018, 17:06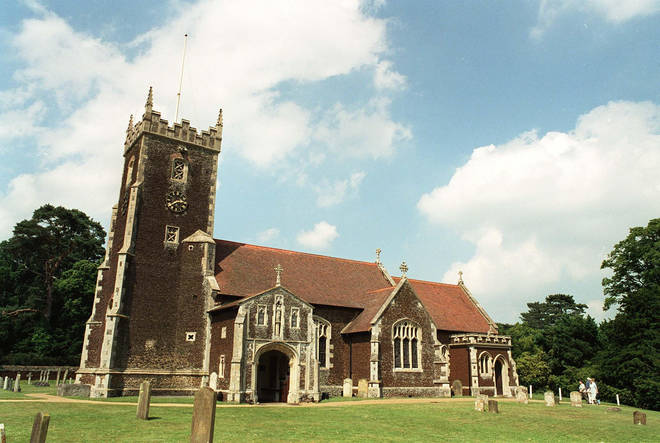 The Queen and her family traditionally spend Christmas at her Sandringham Estate in Norfolk and attend church each Christmas day.
The Queen and her family have many Christmas traditions and one that remains unbroken is the custom of attending St Mary Magdelene Church at her Sandringham Estate on Christmas Day.
Read more: How do the royals celebrate Christmas? Their festive traditions revealed
All senior members of the royal family attend along with their spouses and children and here are some family photos from the last 50 years of the royals at Christmas time...
1957 - Queen Elizabeth pictured making the first ever televised Christmas day speech

The Queen pictured at Sandringham in 1957.

Picture: PA

1988 - The Queen and the Queen Mother beside a young Prince William on Christmas Day

The Queen and her mother leave the church on Christmas day alongside a young Prince William.

Picture: Getty

1994 - Princess Diana with her sons on Christmas day

Princess Diana follows behind her sons as they leave church on Christmas day.

Picture: PA

1997 - Princes William and Harry pictured on their first Christmas without their mother

Princes William and Harry pictured leaving church at Sandringham.

Picture: PA

2001 - The Queen and Princess Ann leave church

Princess Anna and the Queen hold flowers fro well wishers.

Picture: PA

2005 - Prince Charles and Camilla attend Christmas day service

Prince Charles and Camilla, Duchess of Cornwall at Sandringham.

Picture: PA

2010 - The Queen greets royal fans outside St Mary Magdelene Church

The Queen pictured on Christmas Day in 2010.

Picture: PA

2011 - The Duke and Duchess of Cambridge attend their first Sandrigham Christmas together

Prince William and Kate Middleton attend church.

Picture: PA

2013 - The Duchess of Cambridge holds flowers from well wishers

The Duchess of Cambridge pictured at St Mary Magdelene Church on Christmas Day in 2013.

Picture: PA

2017 - Prince Harry and Meghan Markle attend church at Sandringham for their first time together

Prince Harry and Meghan Markle pictured alongside the Duke and Duchess of Cambridge.

Picture: PA