Can You See What's Wrong With The Queen's Portrait On The New Coin?
16 August 2017, 08:17 | Updated: 16 August 2017, 08:22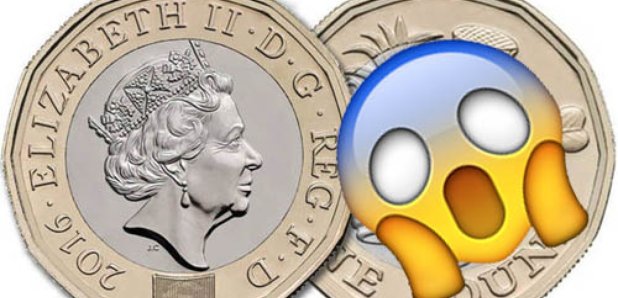 The Royal Mint confirmed there is something BIG missing from the new coins. Did you spot it?
We've all glimpsed the Queen's portrait on a pound coin thousands of times but the latest portrait features a VERY big difference.
If you haven't managed to notice it yet, we don't blame you. It took us a while too.
You'll be surprised to know that the Queen has lost her bling and we don't mean the iconic crown jewels that sit on her head.
Her necklace is missing!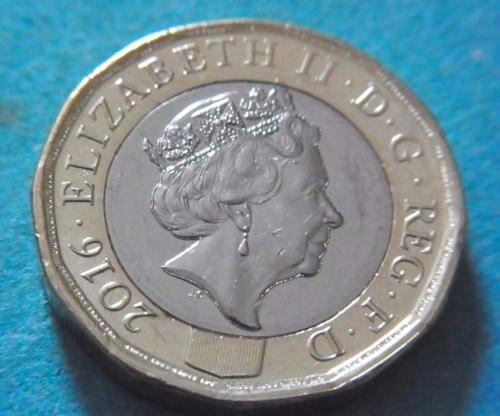 Yep, the blingy diamond encrusted necklace she's often been seen sporting around her neck in most portraits has been given the axe.
However, it wasn't a printing error. Turns out, the stunning piece of jewellery was deliberately removed from Her Highness's latest picture by designers in order to have a sleeker design.
The guy responsible for her missing bling is coin designer Jody Clark, who was told to remove the iconic jewels from his original design.
The 36-year-old, who is the youngest person to design the effigy, said his original portrait was approved by the Queen and Mint officials but they weren't so happy about the Coronation necklace around her neck and was told to kill it quietly.
He told Metro: "I got to dress her up in what I thought would work best.
"I researched what she wears and when she wears it and decided to go for the crown she generally wears to state openings and state visits, as I thought that was quite appropriate."
It took three weeks to work on the design and create a 3D model before it was sent to the Chancellor of the Exchequer and even Her Majesty, so the Royal Mint committee could approve the final look.