Our Favourite Recent Royal Moments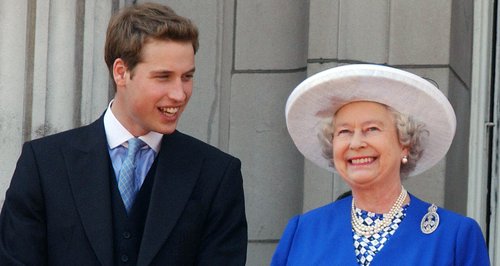 Prince William recalls the time he was given an almighty telling off by his grandmother, Queen Elizabeth II at Balmoral...
Prince William admits the Queen gave him a royal telling off at Balmoral...
We've always known the Queen has a fierce side, but boy did she give William and his cousin Peter a telling off when they almost hurt Zara Phillips at Balmoral Castle.
Recalling the moment from his childhood, Prince William told Sky how he was riding a quad bike and purposefully herding his poor cousin Zara into tight spot! He said: "We were chasing Zara around who was on a go-cart, and Peter and I managed to herd Zara into a lamppost and the lamppost came down and nearly squashed her and I remember my grandmother being the first person out at Balmoral running across the lawn in her kilt."
Apparently she gave the naughty trio a right telling off!! We have to admit, we would have paid good money to see the Queen running in a kilt...
Prince George Certainly Takes A Leaf Out Of Prince Charles' Book!
Kensington Palace shared some adorable photos of the adorable 2-year-old as he started his first day at nursery this week.
Aside from looking the spitting image of his parents - the Duke and Duchess of Cambridge - we can't help but notice how much he looks like his Grandfather, Prince Charles!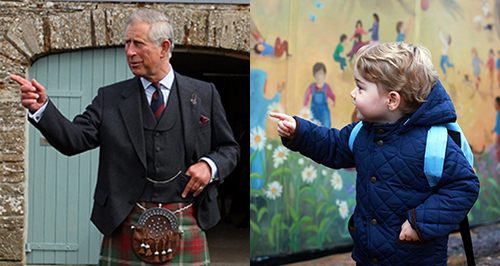 Picture: PA | Heart
His proud parents dropped their son off at Westacre Montessori school nursery in Norfolk in his blue quilted jacket and matching rucksack.
We wish him all the best on his educational journey!
Prince William Swears!
The second in line to the throne shocked viewers with his cheeky choice of words during a sit down interview with Ant and Dec on ITV.
Clearly at ease in the company of the Geordie duo, the laid back future king told how he and Harry would work hard to decipher Prince Charles' bad handwriting for fear the handwritten missives might contain a 'b*****king' from him during their time at Eton school.
William's choice of words certainly ruffled some feathers, as a string of fans promptly took to Twitter to a express their opinion.
You can tell prince william swears like a trooper when in private #bollocking

— gareth pennington (@gazpen) January 4, 2016
Prince William just said "bollocking" who knew the royals knew swear words lol #TrustAt40

— Mark Shannon (@Cricketdel) January 4, 2016
The future king just said bollocking live on national television #TrustAt40 #PrinceWilliam

— Danielle Madden (@DanielleMadden) January 4, 2016
Ant and Dec met with Prince William, Prince Harry and Prince Charles to discuss daddy duties and the 40th anniversary of the Prince's Trust charity.
2016 is only a few days in and we've already learned some great tidbits about the Queen's domain!
With Princess Charlotte growing fast, Prince George moving away from the terrible twos and Prince Charles belting out Scottish folk songs, who knows where the royal family will go next!
Here's what we know…
Prince William is totes emosh
Since becoming a father of two, Prince William admits that he's embraced his softer side. He told Ant and Dec, "I'm a lot more, um, I'm a lot more emotional than I used to be. I never used to really kind of sort of get too wound up or worried about things but now, the smallest things, I can feel, you well up a little bit more and you get affected by the sort of things that happen around the world." Awwww, bless!
‪Prince Harry is a complete food scrounger
They're next-door neighbours, brothers and princes, so it's fair to say William and Harry are close. But it turns out Harry is more like regular pesky little brothers than we first thought. William revealed how Harry pops around to see him and Kate and "scrounges food off us and things like that". What a cheek!
The Prince's Trust is a labour of love
Prince Charles was only 27 when he decided to start a charity to support disadvantaged teenagers and young adults. It wasn't easy to get off the ground, with many people wondering why the Prince even wanted to give it a go! During its 40-year history, The Prince's Trust has helped more than 825,000 people, with Dec noting, "There are those that will say he was born into this position of privilege and he can't possibly empathise with the normal man on the street and the issues that face the ordinary man, but I think he can."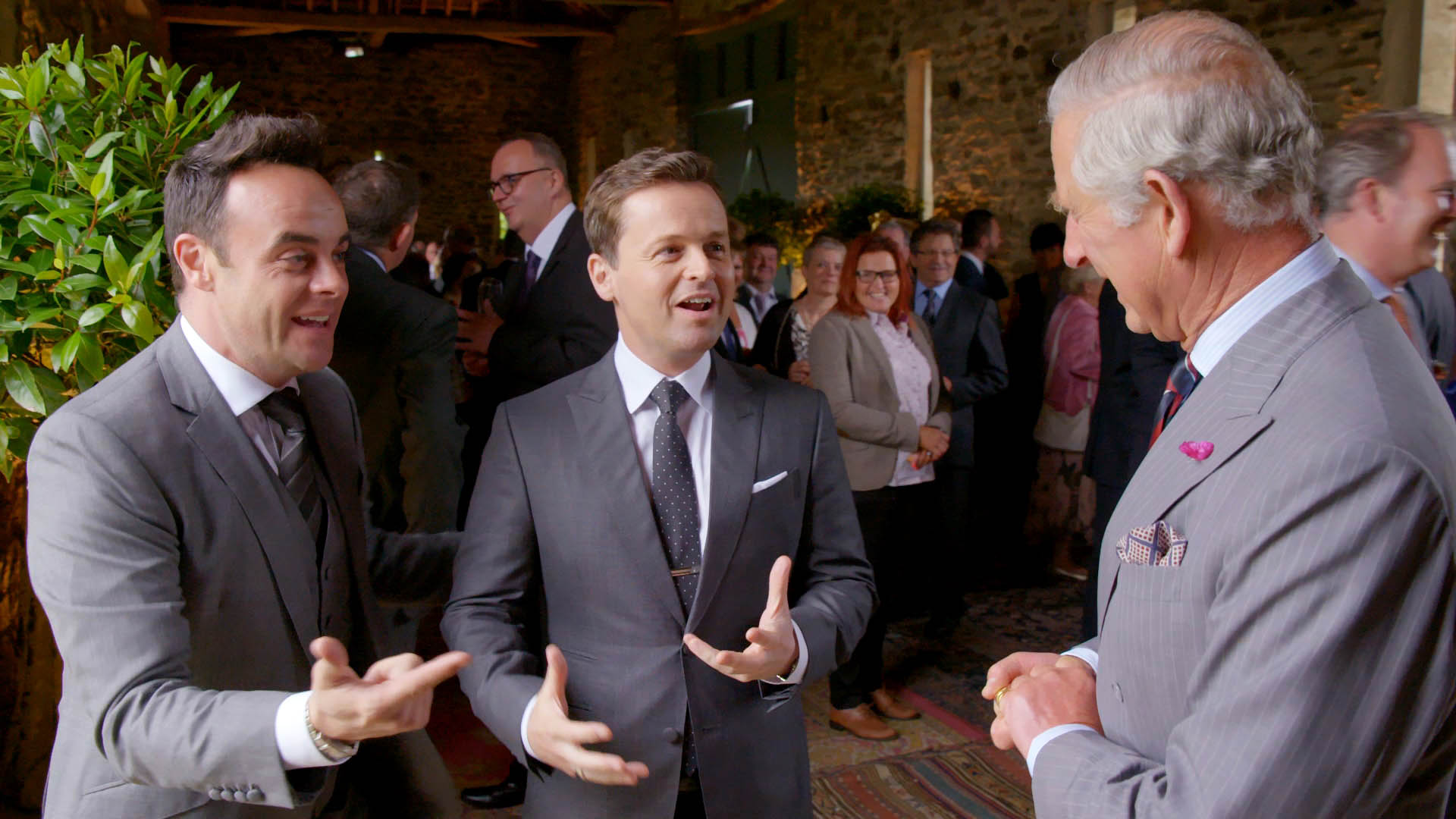 No nappies for Prince Charles…AT ALL
He loves having grandchildren, but Prince Charles told Ant and Dec that, so far, he hasn't been called upon for nappy duties. The Prince joked that he would only do it "in a pinch"… but we're guessing there's never going to be a situation that desperate!
Prince Charles likes a good sing-song
This may not be 'Britain's Got Talent', but Dumfries House sure had talent when Prince Charles joined in with a Scottish folk song. You can hear harmonies galore in the video below…
Prince Charles and Prince Phillip like a good laugh (but only when things go wrong)
Prince William revealed that during one of his school plays a pyrotechnic display explosion went off at the wrong time, causing Prince Charles and Prince Phillip to burst into inappropriate laughter. Prince William even tried to give him "a big death star" but that didn't help either! See, all dads are embarrassing at some point.