The BIG Royal Family Tree Of Queen Elizabeth II: What You Need To Know!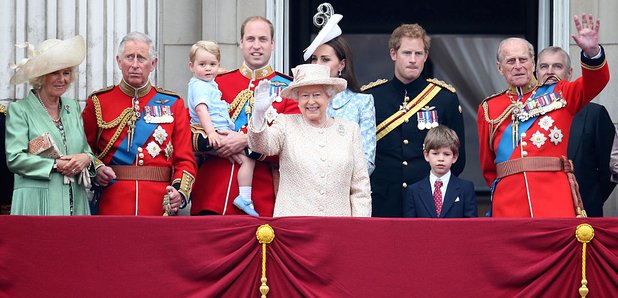 Think you've got all the facts you need from The Crown on Netflix? THINK AGAIN! Here's the ultimate guide to the royal family tree...
Want to brush up on your royal family tree? Here's a quick guide to the Queen's immediate family, her first cousins and her nieces and nephews...
Queen Victoria and Prince Albert - the great great grandmother of Queen Elizabeth II
Queen Victoria and Prince Albert famously had a whole house-full of children, including their eldest son Edward VII. Prince Edward, who later became King Edward VII, was the father of George V, whose son, George VI was the Queen's father. Got that so far?!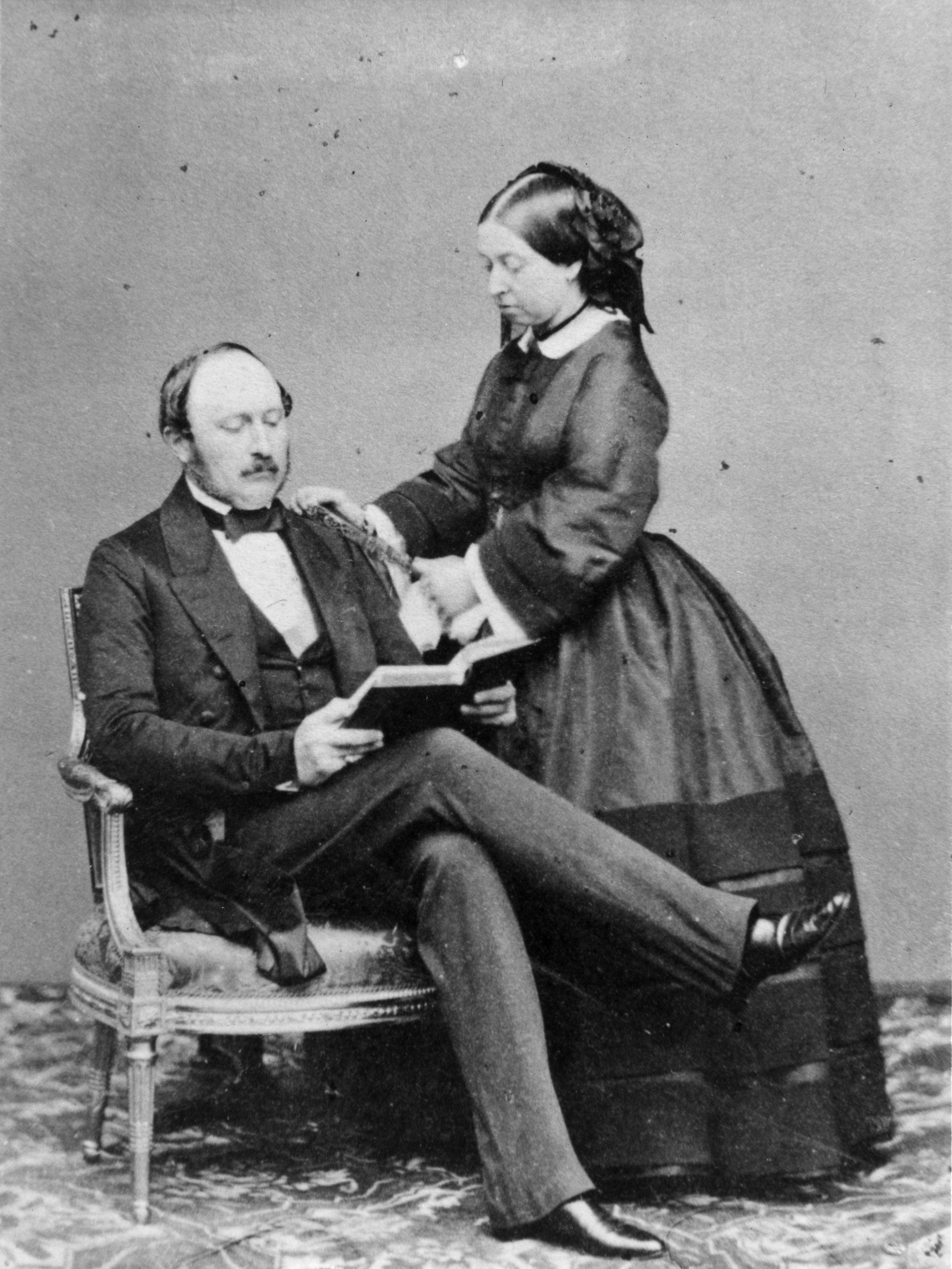 Of course, George VI would never have been King of England if his brother, King Edward VIII hadn't abdicated the throne to marry Wallace Simpson... this is where your Netflix knowledge should kick in!
King George VI and his wife, the Queen Mother Elizabeth Bowes-Lyon, had two children, Princess Elizabeth - now Queen Elizabeth II - and Princess Margaret. You can find out more about Princess Margaret below.
Queen Elizabeth II and Prince Philip BOTH descend from Queen Victoria
Yes, they are technically very distantly related - although the same could be said of most royal families across the world. Queen Victoria's children married into royal families across Europe, so there are lots of connections when you trace the royal family tree.
Whereas the Queen descended from Queen Victoria through her father's line, Prince Philip is descended from his mother's. Prince Philip's parents were Princess Alice of Battenberg and Prince Andrew of Greece and Denmark. Princess Alice was descended from Princess Victoria of Hesse and by Rhine and Louis of Battenberg. Princess Victoria's parents were Princess Alice (Queen Victoria's daughter) and Louise IV, Grand Duke of Hesse and by Rhine.
Phew, that's a lot of Alices and Victorias! What that means is that Prince Philip and the Queen are exceptionally distant cousins. But we've certainly come a long way, because Queen Victoria and Prince Albert were ACTUAL first cousins.
The Queen and Prince Philip have four children, each of whom have two children. Here's a speedy run down in case you're not sure who's who!
Prince Charles - Queen Elizabeth II's eldest son
Prince Charles is the Queen's eldest son - she was just 22-years-old when she gave birth and introduced her heir apparent to the world. Prince Charles married The Honourable Diana Spencer, aka Princess Diana, and had two sons; Prince William and Prince Henry, who everyone knows as Prince Harry.
Now, Prince Charles is married to Camilla, the Duchess of Cornwall, who has two children with her ex-husband, Tom Parker-Bowles and Laura Lopes, a food writer and art curator respectively.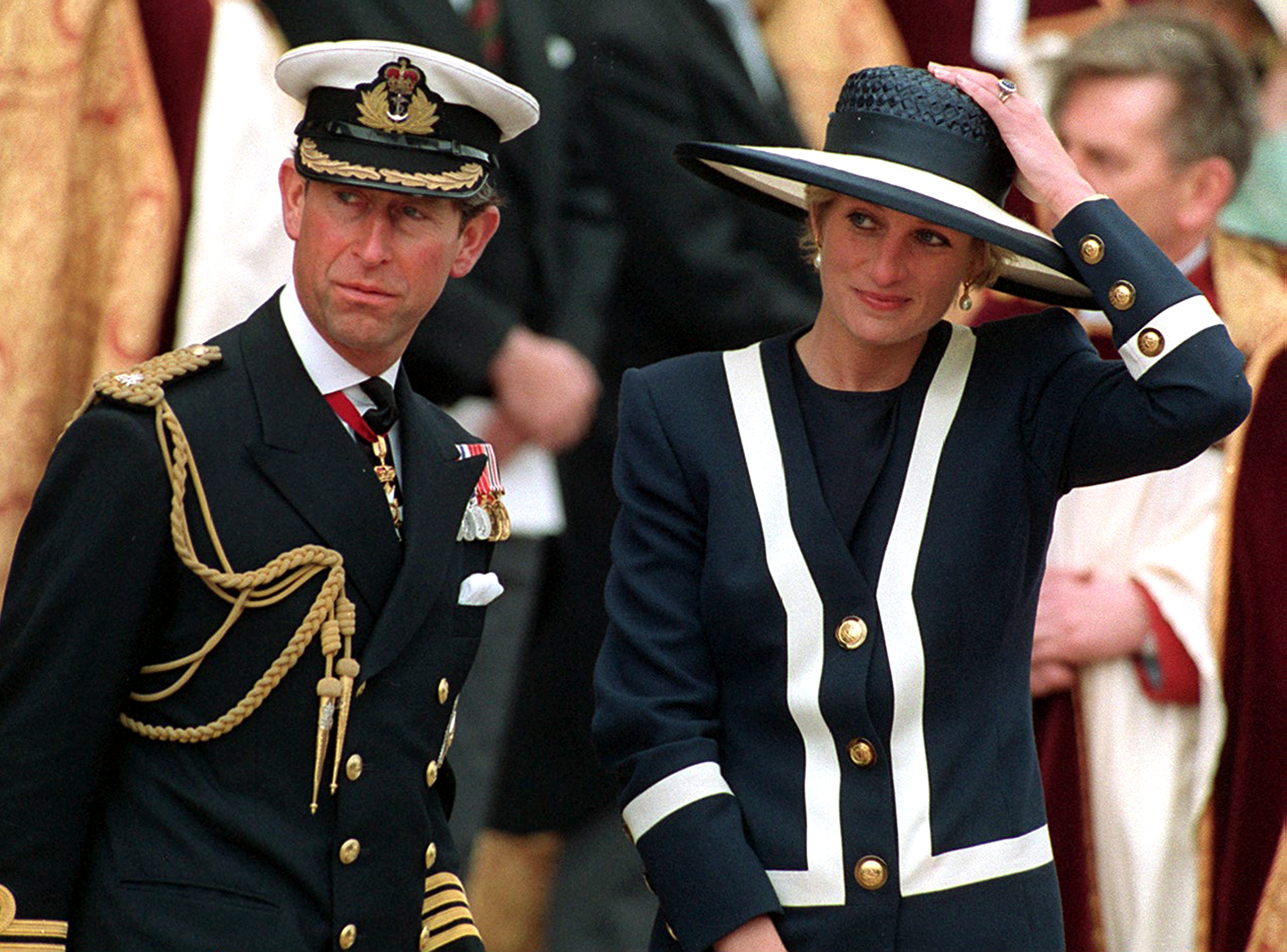 Prince William, Duke of Cambridge, the Queen's grandson and 2nd in line to the throne and his wife the Duchess of Cambridge
Prince William went on to marry a 'commoner' Catherine Middleton, who is now known as the Duchess of Cambridge. Royal seniority means the Duchess has to curtsey to 'blood princesses', even though she is technically the future Queen.
This means at royal events she must nod to all senior members of the royal family AND her husband's cousins, Beatrice and Eugenie. However, this only applies when Prince William is not there... weird but true!
She and William have three children, Prince George (3rd in line to the throne), Princess Charlotte and Prince Louis who are the Queen's great-grandchildren.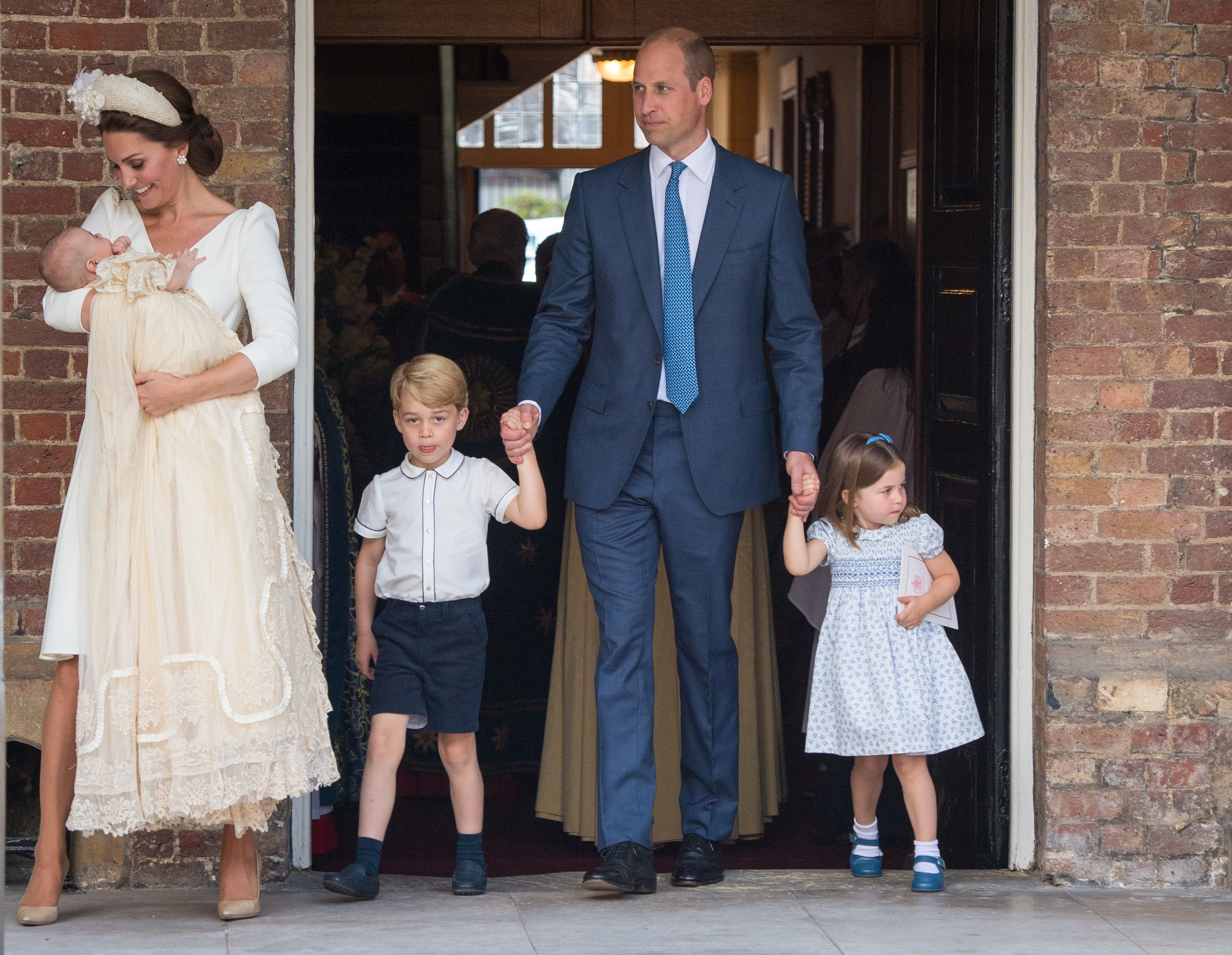 The Cambridge family leave Prince Louis' christening | Picture: PA
Prince Harry, the Duke of Sussex, the Queen's grandson and his wife, the Duchess of Sussex
Perhaps the most modern couple the royal family have seen, the youngest son of Prince Charles went on to marry American actress Meghan Markle.
The controversy around this 'modern' marriage comes from the fact that Meghan is not British and has been previously married however she quickly won over royal fans with her ability to take to public life like a duck to water.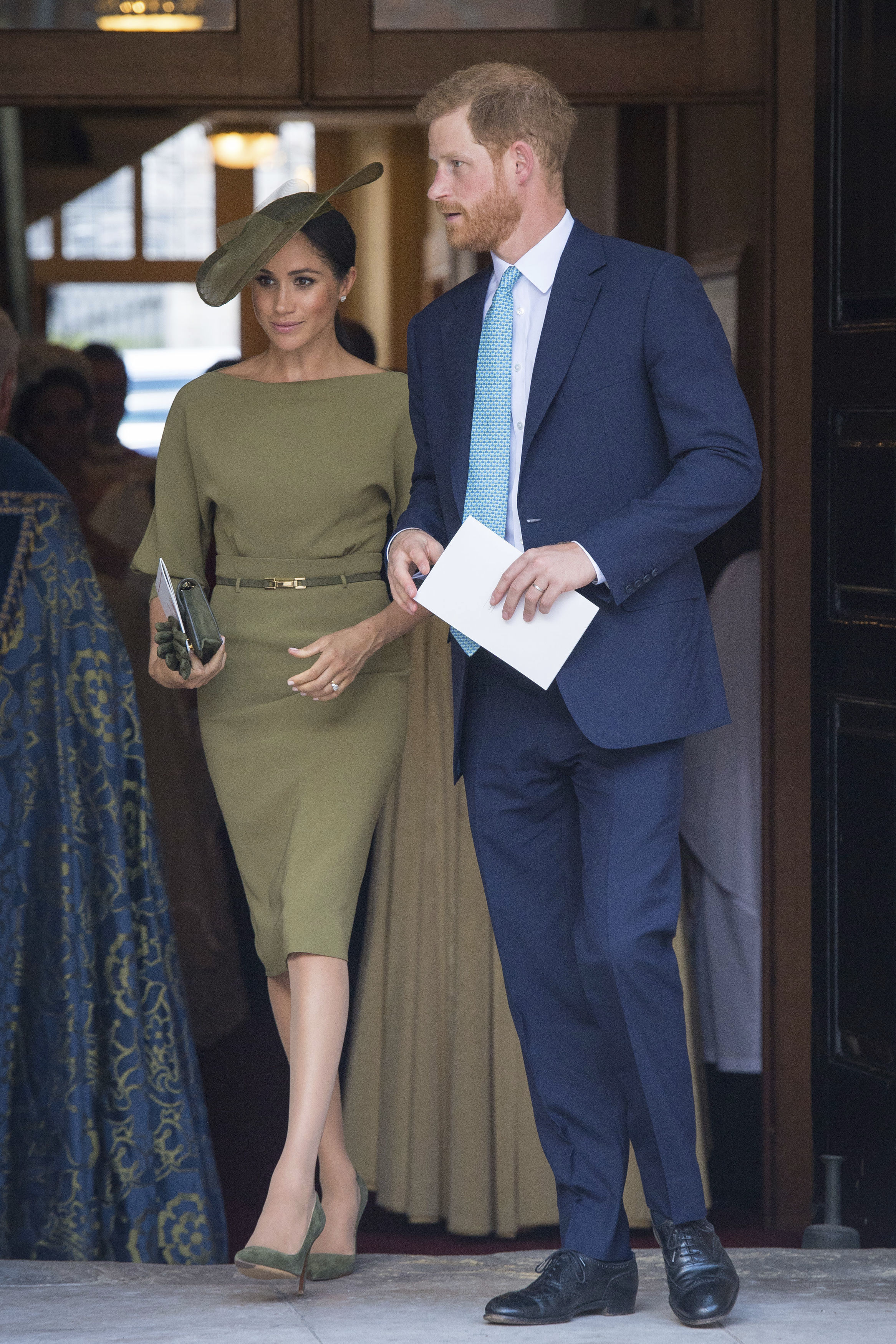 Prince Harry and Meghan Markle attend the christening of Prince Louis | Picture: PA
Their wedding at St George's Chapel in Windsor was watched by 18 million Brits.
Princess Anne aka 'The Princess Royal' - the second child of Queen Elizabeth II
Princess Anne has dedicated herself to public work since her 18th birthday, and she's particularly well known for her love of horses and her role as President of Save the Children. She is married to Captain Mark Phillips - an Olympic gold-medal winning horse rider and prominent military man. They have two children, Zara Tindall and Peter Phillips.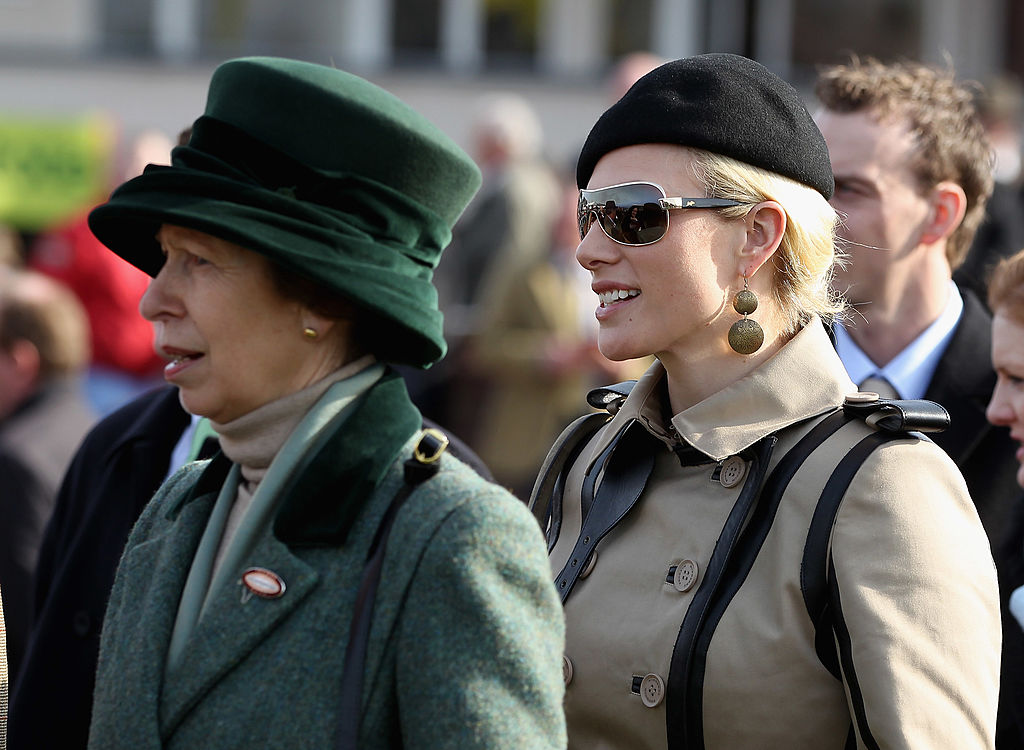 Zara Tindall, the Queen's granddaughter, is married to former England Rugby star Mike Tindall. The pair have a daughter together, Mia Grace Tindall, who is just three years old.
Zara's elder brother, Peter Phillips, is the Queen's eldest grandchild. He is married to Canadian-born Autumn Phillips (nee Kelly), and they have two children together, Savannah, 6, and Isla, 4. You can see a snap of Zara, Mike, Peter and Autumn below...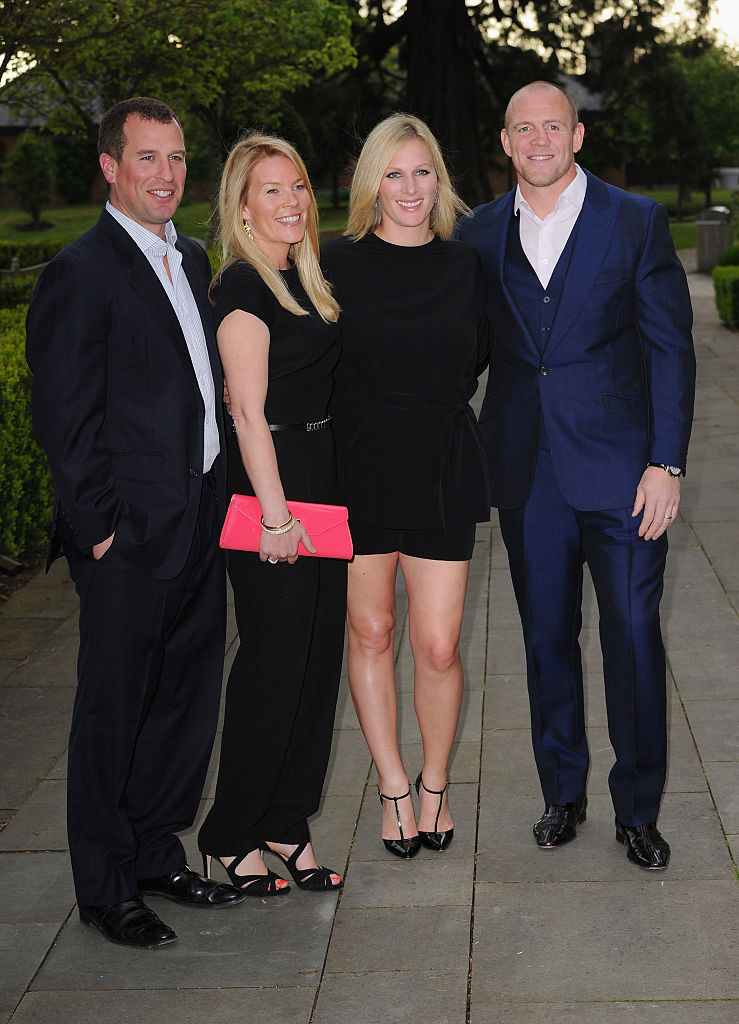 Prince Andrew, Duke of York and his daughters, Princess Beatrice and Princess Eugenie
The Queen's third eldest child and second son, Prince Andrew, Duke of York, has spent his life promoting British business, trade and economic growth on behalf of the Queen. The navy commander famously married Sarah Ferguson - a childhood friend - in the 1980s, but their subsequent divorce in 1996 caused a media frenzy.
The pair have two children together, Princess Beatrice of York, 28, and Princess Eugenie of York, 26. They are seventh and eighth in line to the throne! Princess Beatrice spends lots of time supporting children's welfare and dyslexia charities, as she is herself dyslexic.
Princess Eugenie suffered with curvature of the spine and underwent a serious operation aged 12. As a result, her charitable work focuses on helping people with similar conditions. In fact, she was Patron of the Royal National Orthopaedic Hospital's Redevelopment Appeal in April 2012, which resulted in an accommodation unit at the hospital being named 'Princess Eugenie House'.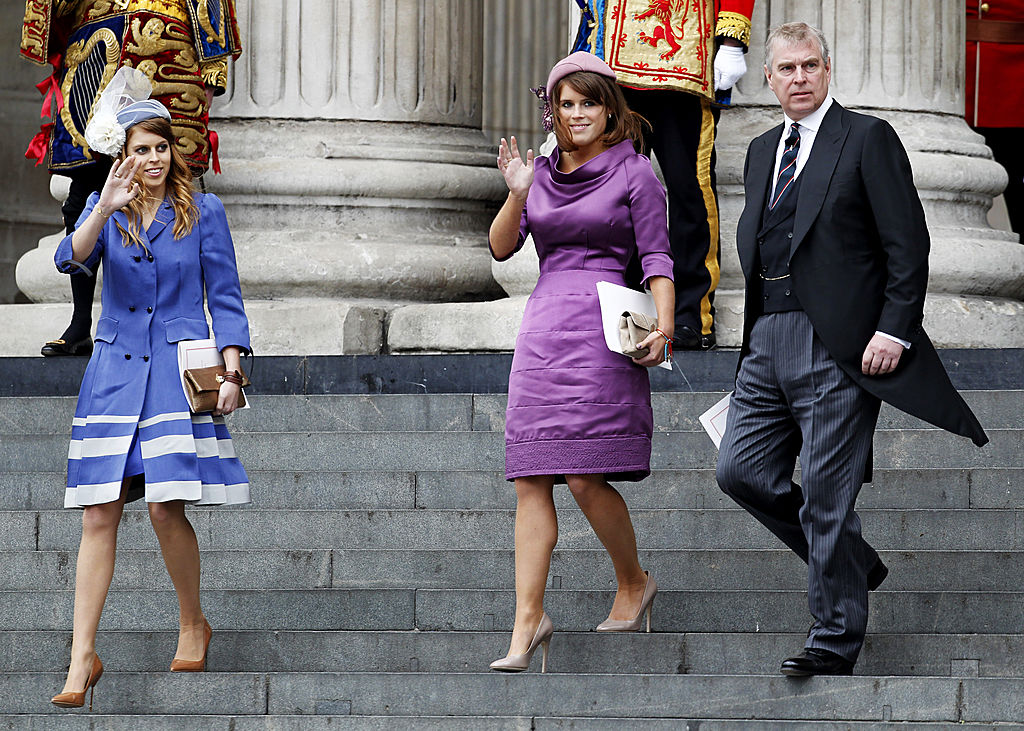 Queen Elizabeth's youngest child, Prince Edward, Earl of Wessex
Prince Edward, Earl of Wessex, 52, was once third in line to succeed his mother, but changes to the rules of succession to include women mean he is now ninth in line. This means that Princess Charlotte can succeed Prince George if he has no children!
Prince Edward is married to Sophie, Countess of Wessex, formerly Sophie Rhys-Jones. She worked in PR until she met her husband, and now supports his royal duties. She ranks after her sisters-in-law, the Princess Royal and the Duchess of Cornwall; her nieces, Beatrice and Eugenie; her niece-in-law Catherine and her mother-in-law's cousin Alexandra.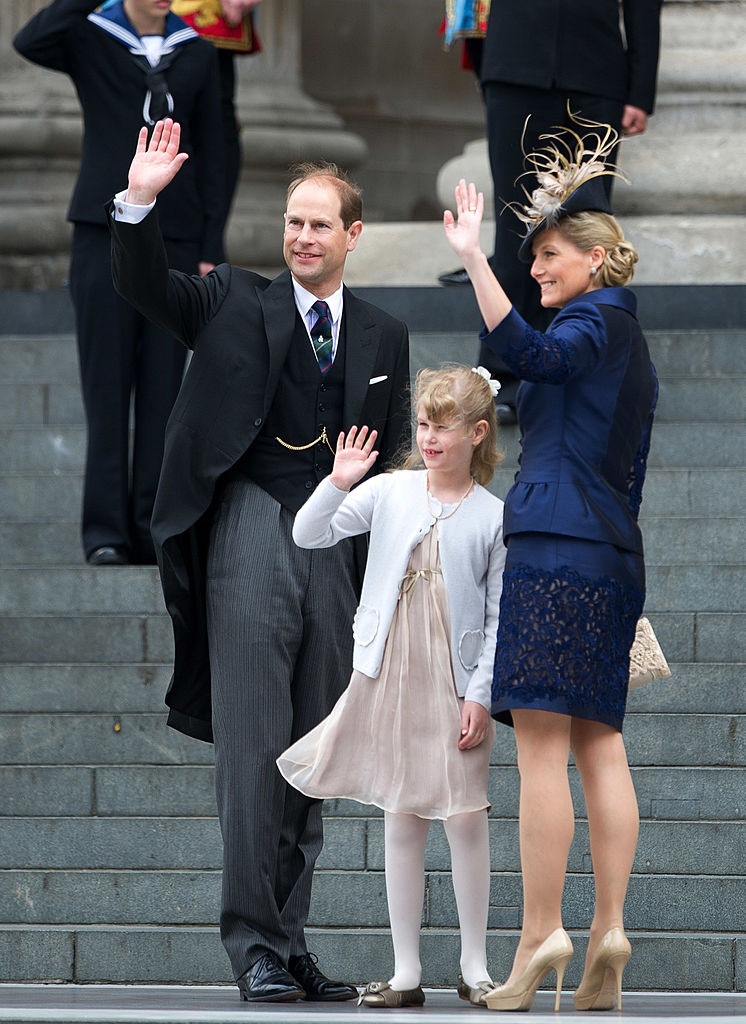 Prince Edward and Sophie, Countess of Wessex, have two children together, Lady Louise Windsor, 13, and James, Viscount Severn, 9. You can see a snap of Lady Louise with her parents above!
Princess Margaret - Queen Elizabeth's younger sister
Sadly, Princess Margaret, Countess of Snowdon, passed away in 2002 aged 71. Her life was full of ups and downs, both in the eyes of the media and in terms of her health. She was married to Anthony Armstrong-Jones, 1st Earl of Snowdon, from 1960 until 1978, and the pair had two children; Lady Sarah Chatto and David Armstrong-Jones, 2nd Earl of Snowdon (he's also known as David Linley or the Viscount Linley).
As the Queen's niece and nephew, the pair are regularly seen at larger royal gatherings. They both have two children, adding even more branches to the royal family tree! You can see Princess Margaret pictured with her children in a vintage photograph below...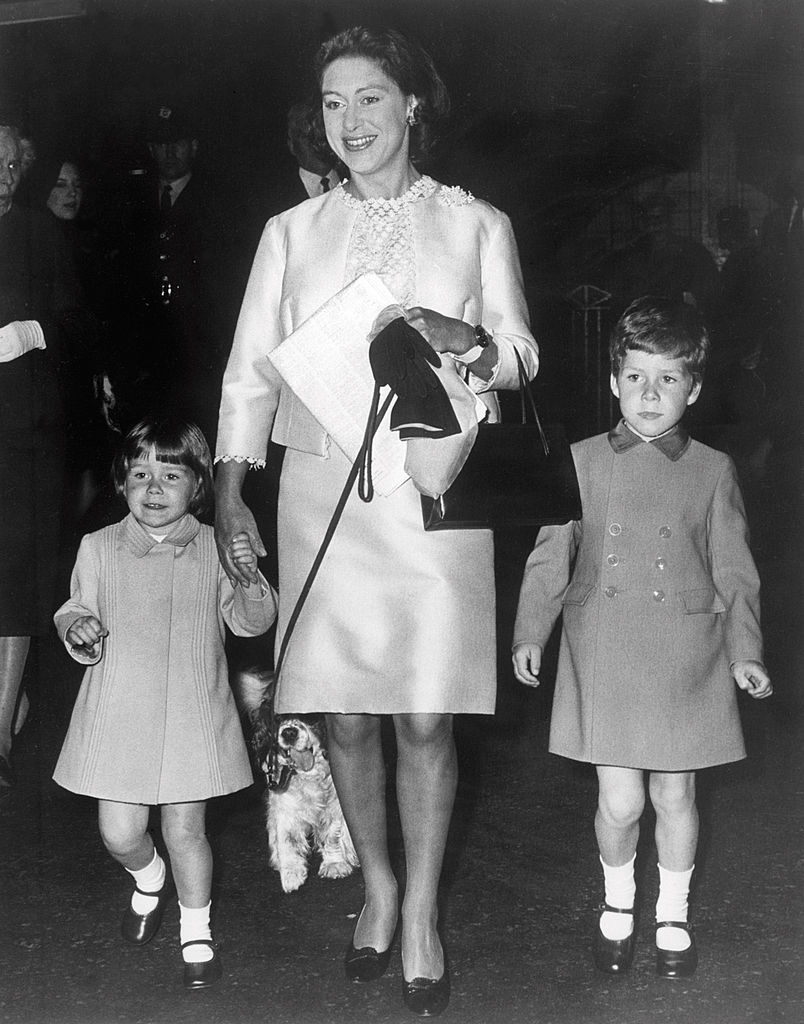 Of course, this family tree doesn't even begin to cover the Queen's cousins or her extended family from across the world!
For example, you may recognise Prince Michael of Kent - the paternal first cousin of Queen Elizabeth II and grandson of King George V and Queen Mary (pictured below). He is married to Princess Michael of Kent and they have two children; Lord Frederick Windsor and Lady Gabriella Windsor.
And did we mention Prince Edward, Duke of Kent, another of the Queen's cousins? He is married to Katherine, Duchess of Kent, and they have three children, Lady Helen Taylor, George Windsor, Earl of St Andrews and Lord Nicholas Windsor.
Why stop there! Prince Michael and Prince Edward have a third sibling, Princess Alexandra, The Honourable Lady Ogilvy, who is also the Queen's first cousin. She has two children too!
There's just so many people to keep track of!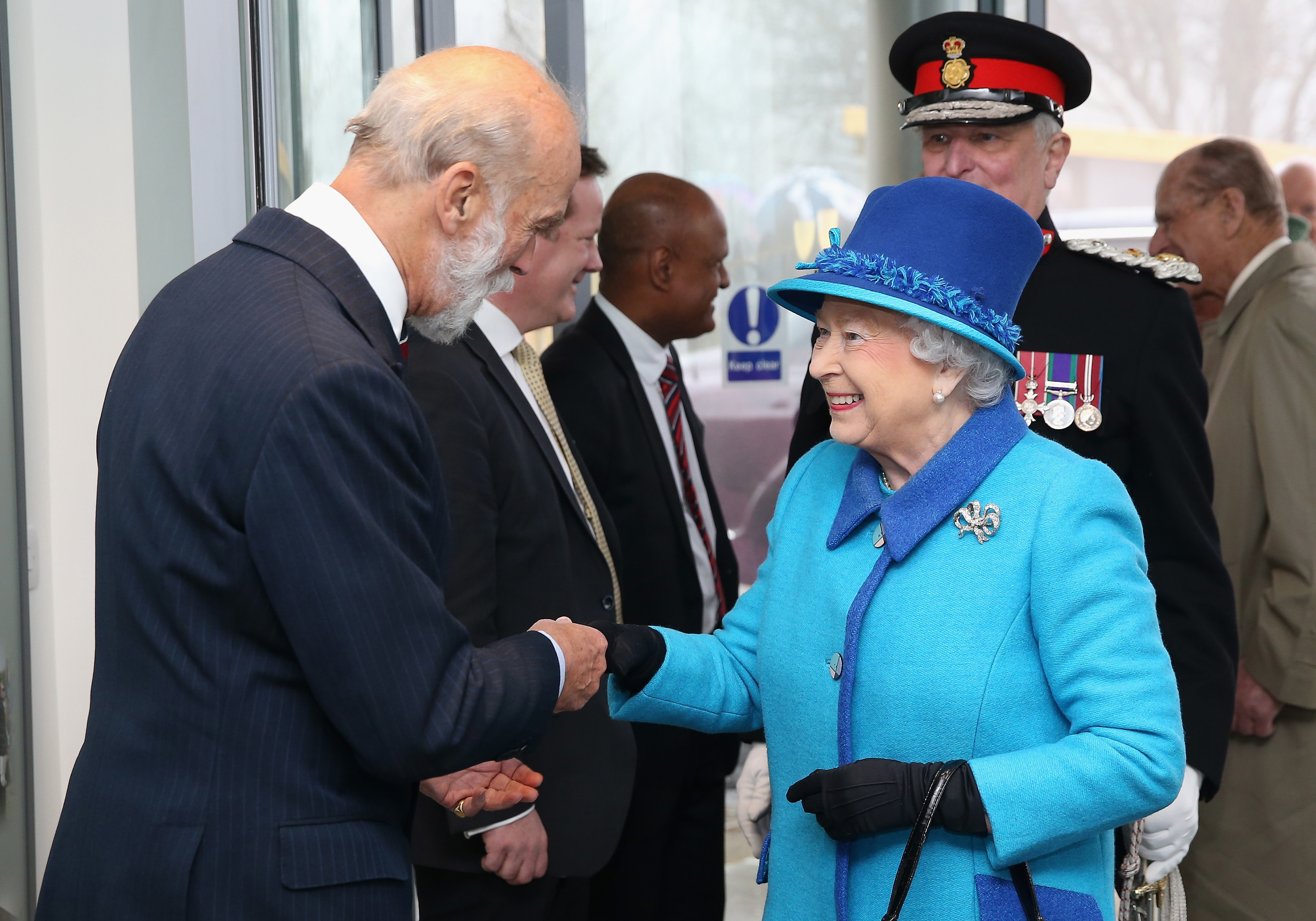 Are you feeling clued up on the royal family tree now? Let us know what else you'd like to discover below...