Look how cute Princess Charlotte and Prince George are!
19 May 2018, 12:39 | Updated: 22 October 2018, 16:26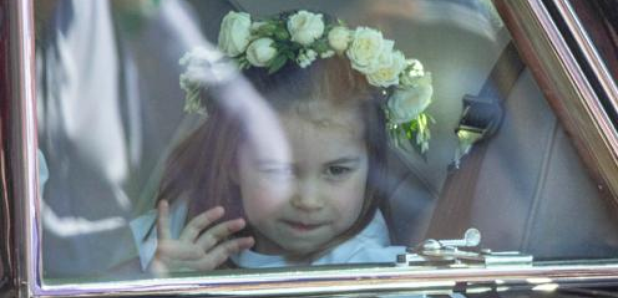 Princess Charlotte and her elder brother Prince George look adorable as they arrive for the royal wedding at Windsor Castle.
The pair - the children of The Duke and Duchess of Cambridge - were on official bridesmaid and page boy duties for their uncle and future aunt's wedding in Windsor.
Read more: First look at Meghan's dress
Credit: Getty.
The bridesmaids - who also included Ivy Mulroney, 4, Remi Litt, 6, Rylan Litt, 7, Florence van Custem, 3, and Zalie Warren, 2 - looked picture perfect in white short sleeved dresses, cute shoes and floral rose headbands.
The Duke and Duchess of Sussex depart the Chapel for a carriage procession through the Castle and Windsor Town #RoyalWedding pic.twitter.com/pxPht7OXfP

— Kensington Palace (@KensingtonRoyal) May 19, 2018
They held beautiful white and green bouquets while also linking hands with the other Page boys, Japer Dyer, 6 and John and Brian Mulroney, both 7.
Credit: Getty.
The page boys all wore darker military-style suits and black shoes.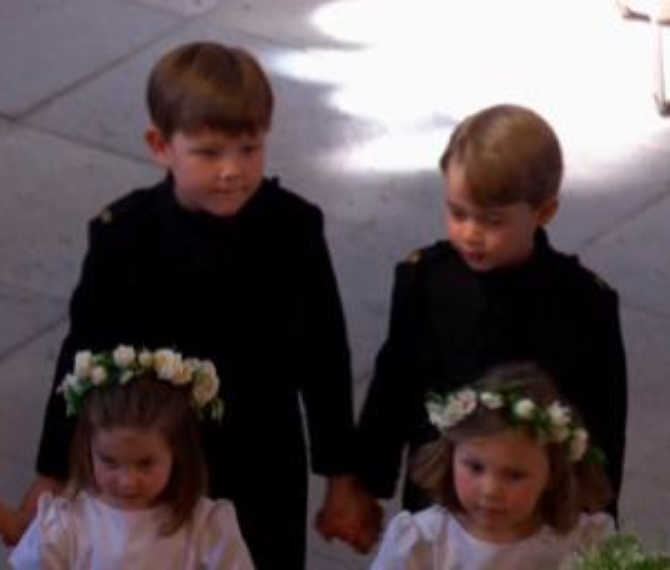 Credit: BBC.
Credit: Getty.
Several page boys and bridesmaids -- including Prince George, Princess Charlotte and the children of Meghan Markle's friend -- carry her train as she walks down the aisle. #RoyalWedding https://t.co/OvLScRZ1ps pic.twitter.com/MtIQskDJKh

— CBS News (@CBSNews) May 19, 2018