Heart at the Royal Wedding... read our live blog here
19 May 2018, 06:00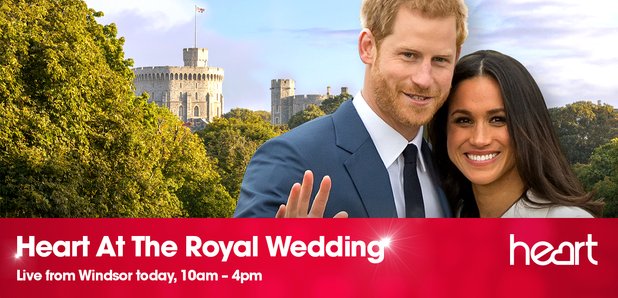 We are live from Windsor from 10am until 4pm, listen online and keep an eye on our live blog for the latest news and photos from the streets and the chapel.
After months of waiting, today we will finally see Prince Harry, 33, wed US actress Meghan Markle, 36.
Like all good weddings, it's not been without a bit of drama, with feuding siblings, a hospitalisation and very special proxy father-of-the-bride dominating the headlines over the last week alone.
Today Heart is live from Windsor, so make sure you tune in, and keep an eye on our live blog for exclusive insights, pictures from the crowd, and of course, the big moment the Royal couple say 'I Do'.