Here's a peak inside St George's Chapel where Meghan will marry Prince Harry
15 May 2018, 15:00 | Updated: 15 May 2018, 18:40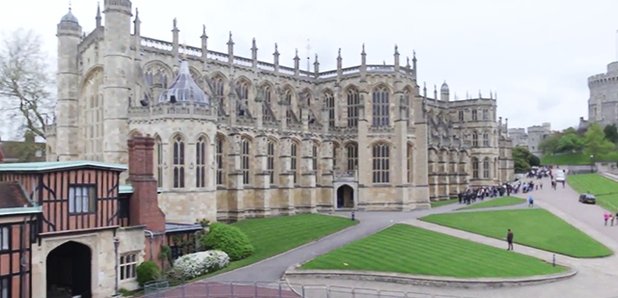 The soon-to-be Royal couple are trying the knot in Windsor this Saturday.
As far as wedding venues go, St George's Chapel in Windsor Castle is pretty spectacular. The building itself took 53 years to complete, and is considered a masterpiece.
And as Meghan Markle will be walking down the aisle to wed her Prince this weekend, we thought we'd take a sneak peak inside the building.
The chapel is tucked away near the Horseshoe Cloisters and the Henry VIII gate, which will allow the newlyweds to enjoy a short moment of privacy before they take to the streets of Windsor.
The venue will hold 600 of Meghan and Harry's closest friends and family, whilst 2,000 lucky members of the public will be outside in the grounds.
Whilst you don't have to be Royalty to marry there, you do have to meet particular 'requirements'; you have to be a Knight, a resident of Windsor Castle, or a resident of the College of St George.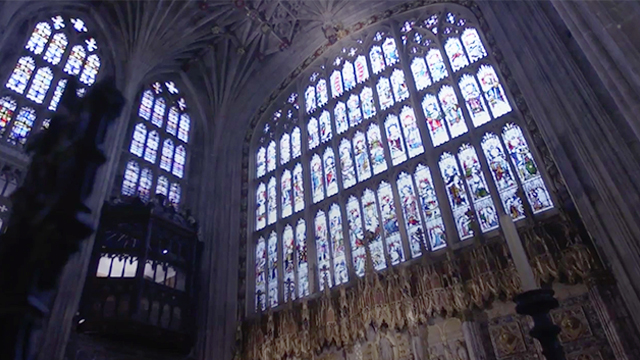 Credit: PA Video
Other Royal Weddings include the children of Queen Victoria and the Earl and Countess of Wessex. Prince Charles and Camilla also had their blessing there in 2005.
Princess Eugenie and Jack Brooksbank will also tie the knot in St George's Chapel on October 12th next year.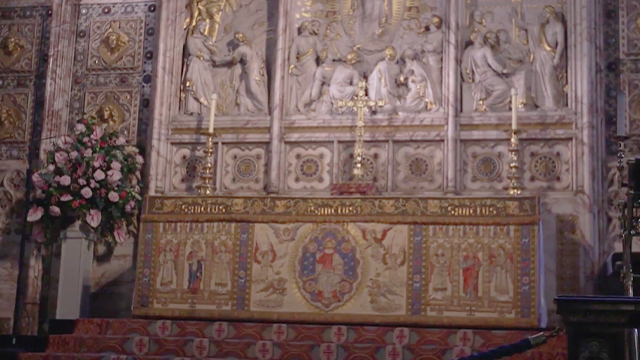 Credit: PA Video
The Dean of Windsor will be conducting the service of Prince Harry and Meghan, which will commence at midday on Saturday 19th May.