Did Kate wear a 'push present' from Prince William at the Royal Wedding?
23 May 2018, 09:31 | Updated: 22 October 2018, 16:17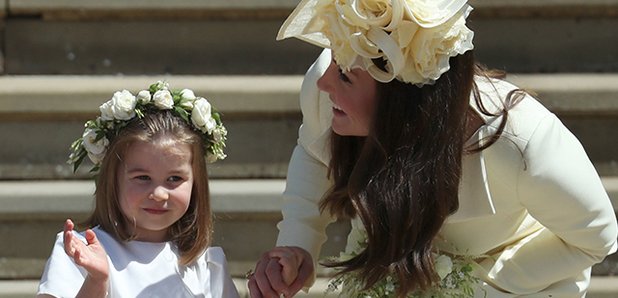 The Duchess of Cambridge was spotted with a sizeable rock on her finger.
Only weeks after giving birth to Prince Louis, Kate donned her finery and took to St George's chapel to celebrate the wedding of Prince Harry and Meghan Markle.
Looking every inch the elegant royal, Kate, 36, accompanied 4-year-old Prince George and Princess Charlotte, 2, to the venue, while husband Prince William, 35, fulfilled his best man duties.
But eagle-eyed fans of Kate were quick to spot a new piece of bling on her finger - a massive amber ring.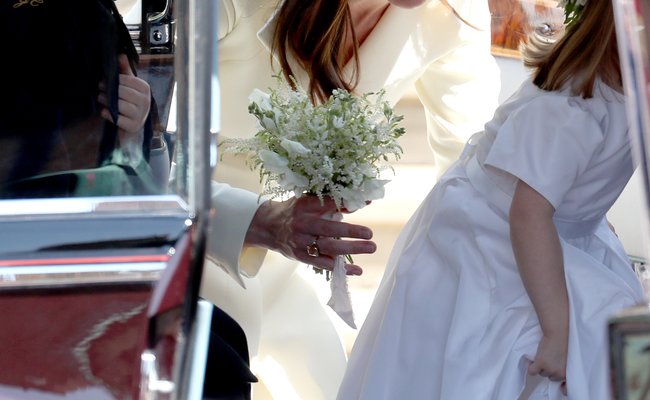 Credit: Getty - Kate was wearing a beautiful new ring to the Royal Wedding
Her latest piece of jewellery is rumoured to be a 'push present' gifted to her by Prince William following the arrival of their third royal youngster in April.
And not only does it look incredible, it also holds significant meaning, as the stone is said to represent 'new life'.
Push presents are traditionally given by a new father to their partner after the safe arrival of a new tot, and tend to be lavish pieces of jewellery.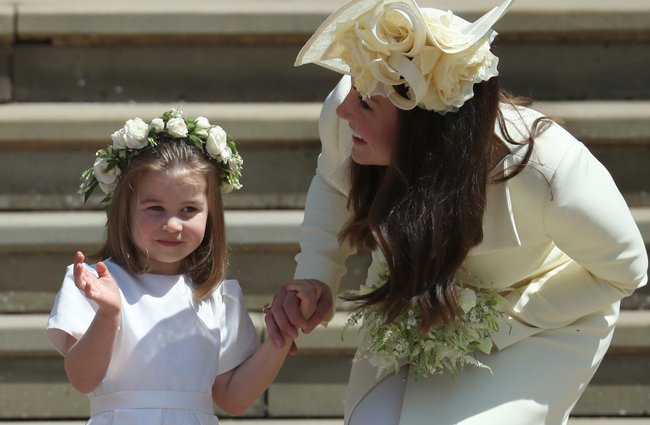 Credit: Getty - Princess Charlotte busy practising her royal wave at Windsor
Kate was all smiles at the Royal Wedding, wearing a subtle shade of cream and cutting an elegant figure in an Alexander McQueen number.
Whilst Prince Louis snoozed somewhere far away from all the hubbub, Kate and Will's other two children, Princess Charlotte and Prince George, were present at the royal nuptials.
Prince George, who is a rather timid individual, was outshone by his confident younger sister, who greeted the throng with her cheerful Royal wave.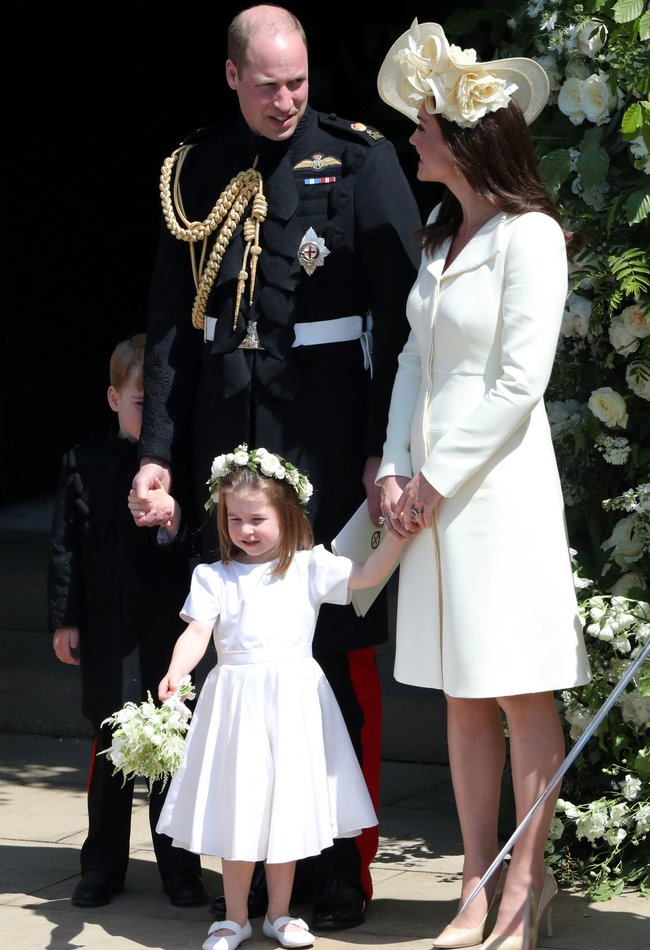 Credit: Getty - Prince George prefers to shy away whilst Princess Charlotte laps up the limelight
Meghan and Harry tied the knot at Windsor Castle on Saturday, in front of the likes of celebrity guests The Beckhams, James Corden and James Blunt, as well as George and Amal Clooney.
WATCH! The best highlights from Harry and Meghan's wedding ceremony: