Kate Middleton saved the Royal Wedding after bridesmaids caused 'chaos'
21 May 2018, 13:11 | Updated: 22 October 2018, 16:17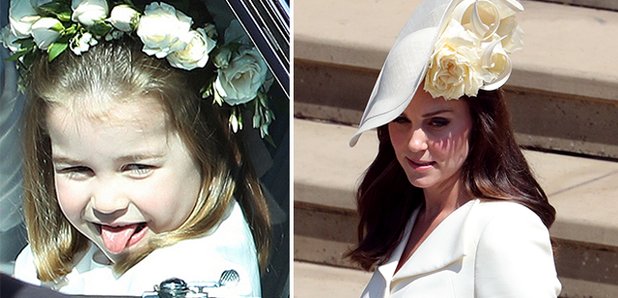 It wasn't as plain sailing in the rehearsals as it was on the day - and the Duchess of Cambridge had to work her magic!
The Royal Wedding between Prince Harry and Meghan Markle proved a perfect mixture of laughter, tears and 'too cute' moments.
But possibly the most heart-melting moment (apart from Harry's loving gaze, Meghan's mum looking super proud AND the kiss!) came from the array of bridesmaids and page boys who looked picture perfect.
The entire nation broke out in a collective 'aww' as the likes of Princess Charlotte and Prince George were seen clambering the steps of St George's Chapel, and murmurs of "aren't they SO well behaved" tittered across every garden party in the UK.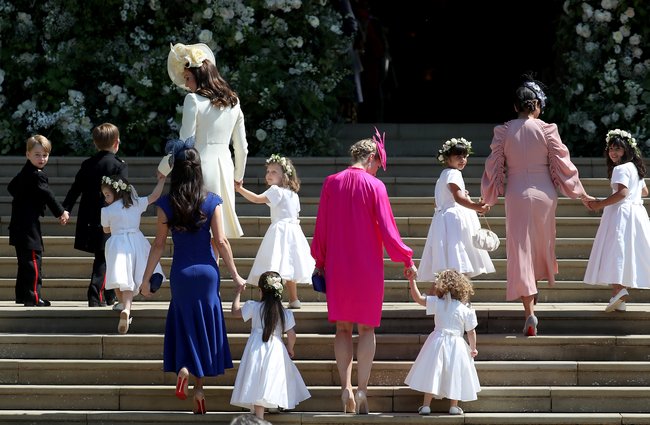 Credit: PA - the bridesmaids and pageboys made their way up the steps of St George's Chapel
However, it seems that this may have not been the case in the rehearsal - or rather TWO rehearsals.
According to The Mirror, there was only meant to be one full run through, but a second had to take place as the youngsters were 'too mischievous.'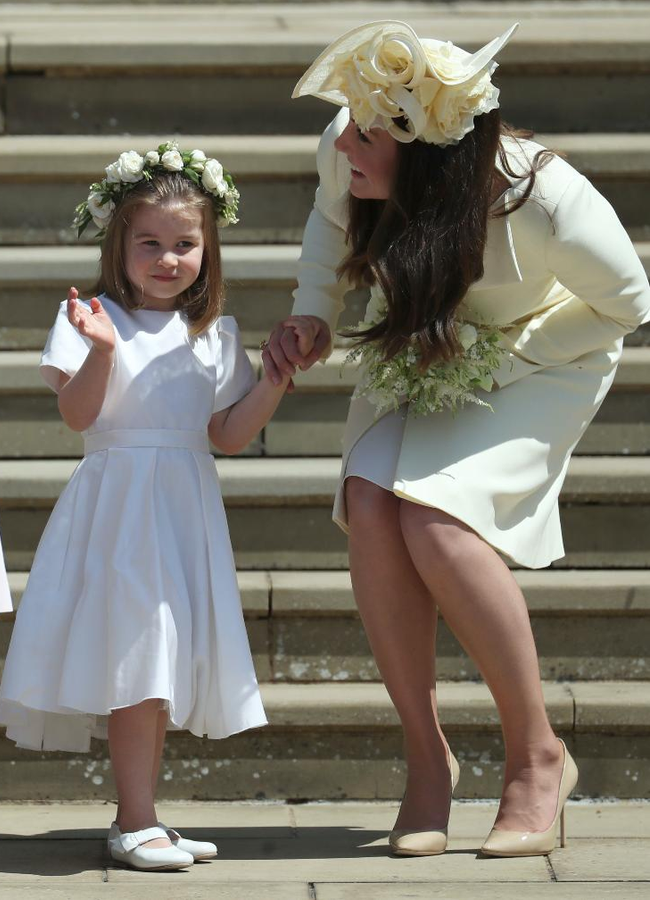 Credit: PA Images - Princess Charlotte enjoyed the crowds in Windsor
It was then decided that Kate Middleton, as well as the other parents, should be "drafted in" to sort out the chaos.
And it seemed to work, as Charlotte basked in the glory of her Princess title with more super sweet royal waves, whilst a nervous Prince George eyed the throng of well-wishes with his cute furrowed brow that we now know and love.

Credit: PA - A shy Prince George hid behind his dad
The page boys were made up of Jessica Mulroney's (Meghan's bff) twin boys - John and Brian, Prince Harry's godson Jasper, and of course, Prince George himself.
The bridesmaids included Princess Charlotte, Harry's goddaughter Florence Van Custem, Meghan's two goddaughter's Rylan and Remi Litt, and Jessica Mulroney's daughter Ivy.
WATCH! The best highlights from the Royal Wedding: