KFC launches 'golden bucket' made of bone china to celebrate Royal Wedding
15 May 2018, 08:37 | Updated: 15 May 2018, 10:25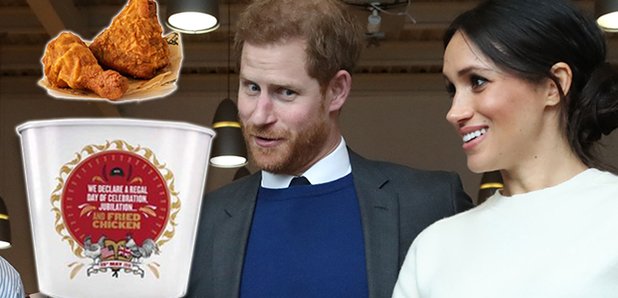 There's a weird and wonderful world of royal memorabilia out there - and it's just got finger-lickin' good.
With the Royal wedding imminent, companies are rapidly jumping on board the bandwagon and releasing special edition goods for fans of Prince Harry and Meghan Markle to buy.
And the latest oddity comes from KFC, who have revealed their 'golden bucket' to celebrate the upcoming royal nuptials.
This limited edition item features "a bespoke crest" with a "modern KFC twist." Fancy.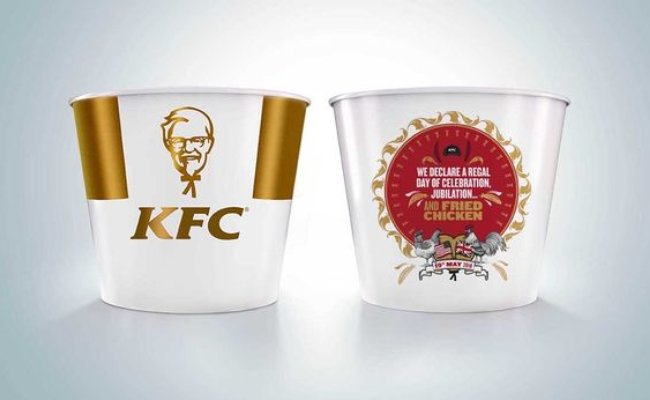 Credit: KFC
However, if this is something you'd want to get your hands on, you'll have to act fast as there are only 50 of them being made, all of which are exclusive to the KFC in Windsor - the town in which the Royal wedding is taking place.
A spokesperson for KFC explained: "When we discovered Prince Harry proposed over a roast chicken, we simply had to show our support for the big occasion.
"We're preparing for a rush on orders next Saturday as the people of Windsor flock to our Dedworth Road restaurant to get their hands on this priceless piece of British history.
"Anyone else who wants a special bucket will be able to enter a competition via KFC's app where there will be an additional 25 to win."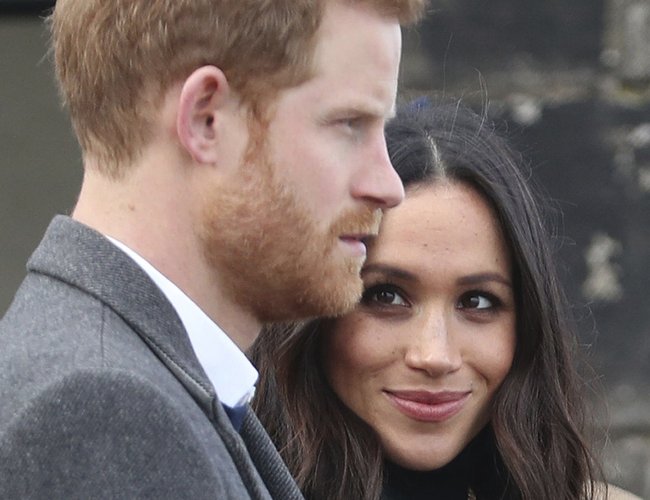 Credit: PA Images
These bone china collectibles only cost the price of a 10 piece bucket, which is usually just over a tenner.
If you miss out on a 'golden bucket', don't worry - there's a whole heap of other 'unique' memorabilia options you can treat yourself to - such as the likes of Harry and Meghan swimsuits, carved wooden spoons and life-size cardboard cutouts.
WATCH! Amateur baker creates life-size Harry and Meghan cake: