Here's the BIG difference between Meghan Markle and Kate's wedding invites
23 March 2018, 12:12 | Updated: 23 March 2018, 16:04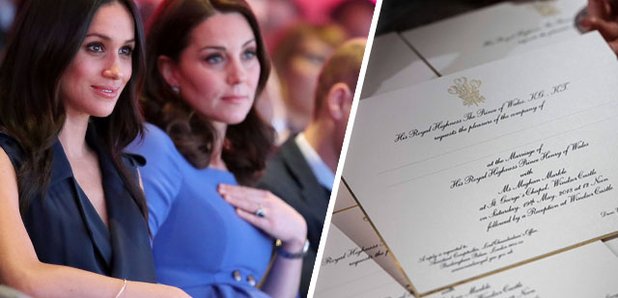 Prince Harry and Meghan Markle's wedding invites are out, but did you notice the striking difference between theirs and Kate and Wills'?
The royal wedding invites are out, with reports that 600 guests will be lucky enough to attend the long-awaited ceremony.
However, after Kensington Palace shared the regal invite photos, we couldn't help but notice a number of striking differences between Prince Harry and Meghan Markle's invite in comparrisson to Kate and Wills'.
The most stand out of them all, was the subtle reference made to Meghan's previous marriage, with the invite addressing her as "Ms. Meghan Markle", whilst Kate was referred to as "Miss Catherine Middleton".
Where tradition is concerned, a bride will only be addressed as "Miss" in the invite for her first marriage, whereas a second marriage means being referred to as "Ms" or "Mrs" on the invitation.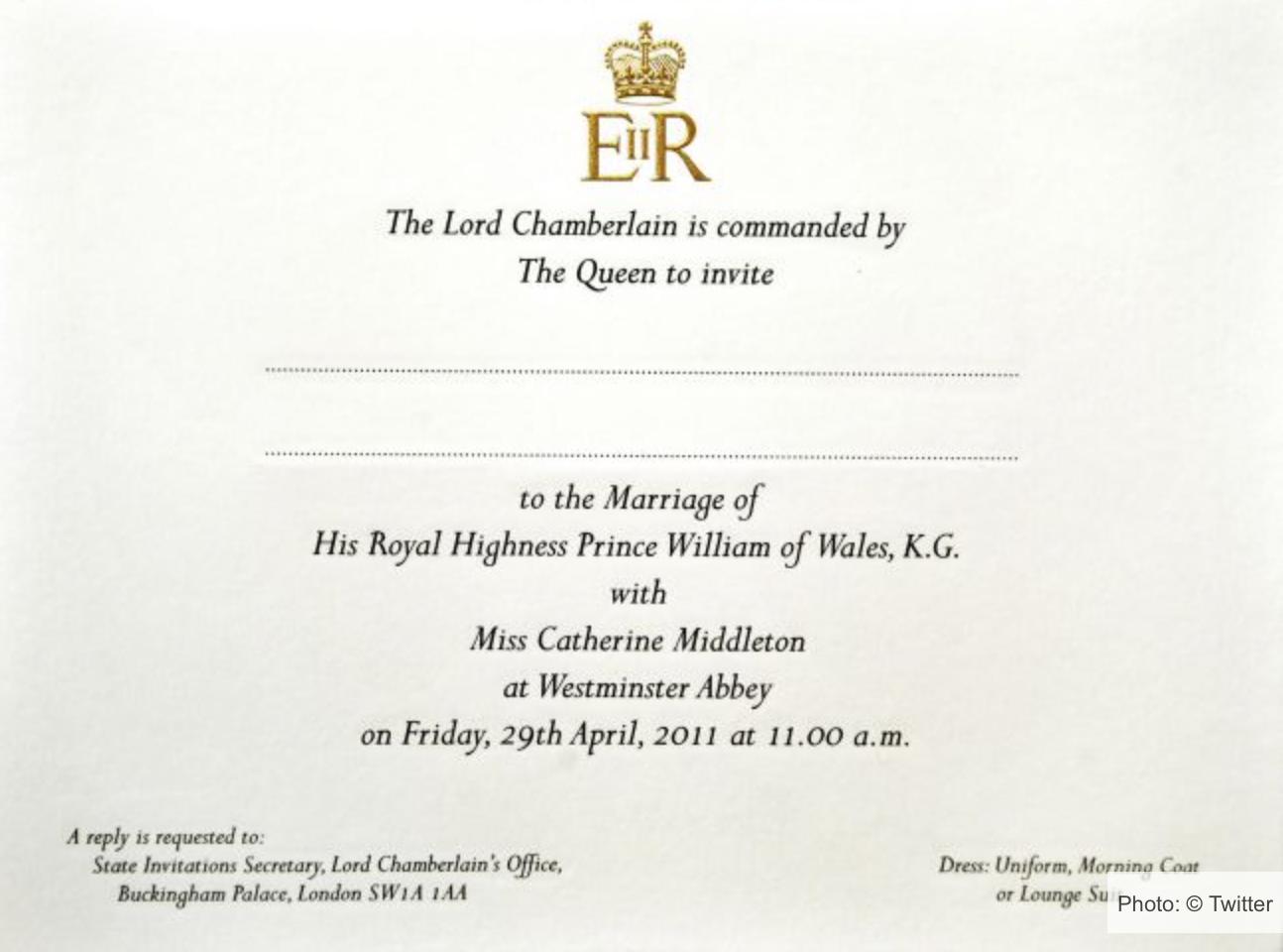 In addition, Harry and Meghan's invites have a slightly different dress code to the Kate and William's, who only requested their guests wore "Uniform, Morning Coat or a Lounge Suit".
Along with saying this however, Harry and Meghan put in a more specific point for the females, suggesting they wear a "Day Dress with Hat".
The image posted on Twitter also revealed that the invitation was written with American ink, giving a nod to where Meghan calls home. It read: "Using American ink on English card, the invitations are printed in gold and black, then burnished to bring out the shine, and gilded around the edge."
It was definitely well thought out, that's for sure!
Watch more: