How Meghan Markle's wedding dress compares to Kate Middleton's
19 May 2018, 11:31 | Updated: 19 October 2018, 19:48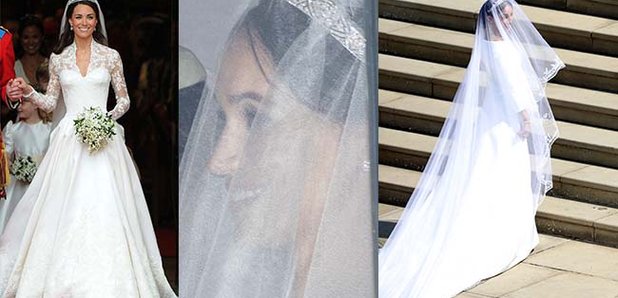 The real star of the Royal Wedding was Meghan's stunning dress. But how does it compare to the one worn by the Duchess of Cambridge in 2011?
Meghan Markle gave a glimpse of her wedding dresses she left Cliveden House with her mum Doria Ragland with 30 minutes to go until walking down the aisle.
TV cameras were able to get a flash of the 36-year-old wearing a long veil, tiara and white gown with a boat neck.
Her look is entirely different to the one chosen by Kate Middleton, 36, when she wed Prince William in 2011.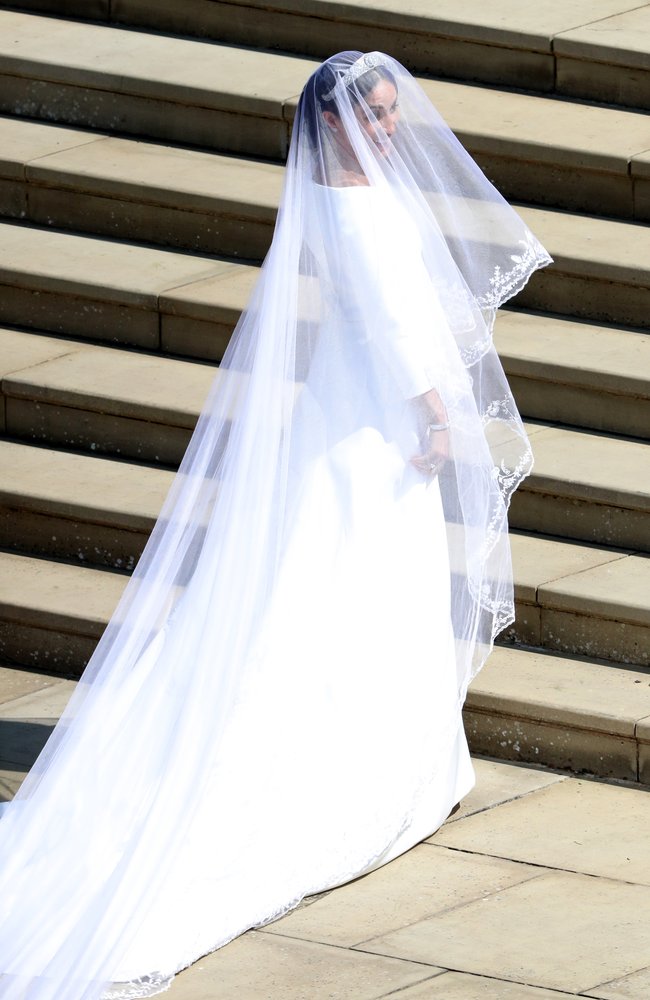 Meghan looked stunning as she arrived at St. George's Chapel (Image: Getty)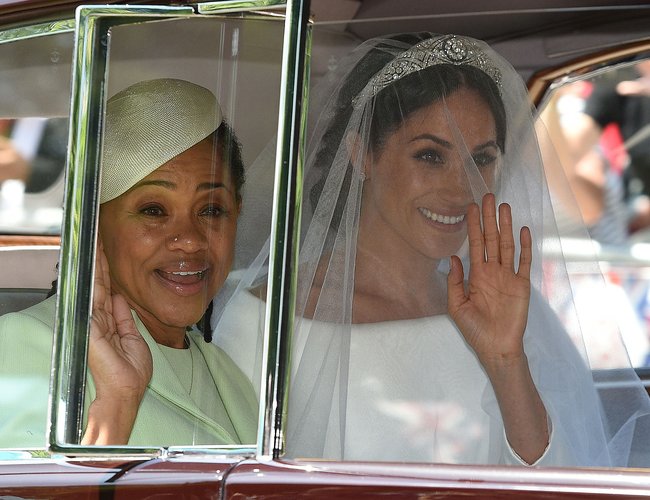 Meghan and her mum Doria Ragland travelling to the church (Image: Getty)
She walked down the aisle in an long-sleeved Alexander McQueen dress that was estimated to have cost between £250,000 - £430,000.
The dress was paid for by her parents, Carole and Michael Middleton.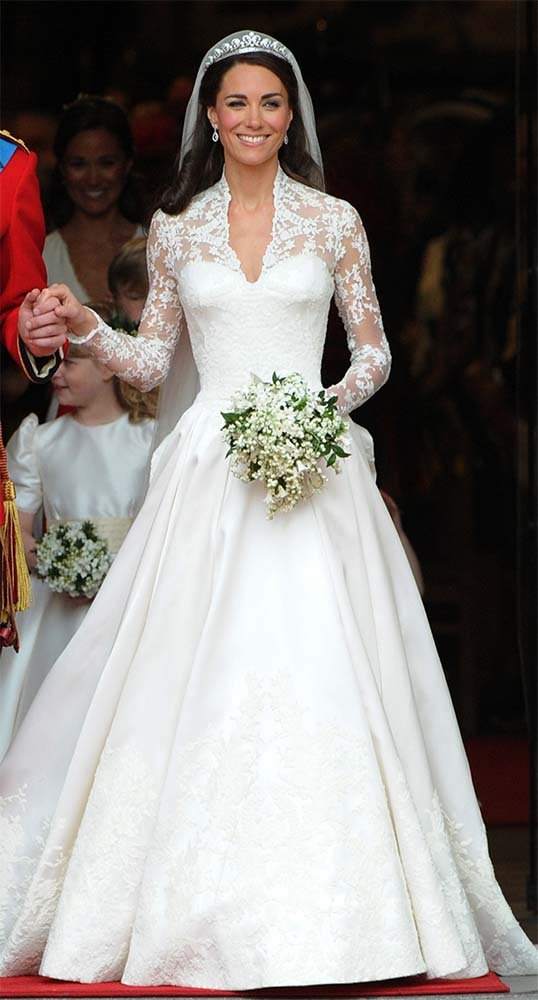 Kate Middleton on her wedding day in 2011 (Image: Getty)
Sarah Burton, who designed Kate's iconic dress told the Daily Mail that there had been a lot of attention to detail when designing the show stopping frock.
She said: "We wanted to look to the past, yet look to the future as well.
"There were a lot of references to Victorian corsetry, the padded hip, the tiny cinched-in waist, and also to the arts and crafts movement with all of the hand-work on the lace of the dress and also the bustle inside to create the shape of the back of the dress.
"I think what we wanted to achieve was something that was incredibly beautiful and intricately worked.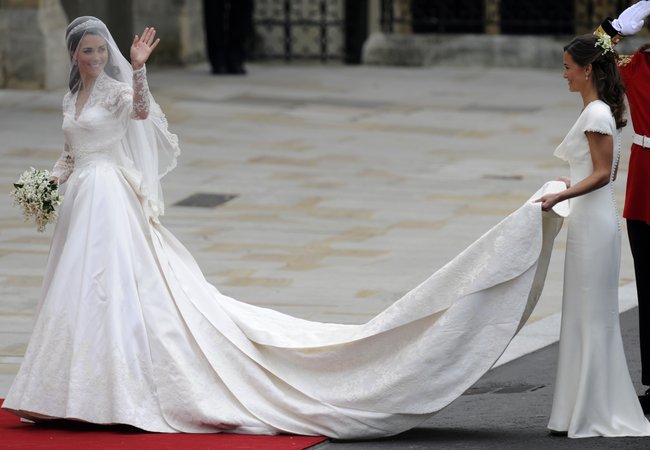 Kate's sister Pippa also turned heads at Kate Middleton and Prince William's 2011 wedding (Image: Getty)
"A lot of it is in the subtlety of the detail, the handcrafted lace, and the cuts and the shapes and the folds involved in the construction of the dress, yet we still had to remember it was in Westminster Abbey so it still had to have a presence.
"It was this idea of having a dress with a presence and of historical importance yet being modern at the same time."
Just like Meghan's dress, there was a lot of secrecy around Kate's dress. It was reported that The Royal School of Needlework worked on the dress under the impression if was for a TV costume drama.