Who is Meghan Markle's mum Doria Ragland? How old is she and where is she from
16 May 2018, 13:16 | Updated: 17 May 2018, 13:30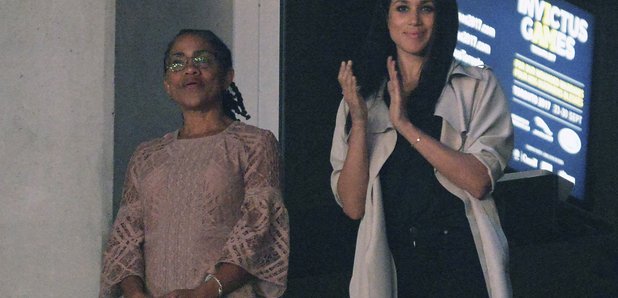 Everything you need to know about Meghan Markle's yoga teacher mother, Doria Ragland.
It's no secret that Meghan Markle is close to her mother Doria Ragland.
The 61-year-old yoga teacher will be in attendance of the wedding of her only child and sixth in line to the throne, Prince Harry but who is she?
Here's the low down...
Did Meghan live with her mum or her dad as a child and when did they divorce?
After Doria split from Meghan's father Thomas Markle when she was just six years old Meghan went to live with her mum although saw her father regularly while growing up.
As a result the pair are super close and Doria even has an adorable nickname for her daughter, 'flower'.
What does Doria Ragland do for a job?
She is a social worker and also a yoga instructor and is described by Meghan as a 'free spirit'.
Meghan revealed once in an interview with Glamour: "My mum's a yoga instructor, but she does social work, as well, and she works specifically with the geriatric community."
What role will Doria have in the Royal Wedding?
Doria will play a big part in Meghan's special day as she prepares to marry Prince Harry.
She will be accompanying her in the official bridal car on the way to the ceremony at St George's Chapel, Windsor.
Doria might also walk her daughter down the aisle after her dad pulled out of his fatherly duties following a paparazzi scandal.