Prince Harry and Meghan's wedding guests must follow these strict dress codes
19 May 2018, 11:17 | Updated: 19 May 2018, 11:18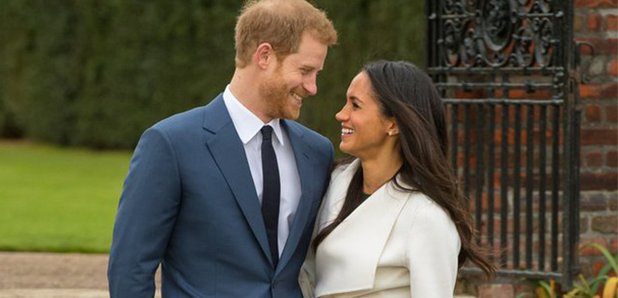 When it comes to outfits, a Royal Wedding comes with a Royal protocol.
Finding the perfect outfit for a wedding can be stressful enough, but it's a whole different ball game when it comes to attending an actual Royal Wedding.
Guests who are going to be present at the nuptials of Prince Harry and Meghan Markle must follow a strict set of guidelines in order to make sure that they're dressed appropriately.
According to Mammamia.com, women must wear a hat whilst inside the church. Not only does it act as a symbol of wealth (the bigger the hat, the bigger the bank account), it also looks wonderfully sophisticated.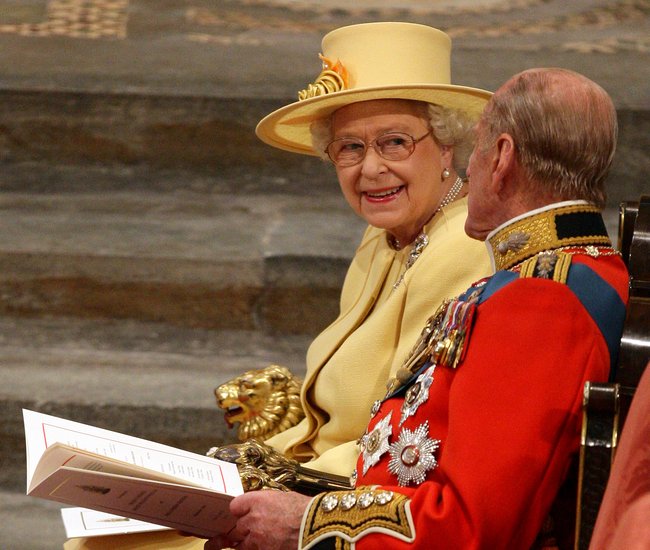 Credit: PA Images - The Queen wore a soft shade of yellow at Kate and William's wedding
As well as the correct headwear, women must also refrain from wearing wedged heels - apparently The Queen hates them. So only the stiletto variety will do.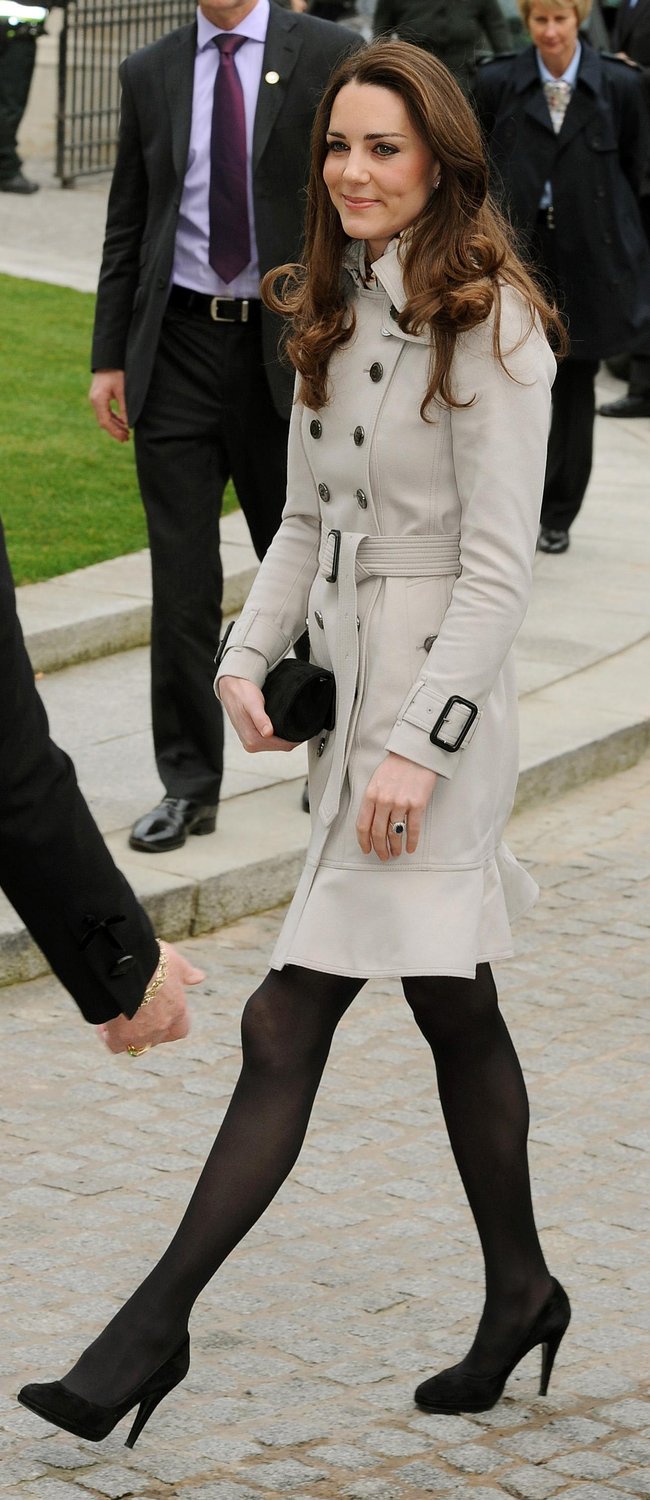 Credit: PA Images - Kate nails a sophisticated look in elegant heels
The only colour nail varnish must be nude - no snazzy summer colours or fancy gel tips. And, in keeping with the 'nude' theme, it's flesh coloured tights only.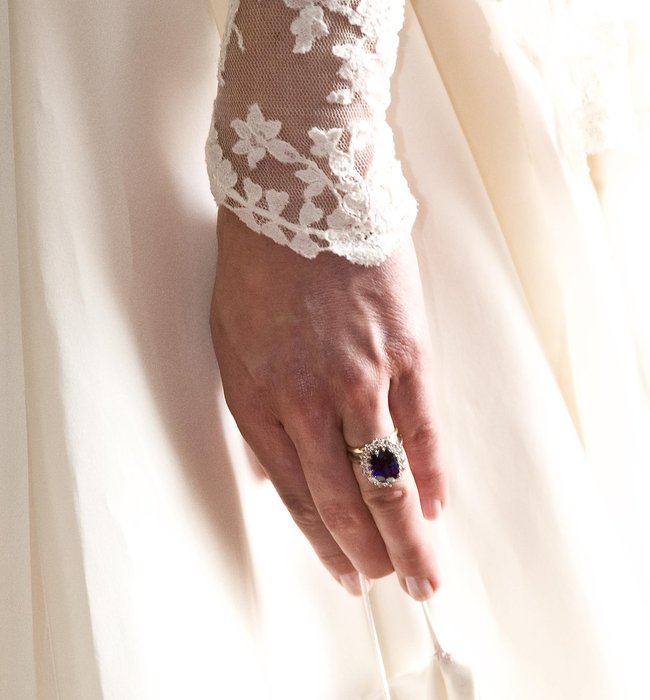 Credit: PA Images - Kate's nails were beautifully natural on her wedding day
When it comes to Prince Harry, the flame haired Royal will be expected to don his military uniform.
Despite no longer serving in the forces, this is a requirement and was started by Queen Victoria's husband - Prince Albert. The likes of Prince Phillip, Prince Charles and Prince William all wore their military attire for their wedding days.
Read more: Cath Kidston's Royal Wedding range is a must-have for all Harry and Meghan fans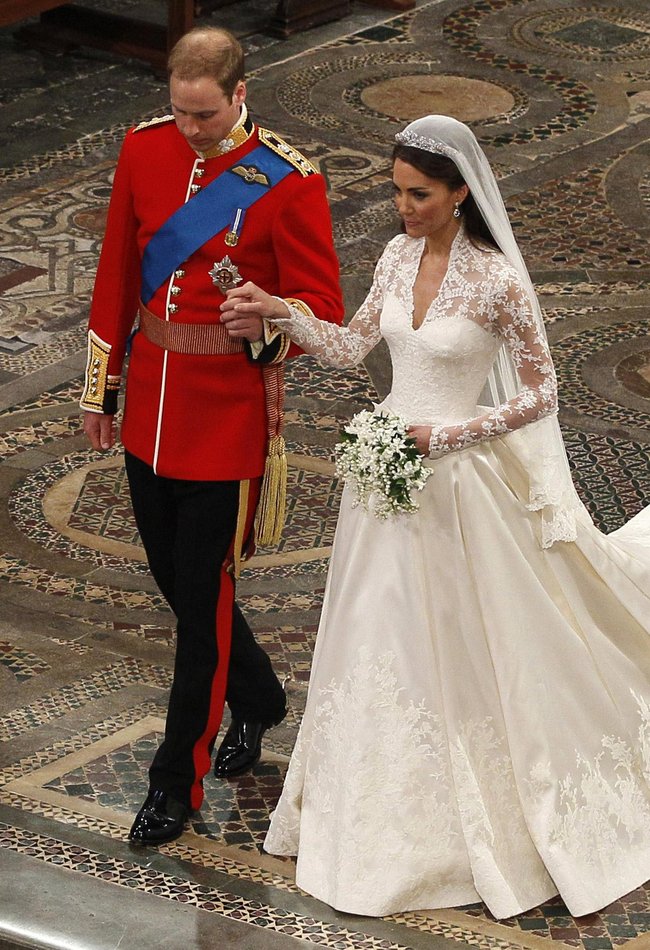 Credit: PA Images - Prince William wore his military suit for his wedding day
Meghan Markle has been known to challenge traditions already, but it is expected of her to select a British designer for her gown, and her bouquet must include myrtle.
Considered the "herb of love", Queen Victoria introduced this tradition and Queen Elizabeth, Princess Diana and Kate Middleton have all followed suit.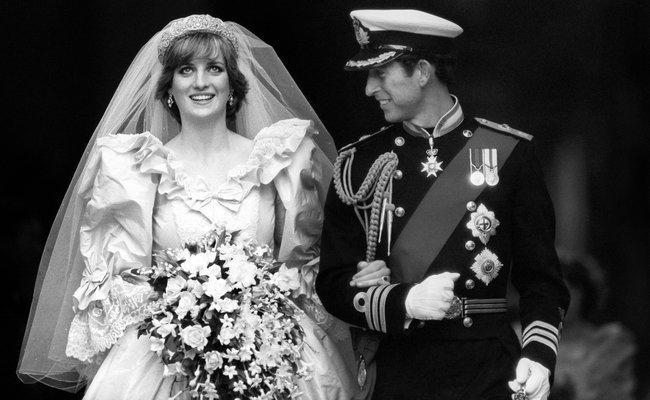 Credit: PA Images - Princess Diana had myrtle in her bouquet as she wed Prince Charles
So, next time you're struggling to decide on an outfit for an upcoming wedding, spare a thought for royal guests!
WATCH! Prince Harry and Meghan Markle's love story: