Prince Harry will ring the changes and wear a platinum wedding band
19 May 2018, 11:40 | Updated: 19 May 2018, 14:05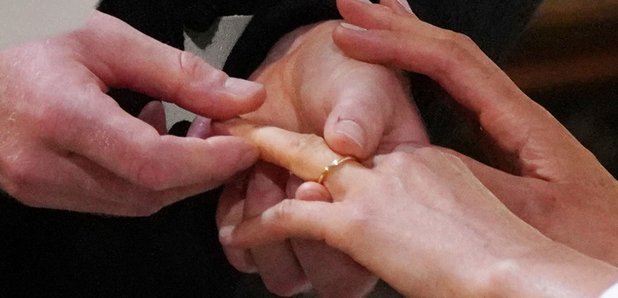 Newlywed Prince will wear a wedding band, unlike his brother Prince William and many male royals before him.
A statement released today confirmed the Prince has chosen a platinum band crafted by Cleave and Company while Meghan Markle has stuck with the female royal tradition of wearing a ring fashioned from a nugget of Welsh gold given to the couple by The Queen..
Read more: Follow the royal wedding in our blog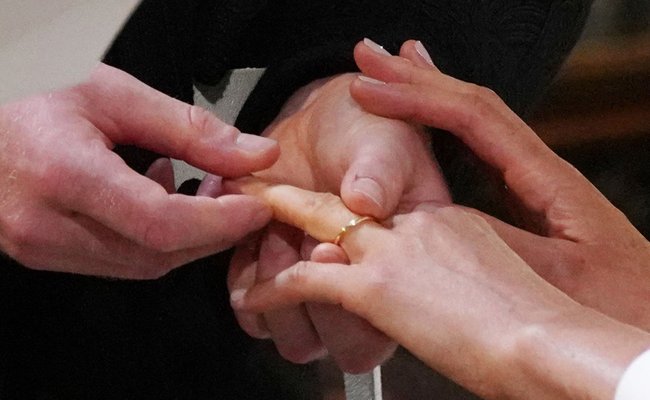 Meghan's ring is made from a nugget of gold gifted by the Queen (Image: Getty)
The statement read: "Prince Harry and Ms. Meghan Markle have chosen Cleave and Company to make their Wedding rings.
"Ms. Markle's ring has been fashioned from a piece of Welsh Gold, gifted by Her Majesty The Queen.
"Prince Harry's ring will be a Platinum Band with a textured finish. Both rings were crafted in the Cleave workshop.
"The rings will be carried to St George's Chapel on the day of the Wedding by The Duke of Cambridge, in his capacity as Best Man."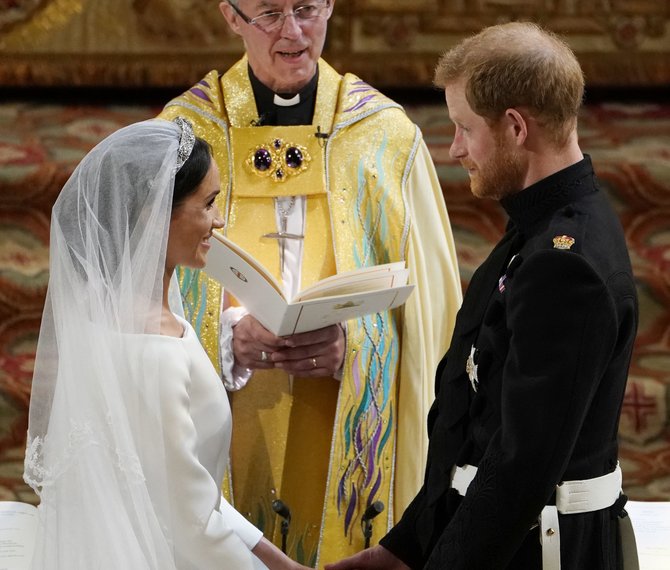 When Prince William, the Duke of Cambridge married in 2011, he chose to follow in the footsteps of his grandfather the Duke of Edinburgh and uncle the Duke of York and not wear a ring.
But judging by the proceedings that have unfolded, we are not surprised Harry has decided to do things differently.
What a wonderful and modern royal wedding it was.