Prince Harry's pays tribute to his mother by handpicking a special wedding bouquet for Meghan
19 May 2018, 20:51 | Updated: 19 October 2018, 10:39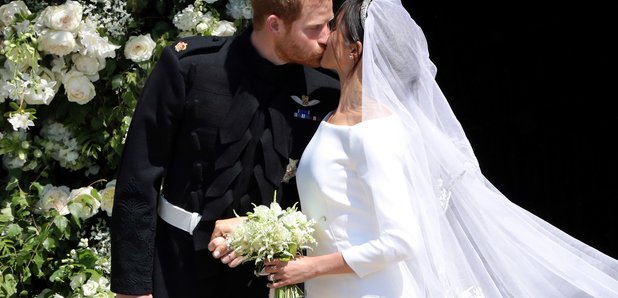 There was an extra special meaning behind Meghan Markle's wedding bouquet.
It's been revealed Prince Harry handpicked the beautiful flowers on Friday from a special garden dedicated to his late mother, Princess Diana at Kensington Palace.
Forget-me-nots were Princess Diana's favourite flowers. The bouquet also included scented sweet peas, lily of the valley, astilbe, jasmine and astrantia and myrtle.
Read more: First look at Meghan Markle's Givenchy wedding dress
The Palace wrote on their website: "Prince Harry handpicked several flowers yesterday from their private garden at Kensington Palace to add to the bespoke bridal bouquet designed by florist Philippa Craddock."
This loving touch was just one of the ways Prince Harry kept his mother's memory alive during the ceremony which had a reading from Diana's sister Lady Jane Fellows and a spare empty chair next to William.
Princess Diana died in tragic circumstances in a car crash in Paris in 1997 when Harry was just 12 years old.