The Most Stunning Royal Engagement Rings From The Past 100 Years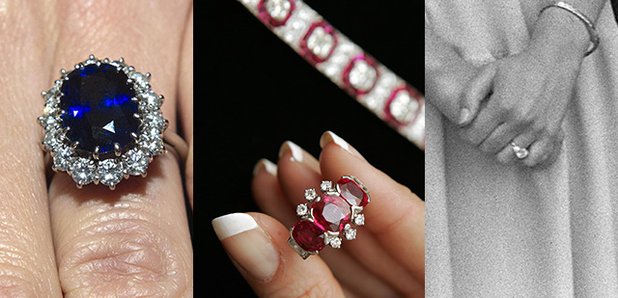 The Royal family's jewellery collection is quite something! Here's a look at the gorgeous engagement rings worn by royal brides...
Who doesn't love a royal wedding? Over the past century there have been lots of them, from the wedding of the Queen to the upcoming nuptials of her grandson, Prince Harry and his fiancee Meghan Markle.
To get you in the royal wedding mood here's a look back at some of the most stunning engagement rings that various members of the royal family received when the question was popped.
The Queen's engagement ring from the Duke of Edinburgh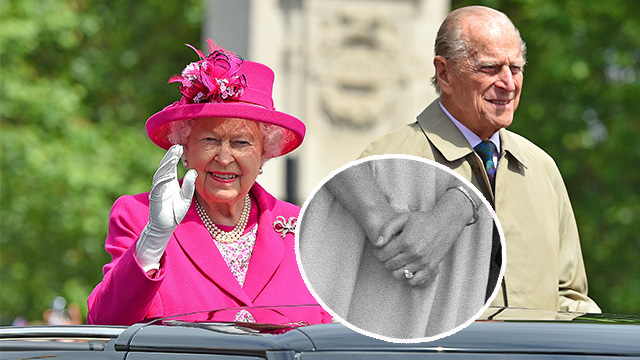 In 1947 a 21-year old Princess Elizabeth agreed to marry Prince Phillip of Greece and Denmark who we now know as the Duke Of Edinburgh. Keeping with tradition, the Duke used jewels from his mother Princess Alice's tiara.
It is a three carat diamond as a centrepiece flanked by five small precious gems.
Princess Margaret's engagement ring from Lord Snowdon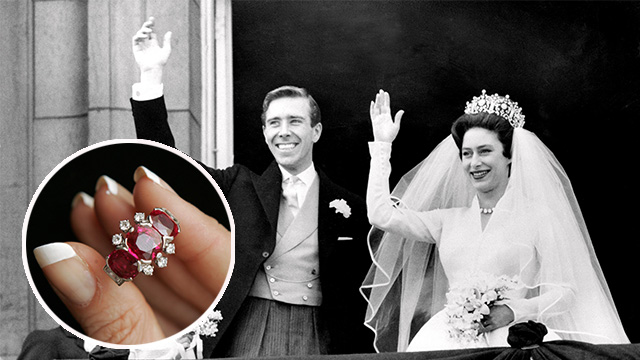 In 1960, the Queen's sister Princess Margaret wed photographer Anthony Charles Robert Armstrong-Jones who is more famously known by his title, Lord Snowdon.
The ring he proposed with gave a nod to Margaret's middle name, Rose, which was a floral design with a ruby at its centre.
Prince Charles and Lady Diana Spencer's engagement ring - it later became the ring Prince William used to propose to Kate.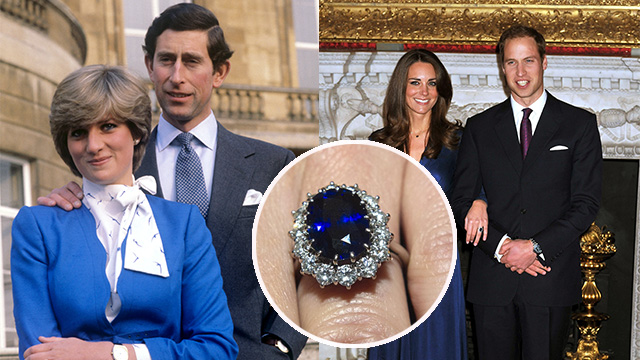 When Prince Charles proposed to Diana, the ring that made it happen became iconic and replicas were bought and sold all over the world. It is a 12 carat sapphire ring surrounded by 14 solitaire diamonds set in 18-carat white gold.
When Prince William proposed to Catherine Middleton in 2010 he used this same ring as tribute to his late mum.
The ring Prince Edward used to propose to Sophie Helen Rhys Jones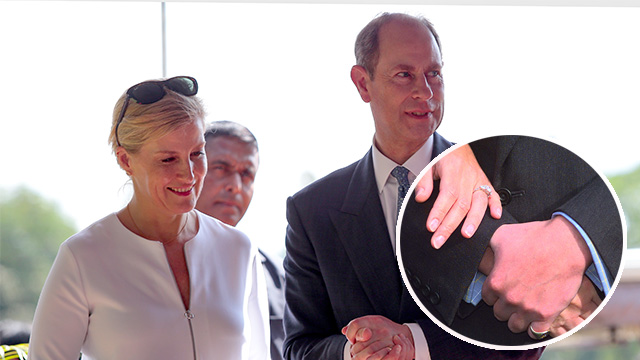 When Prince Edward, the Queen's fourth son, proposed to PR girl Sophie Helen Rhys Jones in 1999 he did so with an engagement ring featuring a two-carat oval diamond flanked by two heart-shaped gemstones set in 18-carat white gold.
The ring was made by jewellers Garrard & Co and is estimated to be worth around £105,000.