The royal wedding photographer reveals how he got the kids to sit still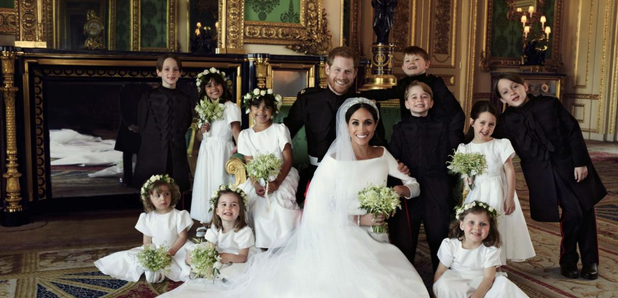 We all know how hard it is to get children to pose for a photo...
Everyone knows that getting children to sit still for a photo is no mean feat.
So can you imagine trying to get TEN children to sit still next to the newly married Duke and Duchess of Sussex and the rest of the royal family for their official photos?
No pressure!
Royal wedding photographer Alexi Lubomirski revealed how he pulled off the near impossible in an interview with Vogue.
He said: ""I've been asked by everybody, 'How did you control the kids?' And as we were setting up the big family shots, and I was placing the Duke of Edinburgh and Her Majesty onto their chairs, I could hear the kids started crying in the background and there was some chaos."
But he had a cunning secret weapon up his sleeve to help keep the kids calm...smarties.
He explained: "As soon as the kids came onto the set, I immediately just shouted out, 'Who likes Smarties?', and then everybody hands up, smiles, even some of the adults I think put their hands up, that was our magic word of the day, so thank you, Smarties."
So for your next family portrait, make sure you keep the chocolate near by!